Whether you're saving for something, needing to cut back, or can already foresee the pinch after Christmas, these delicious and cheap family recipes will keep bellies full without breaking the bank. We've searched the internet to bring you 13 of our favourite cheap ideas for dinner.
These easy and inexpensive meals will feed your family at affordable prices, you may even have leftovers to freeze and serve up at a later date.
The estimated price per head of these meals could be even cheaper if you have the necessary spices, oil and butter at home already. Do check the backs of your cupboards before heading out to the shop.
1. Fish finger tacos
The mighty fish finger has been stuck at the back of many freezers since they were invented in the 1950s. But instead of plating up just a row of fish fingers, reinvent the dish with these fish finger tacos. This recipe from Tesco offers up a simple and affordable alternative with a zesty sauce, crunchy lettuce and taco shells. Taking only 20 minutes to prepare, this dish is ideal if you need to rustle up something quickly.
If you're buying all of the main ingredients fresh and purchasing ready-made tartare sauce instead of making your own, you'll pay approximately £1.15 per head for a family of five.
2. Corned beef hash
This dish from BBC Good Food is great if you want to use up what you have in the back of the cupboards. Corned beef hash is easy to make and can be adapted to your tastes. Corned beef was popular after World War II when rations controlled the amount of fresh produce that could be brought and has been feeding families for centuries but still tastes delicious now.
If you were to buy all of the main ingredients fresh, minus the oil, it would cost approximately £1.11 per head for a family of five.
3. Squash sausage and onion toad in the hole
Originating from the UK in the 18th-century, the humble toad in the hole is one of Britain's underestimated dishes. Quick and easy to make, you can rustle up a family share of toad in the hole in about 20 minutes. Serve with mashed potatoes, peas and a slather of gravy, this recipe for toad in the hole is packed full of hearty nutrients with butternut squash adding a fresh twist.
If you were to buy all of the main ingredients fresh, it would cost you approximately £1.06 per head for a family of five even if you swap the sausages for a veggie version.
4. Mexican rice
If you need a recipe that you can make in bulk and will still taste as delicious the next day, this Mexican rice is a perfect choice. Full of vegetables and protein if you add a tin of beans to the mix, your whole family can feast on this flavoursome dish.
With just a few ingredients, Mexican rice can be an affordable menu option. Although you'll more than likely find these ingredients within your cupboards at home, if you were to buy all of the ingredients including the spices, it'll cost you approximately £1.29 per head for a family of five.
5. Sweet potato, chickpea and spinach curry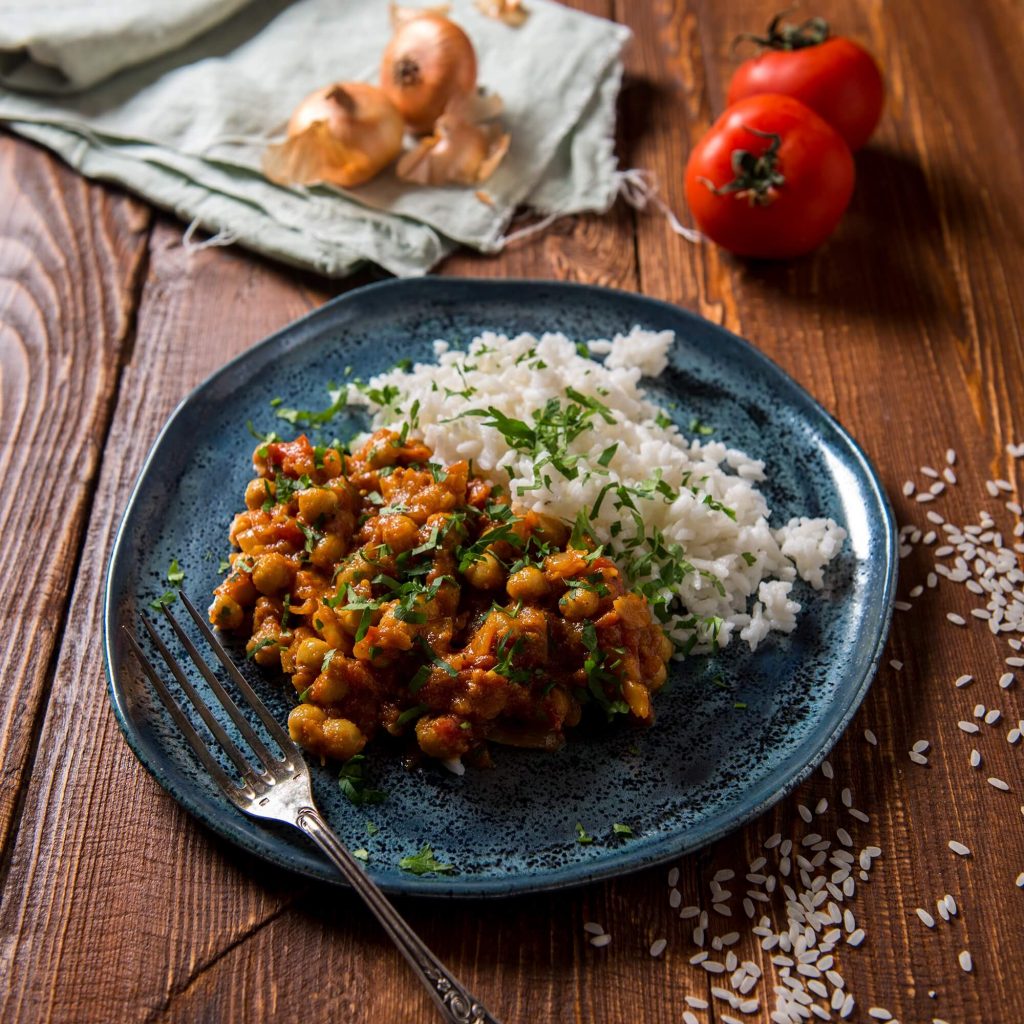 Fill-up on spicy sweet potatoes, chickpeas and spinach with this recipe from Jamie Oliver – a great cheap meal for the family. There's something quite satisfying about making your own curry dish and this is no exception. Reasonably priced and full of flavour, you can adapt this dish easily to your own tastes and can add in chicken or fish if you would like some extra protein.
The ginger in this dish is said to have medicinal properties such as soothing the digestive system and combating nausea- a little extra bonus with none of the extra cost.
If you buy all of the ingredients fresh within the recipe, it'll cost you £1.72 per person and even less if you already have olive oil at home.
6. Chilli con carne
Chilli con carne is a popular staple to warm you up on the winter nights. It's a versatile dish as you can easily make it vegetarian. You'll also be able to chuck in those vegetable tins or perhaps that rogue onion you may have left lying around.
With this recipe from BBC Good Food, you can rustle up a cheap dinner for the family within minutes. What's even better is that there's minimal washing up as everything can be cooked within one frying pan.
All of the ingredients will cost you approximately £1.55 per head with a side of rice. To make this meal even cheaper, you can swap the beef for mince or Quorn for a further reduction in cost.
7. Vegan shepherd's pie
Some people think that cutting down on your meat intake is expensive as meat substitutes can be pricey. But this vegan shepherd's pie recipe from Tesco offers up quality and quantity at a low price. Meat-free and dairy-free, this lentil and mushroom-based recipe by Tesco is a hearty choice for cold evenings. Taking only 30 minutes to prepare and serve, it's quick and easy too. You can also save some for lunch the following day too.
If you need to buy all of the ingredients in this recipe, this will cost you approximately £1.18 per person.
8. Four-ingredient pulled pork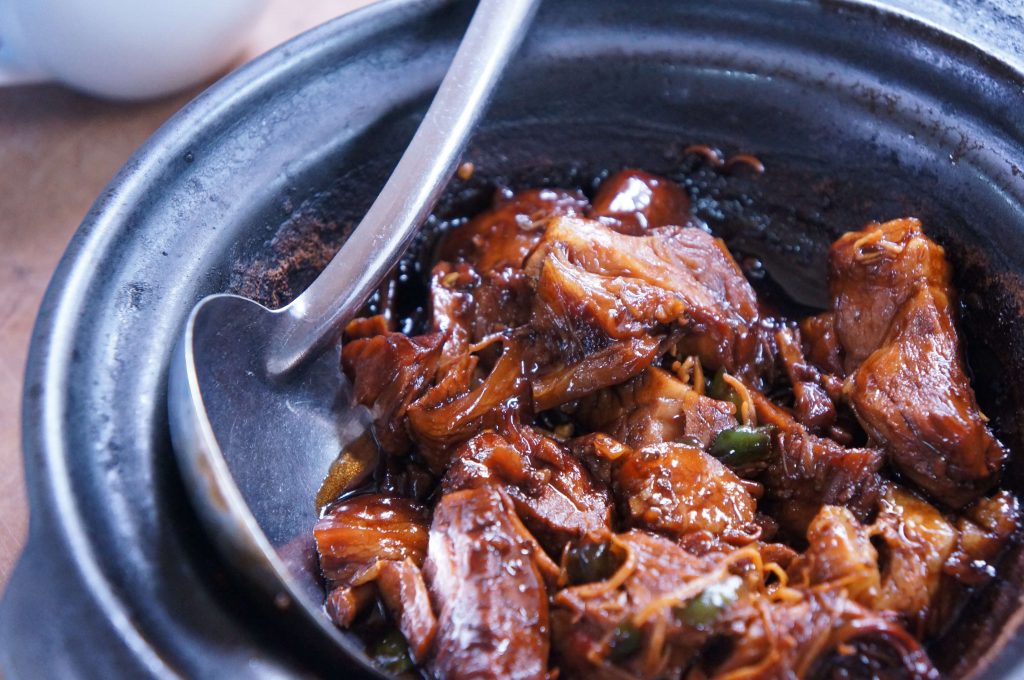 For quick and easy meals on a budget, these pulled pork buns use just three ingredients plus bread rolls. What's great about this warming dish is that it can be made in a slow cooker. Simply add all of the ingredients to the pot in the morning, cover and leave on a warm heat for 6 hours or until the pork shreds – ideal for a midweek meal with added rice or salad. Find the easy to follow the recipe here from tablespoon.
To buy all four ingredients, it'll cost you £1.29 per person for a family of five.
9. Olive cheese bread
Imagine tucking into this delicious lunchtime treat with the family on the weekend. Simple to make, with only a few ingredients the flavours can be swapped in and out to your liking which is why we've included it in our cheapest recipes list. Essentially a posh cheese on toast, this recipe is full of tasty goodness and best of all, can be refrigerated for a few days or frozen and still retain its flavour.
It will cost you approximately £1.16 per person for a family of five to create this cheap quick meal. For a dinner option, pick up some soup and use the olive and cheese bread to dip.
10. Peanut chicken ramen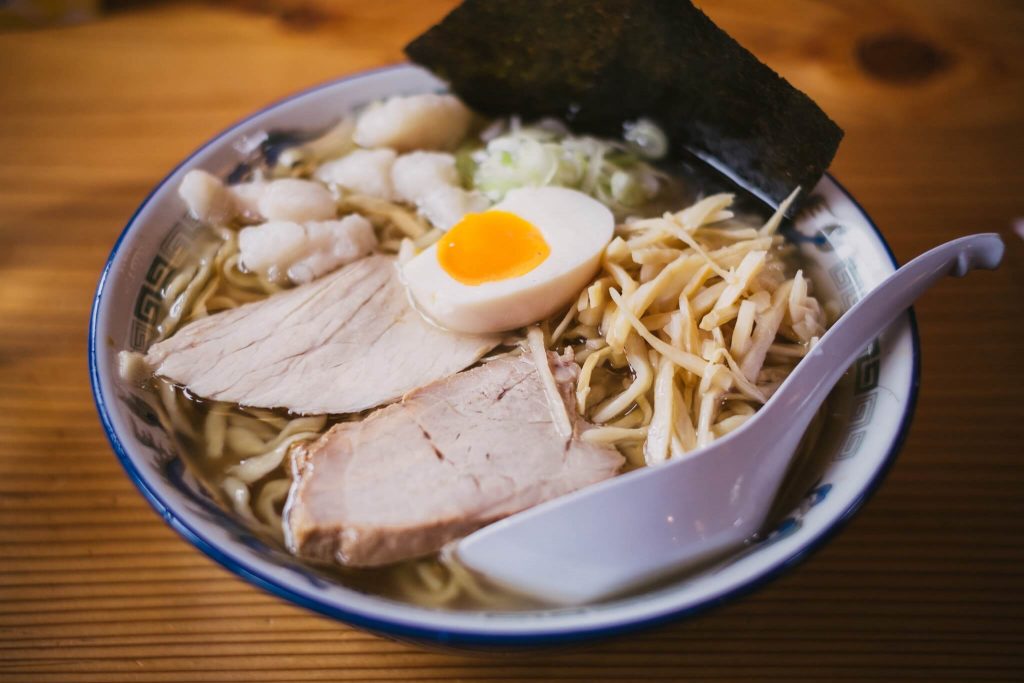 One of our favourite cheap dinners, this nutty noodle ramen is delicious. Perfect if you're on the go and have little time to spare for cooking, this extremely cheap meal can be made within 15 minutes. You can change the peanut butter for almond butter and the chicken for vegetables if you'd prefer a vegetarian meal. Any leftovers you can pack up for lunch the following day too.
This meal will cost you 83p per head for a family of five, making it the cheapest meal on our list.
11. Easy enchiladas
You don't need to pick up a pricey dinner kit to enjoy enchiladas at home. Simply use tortilla wraps, mince, passata and spices to rustle up this Mexican inspired dish. Add kidney beans for extra protein and to fill you up. Sprinkle some cheddar on top, pop in the oven and you're ready to dig in. This recipe from Netmums is an easy one to follow. Add as much or as little spice as you like to make the dish your own, you can also swap the mince for chicken or a vegetarian alternative.
If you're using leftover tortilla wraps and cheese already in the fridge you could save even more money. The cost of buying the ingredients could add up to as little as 98p per head for a family of five.
12. Fresh tomato pasta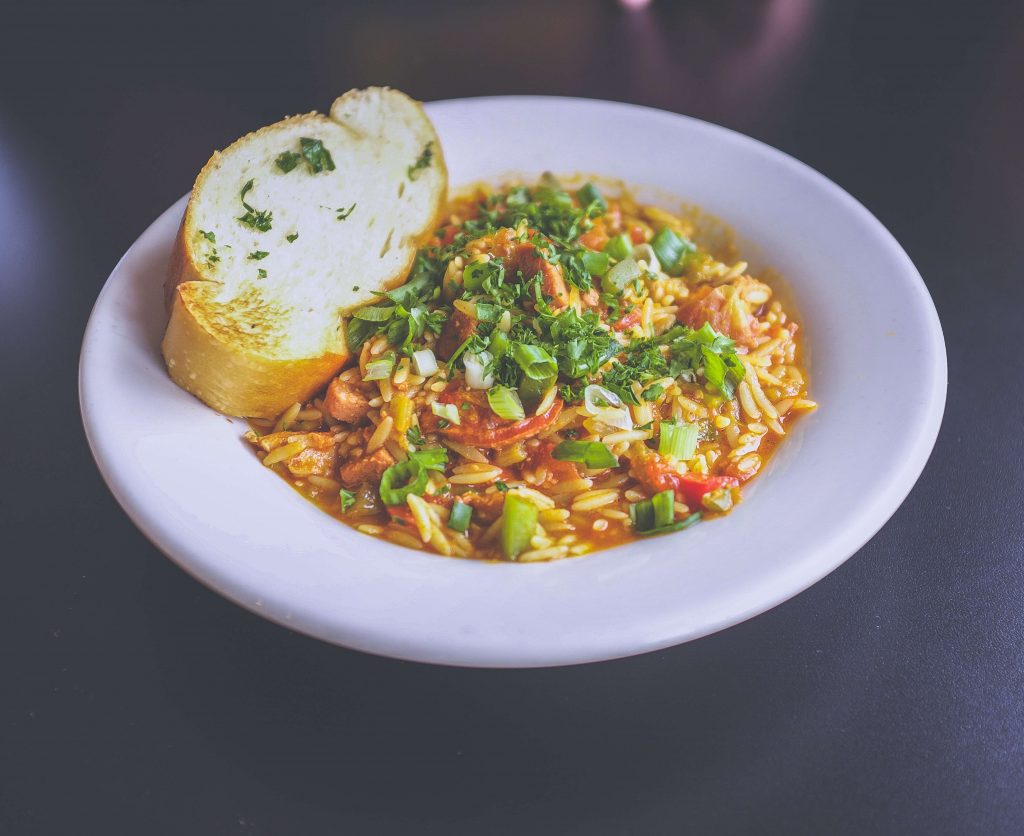 The perfect summer dish, this meal is cheap and easy to pull together during those light evenings. All you need is some freshly cooked pasta, juicy cherry tomatoes and herbs such as basil and oregano. The recipe can be found on the GoodtoKnow website, which suggests that it's perfect for kids due to its simplicity and the sweetness of the tomatoes. Have some pesto that needs using up? Add a dollop to the dish for some extra flavour.
GoodtoKnow also suggests that this meal amounts to just £1.27 per head if you shopped at Tesco. However, if you have some of the suggested herbs in the cupboard and dried pasta then it's likely you can gather the ingredients for much less.
13. Egg Fried Rice
Skip the takeaway and serve up this filling rice dish inspired by the real deal. Simply fry up cooked white rice, add two to three eggs and scramble these then throw in a selection of cooked vegetables such as peas, grated carrots and onions. This meal is a quick and easy option for vegetarians but meat-eaters can add in some chicken if they wish and a few glugs of soy sauce.
To buy these ingredients, the cost will likely amount to around 65p per person!
That's the list of our favourite family dishes that won't break the bank. You can also add more or fewer ingredients to suit the number of people in your family and again, don't forget to check what you already have in the house first before you go shopping! If you have any more ideas for family meals on a budget, let us know in the comments below.