Whether you're working with compact space or just have the urge to declutter, the way you organise your belongings can make a huge difference to the look of your home. Utilising clever storage solutions will not only create a welcoming environment but make your home look much bigger. 
A spring clean and declutter doesn't mean throwing all of your belongings away, but rather finding a tidier way to keep them in the house. Don't worry about splashing the cash on expensive storage solutions either; instead, try out our low-cost storage hacks to help you get the most out of your home for less.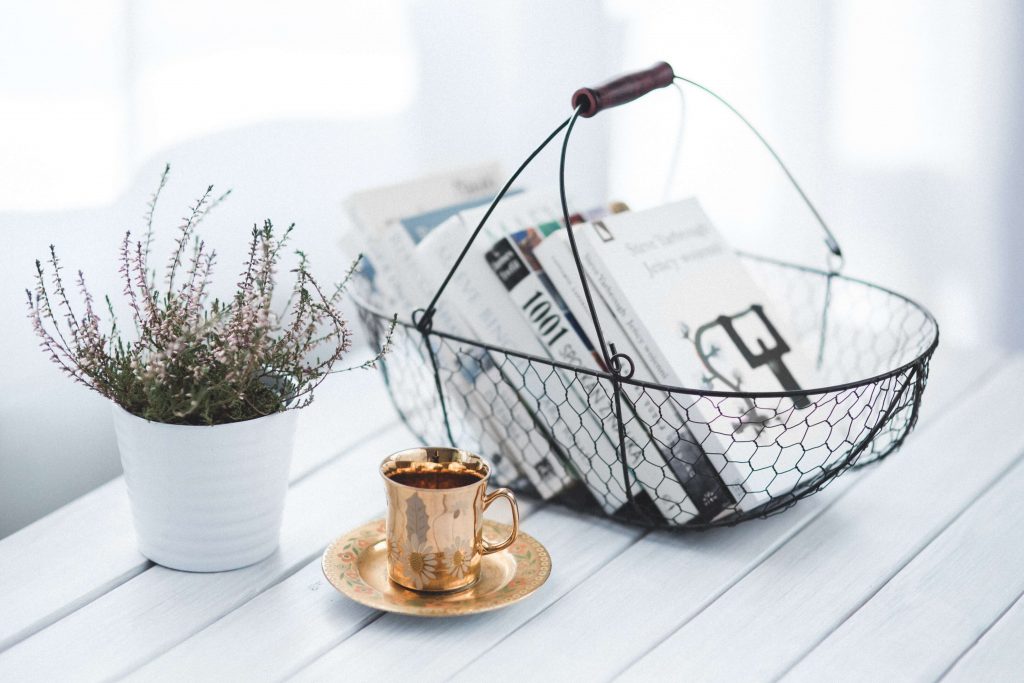 Cost-effective ways to save space
The following tips and tricks are not only affordable but incredibly easy to implement. You'll find a storage solution for every room in the house to ensure your home looks clean and organised. These options range in price so there's something here to suit all budgets and needs.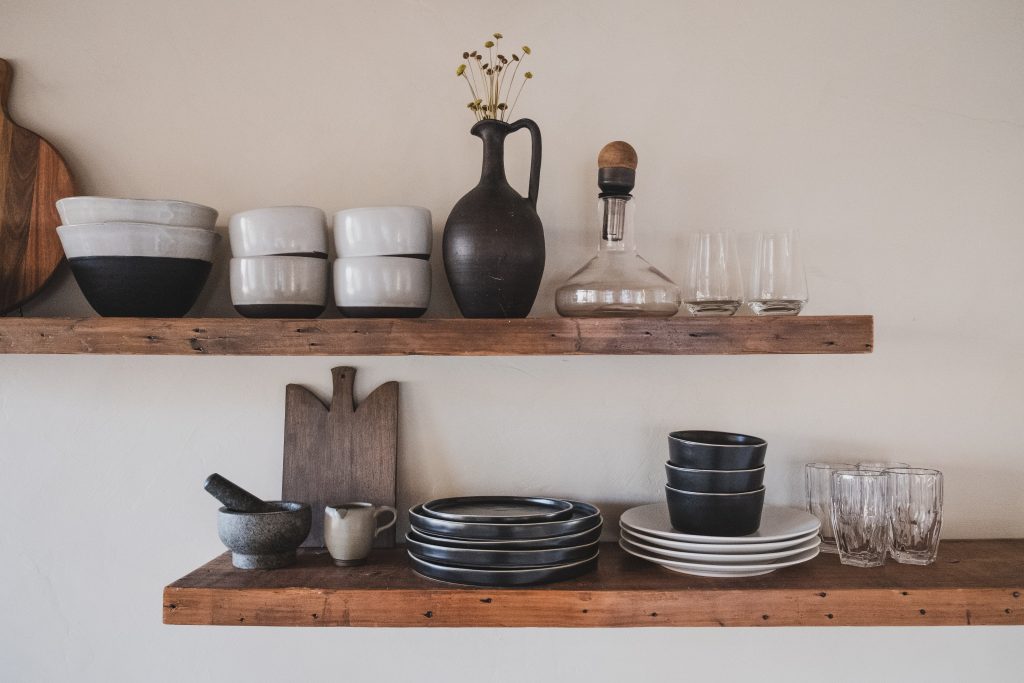 Kitchen
Magazine holders are great for organising chopping boards, as well as items such as tin foil and cling film. Simply screw them on the inside of cupboard doors for easy access.
Use leftover glass jars to store food and keep your cupboards organised. They're pleasant on the eye, plus they can hold a range of other knick-knacks around your home, ranging from hair bobbles to makeup brushes.
A magnetic rack is the perfect storage solution for kitchen utensils; if you have wooden accessories such as slotted spoons, place them in a metal basket and hang this from the rack to keep them off the counters.
Rather than putting your fruit in a bowl on the counter or fridge, use a hanging basket and suspend this from the ceiling or from the corner of a cupboard.
Hang your mugs from hooks to clear up cupboard space.

Bathroom
Mount magnetic plastic organisers to keep your makeup and skincare products off surfaces.
Install a metal pole or rod in your shower if you don't have a ledge to put your bath stuff in. Not only will this make your bathroom look less cluttered, but it will prevent spills and a build-up of product.
Hang towels, clothes and other knick-knacks from a wooden storage ladder. Not only are they perfect for slim spaces, but they create a gorgeous rustic look.
Add hooks to the wall and hang up woven baskets to place your bathroom essentials in, such as toilet roll and towels.
Install a divided wooden box above your sink for a shabby chic inspired storage solution for your lotions and potions.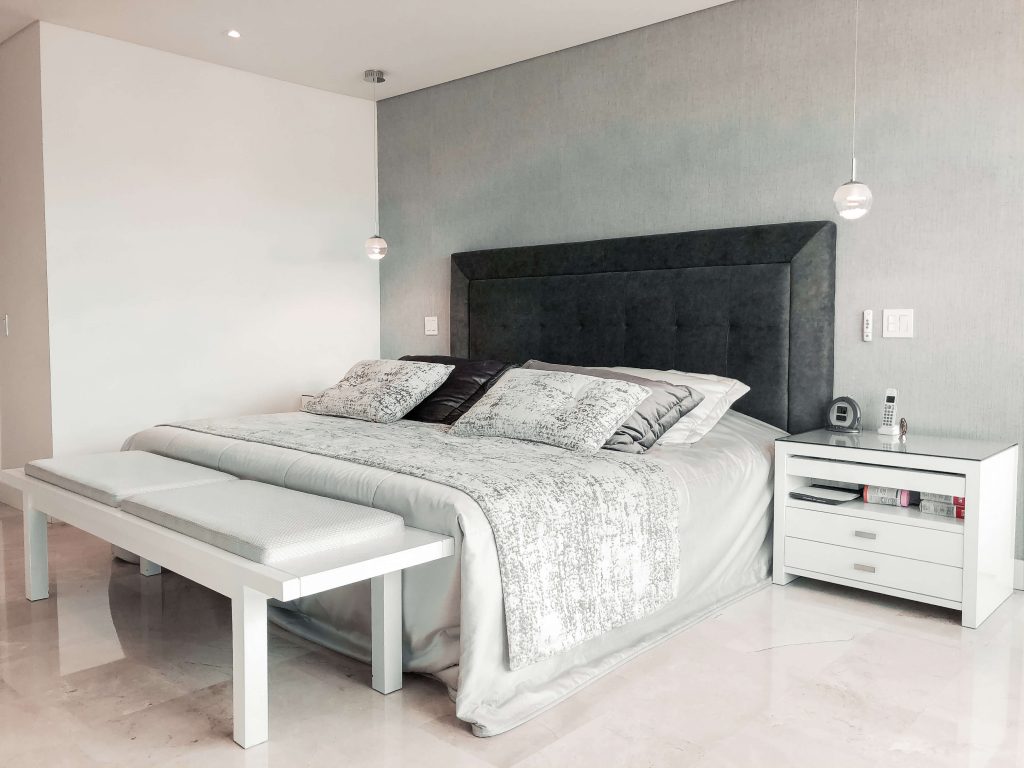 Bedroom
Underbed storage is incredibly handy, allowing you to store your belongings discreetly while keeping them close to hand. If you need a new bed frame, consider getting one with built-in storage. Otherwise, there are a number of plastic storage boxes that can slot underneath as an affordable alternative.
Make the most out of hanging storage, such as those which hook onto the back of doors or wardrobes. This will help keep clutter off the floor and, in turn, make your home appear larger. They are especially good for hanging up shoes, which can take up a considerable amount of space even when a shoe rack is used.
Vacuum storage bags are perfect for packing away clothes, duvets and blankets, which helps make more room in your cupboards for other knick-knacks. Pack away your winter clothes when summer comes around and vice versa to keep your closet looking clean.
As well as having under-bed storage, you can find headboards that have built-in storage units, too. Look for a two-in-one that offers both under bed and headboard storage to maximise your space.
Clean up your little one's toys by putting them in an over the door shoe organiser. This will make it easy for them to grab them when needed while still offering a more organised space for them to put them back when they're done.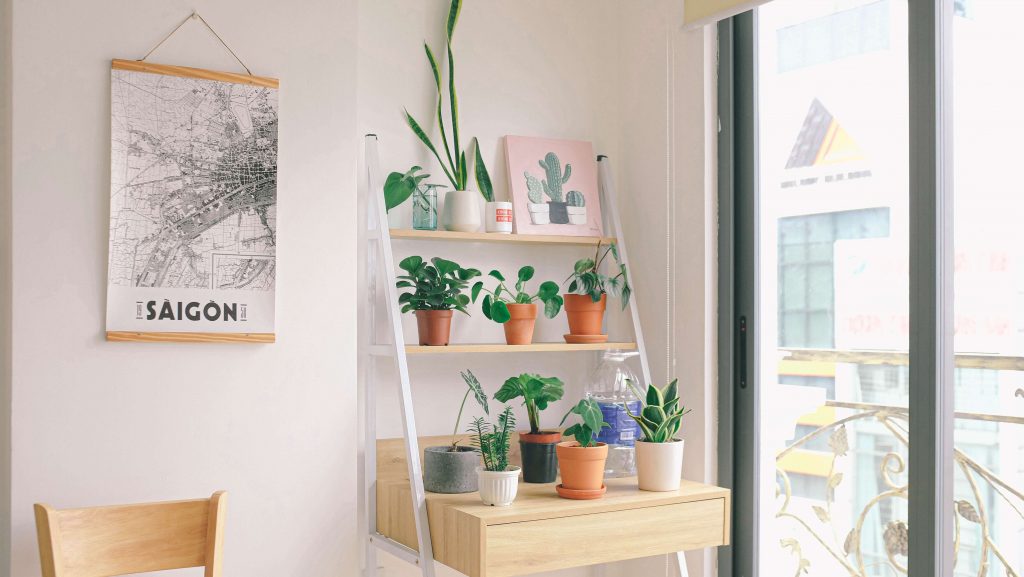 Living room
Fold-up furniture can be used in a multitude of places and saves an incredible amount of space. From extendable dining tables to foldaway desks, these pieces can be taken out and put away when required.
Shelving units are much handier than you may think, so make the most out of them and place some extra ones around the house, particularly over desks and around the perimeter of your living room. By making the most out of your walls, you'll have more space to play with on the floor.
Buy a radiator cover with added shelves to make the most out of wall space – plus, they look much nicer than a bare radiator.
If you are still struggling to create more space, consider hiring a storage unit. This will allow you to free up more space while still having access to your belongings. This could be a short term solution until you've raised the money for a different solution, like buying additional storage furniture or renovating your home.
By introducing the above methods, you'll have plenty more space to enjoy. Decluttering and reorganising your home can change the appearance of your space instantly, resulting in an environment you can truly relax in. For more money-saving advice, head to the Good Vibes blog.