Sending the kids back off to school again comes with mixed emotions for most; your working week can operate as usual without worrying about childcare costs, or rushing home early to make sure you pick your children up on time, but you do get less time with your little cherubs! One aspect of a new academic year that's definitely unappealing is the cost associated with kitting your kids out for the new term. So how do you beat the burden of back to school costs without ending up seriously out of pocket?
Back to school costs
Back to school costs are not to be sniffed at, and they become more expensive as your child grows, too. The price of a uniform depends on the school your child or children attend, and many parents end up having to shell out for a school-approved jacket, jumper and tie and more. Add to this the cost uniform basics like trousers, skirts and shirts, P.E kit, school shoes, a new bag, pencil case and stationery, and suddenly the cost of an education can be crippling for some. Fortunately, there are some ways to make back to school costs a bit smaller. This includes the ways that these savvy women are helping out cash-strapped parents.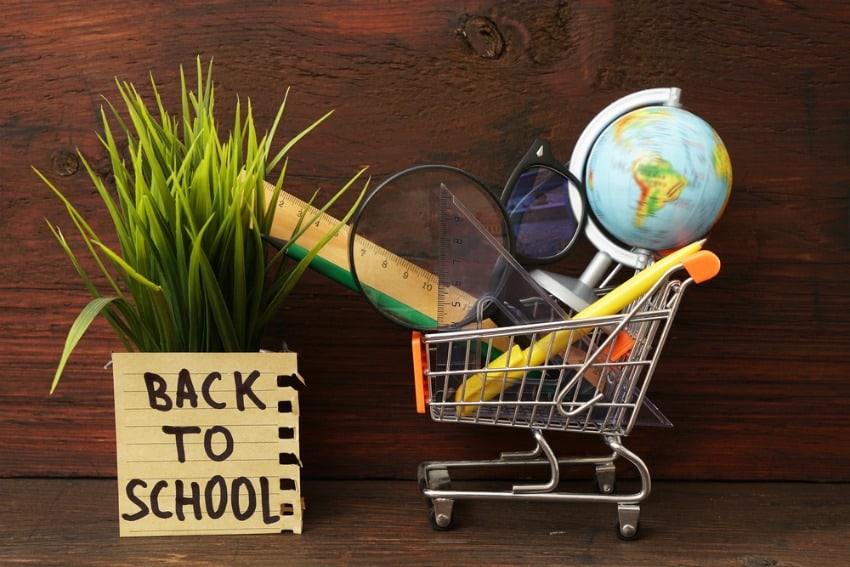 Recycle, recycle, recycle
Most of us had our fair-share of hand me downs while growing up. Recycling helps keep down costs and is a trick a woman in Londonderry has employed in her region. Vanessa Craig's uniform recycling group was set up on Facebook with the aim to help less well-off families keep back to school costs down. The page accepts both offers and requests, so those in Londonderry can get rid of their old uniforms, as well as seeing if anyone has items they no longer need.
The page is run by donations, with local community groups organising drop off points for donations and collections. One local businessman even donated four boxes of school bags. With a high school blazer for schools in the area costing £150 to buy, the ability to get these clothes for free is a massive weight off parents' minds. Ms Craig believes this is a scheme that could be run anywhere and 'would encourage anyone, anywhere, to do what we have done.'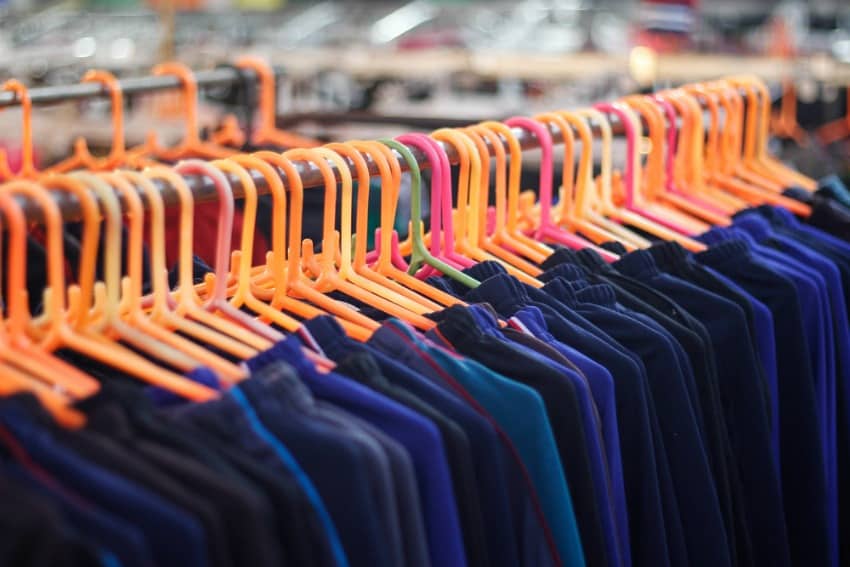 And she's not the only one. Last year, mother of three and Tyneside resident Charlene Paterson began collecting hundreds of school clothing items. She admitted she was sick of throwing away perfectly good clothes that didn't fit her children anymore. After suggesting the idea, Charlene was 'overwhelmed' after many began donating mainly brand new items. Ideas such as these help hundreds of families in the area they support. It may be worth thinking if it's an idea you could introduce in your neighbourhood.
You shall go to the ball
Once back to school costs have been accounted for, the rest of the school year should be stress-free. However, this does depend on the age of your child. Once they begin to get older they'll need new clothes for events or specific sports teams they join. And of course, as children approach the end of their formal education, they'll have the opportunity to attend leaving events and rites of passage such as prom. This celebration is gaining popularity in the UK and with formalwear, cars and even hair and makeup to pay for, can end up being extremely expensive for parents.
Ally Elouise Outten noticed just how expensive the occasion was when she watched an American TV show where a young girl couldn't afford the expenses associated with the celebration. Inspired to do something to help she set up Prom Ally with her own money, a charity that loans out prom dresses for £10 each to those who couldn't otherwise afford it. Ally buys dresses from charity shops or receives donations to fill her wardrobe of prom dresses. This year she's branching out to include suits as well.
Ways to cut back to school costs
These women have found ingenious ways to cut back to school costs, but if these aren't useful for you then there are other ways you can keep costs down. Your local council may be able to provide a grant to help you with school costs, or your child's school. See here for further details.
Many parents have resorted to buying items for the next school year at the end of the previous one, when things are on sale. Using supermarkets for generic items is simple and bound to save you money in the long run. Supermarket brands typically cost 65% less than branded options, so resist the urge to keep up with trends for your child and stick with hard-wearing and simple basics. You can also swap old uniforms for an in-store spend with some stores. Make sure you check online for these offers!
Our final top tip is to label every item your child owns with their name and class. You may choose to write on items with a marker, or you can have labels made, that you can then sew into waistbands and collars so items can be ID'd discretely. It's estimated that children collectively lose £187 million worth of school uniform each year. Labelling your child's school kit, from jumpers to rucksacks to socks, gives lost items their best chance at finding their way home!
Want more tips? Read our article on How To Be A Back To School Boss On A Budget.
How do you keep back to school costs down? Let us know in the comments section!