If you have children, you may be considering ways to put money aside that they can then access and make use of in the future. 
This money could be used to support them when they head off to university or lend them a hand should they wish to climb that first rung on the property ladder. Perhaps you want to save it for when they have children of their own, to help them provide their own bundles of joy with everything they need. Whatever your reasons, saving for your children is a selfless act that they are sure to appreciate in the future. 
In this guide, we've considered a number of ways you can make savings for your children.
How to set up a child saving plan
There are many methods you can look into when it comes to saving for your children, here are just a few to consider:
Child's savings account
The old fashioned way – change in a physical bank
Junior ISA

Pension
Set up a child's savings account
Shop around and find a child's saving account offering a decent rate of interest then set this up. There's a wide variety of savings accounts to choose from. Some restrict withdrawals during a certain period of time, others allow unlimited withdrawals. Some child savings accounts offer additional interest if you put in a certain amount of money while others require a minimum deposit amount each month.
The savings account you choose needs to work for you, so it's important you do your research and find one that you feel comfortable with. Which? is a good place to start your search as it regularly compares the latest savings accounts and child saving schemes available.
Some savings accounts come with a card that can be used to withdraw cash at ATMs or in branch. If you want to encourage your kids to manage their own money when they reach a certain age one of these accounts may be for you. Alternatively, when ready, you can simply withdraw or transfer the money and close the account.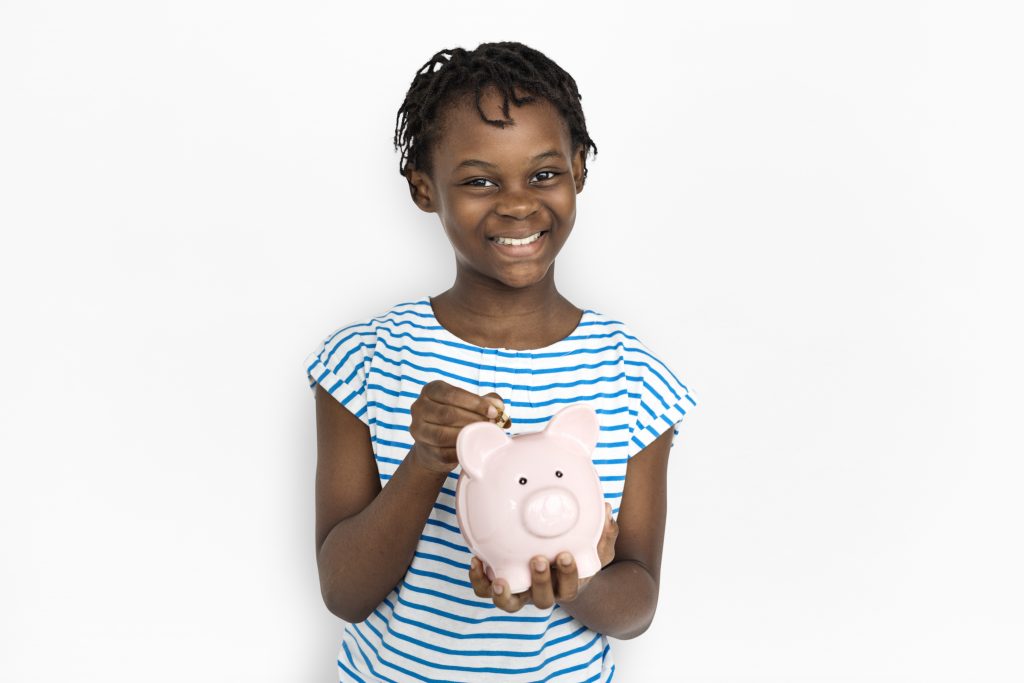 Put cash in a piggy bank
You could keep things traditional and keep a jar or piggy bank to hand that you pop spare change into on a regular basis. This makes for an excellent gift on a milestone birthday, whereby they can smash the piggy bank or jar to access the money inside.
Bear in mind, however, that you don't make any interest on physical cash sitting in your home and so if you wish to see a return on your regular investment a savings bank account may be a better option.
Look into a Junior ISA
A Junior ISA is an excellent type of savings account that is there for long-term saving goals. So if you don't want your child to access their money until they turn 18, they're a great choice.
What is a Junior ISA?
A junior ISA is essentially a tax-free savings account created for children under the age of 18. It can be opened by a parent or legal guardian and used to build up a healthy pot of cash for the future. Many banks and building societies on the high street offer this type of account, look around before you sign up for the one offering the best interest rate and requirements that suit your lifestyle and budget.
You can even organise a pension for your child
It may feel strange to think about your child retiring in the future, after all, they likely haven't even got through school yet! However, putting your money into a pension for them that they can access when they are 55 is a great way of ensuring they're supported in the future. Bear in mind however that this age will go up as the state pension age increases.
You can transfer the pension to them when they are 18 and this means they can then start contributing to it themselves. A pension is a great idea as it means £2,880 of what you save is tax-free, resulting in a few additional pennies along the way.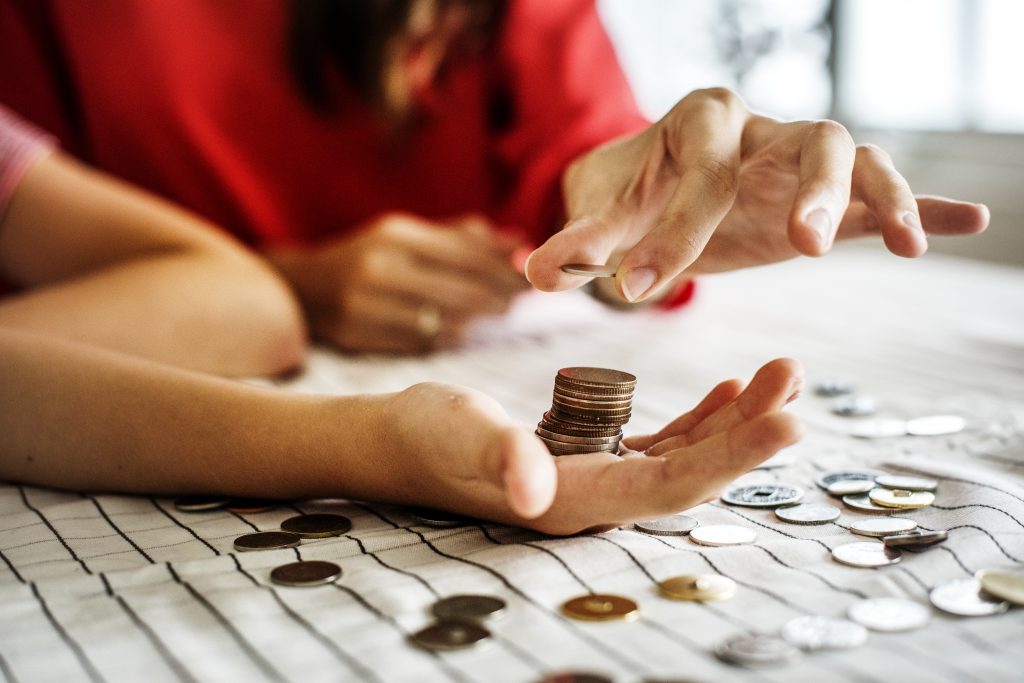 How to ensure you regularly move money into your child's savings account
We understand that saving can be tough at the best of times and so if you want to save for your child for the future. Here are some tips to ensure you can continue to pay money into whatever form of child savings scheme you choose:
1. Set up a standing order – Consider your current budget and what you can afford to part with on a regular basis then set up a standing order to automatically transfer this amount each month. Treat it like a necessary bill to ensure you pay in the cash. Start with a very small amount then if you have any spare pennies you can always top it up later.
2. Put a reminder in your phone – Don't want to set up a standing order? Then pop a reminder on your phone to encourage you to move the funds.
3. Put any additional income in your child's savings account – A tax refund or a scratchcard win are those little extra incomes that brighten up your day and can also be transferred into that savings account to top it up.
4. Unsubscribe from unnecessary subscriptions – That Spotify account you don't listen to or the audible subscription you signed up for and forgot to cancel can all contribute to the savings pot.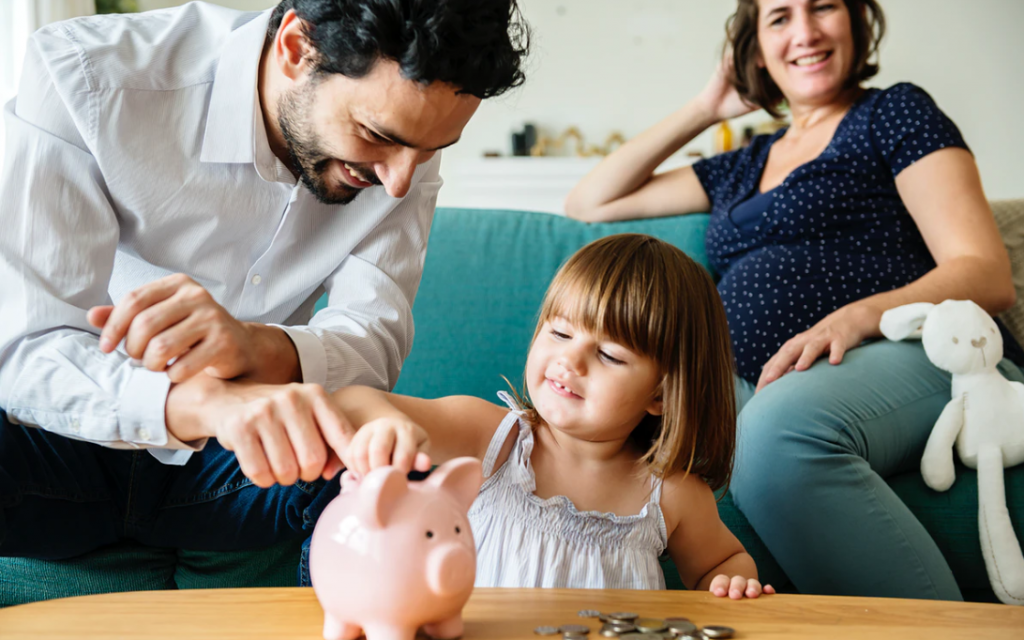 Teach your kids to save when they're a little older
As well as putting away your own money for the future, take some time to teach your children how to manage their money and save their pennies too. Here are some tips that may help encourage your kids to save their pocket money:
Give them somewhere to save their cash
You could either provide them with a piggy bank or teach them about a savings account and how it works. Encourage them to physically put their pennies in the piggy bank or ask the teller at the bank to put them into their account so that they feel like they have control over their savings.
Teach them about wants vs needs
It's important that kids understand the difference between wanting and needing something. Encourage them to save for the things they really want, such as a new toy and that it takes time. Teach them that the things they need should be covered first and the things they want should be saved for.
Offer to match what they put away
Encourage them to save £1 a week of their pocket money and tell them that you will also put in the same amount. This means they'll enjoy double the savings and be inspired to put more money away when they can.
Ready to put some pounds and pennies away to support your little one in the future? Follow these tips, look into child savings schemes and accounts and ensure they're covered as they get older.