Payday loan direct lenders vs payday brokers, what's the difference?
If you need to apply for emergency credit, it's a good idea to weigh up the benefits of direct lenders that offer short-term or payday loans – not brokers handling the application. Going direct to the lender could save you money, as there are no broker fees to factor into your loan costs.
Direct lenders cut out the middle man, putting you in control of finding the best short-term loan for your situation. There are a number of reasons why people opt to work with a broker but in this guide we explore whether they are the best option or not.
What is a credit broker?
A credit broker is a firm that can help you find a loan, and may have come to exclusive arrangements with the lenders on their panel to offer you a better interest rate than are usually available.
How do payday loans brokers make money?
Some people work with a broker to find the best deal out there but this comes at a price. These firms can charge an upfront fee for their services and then compile a roundup of the best deals available that work for you. They may also earn commission from the lenders they work with for bringing custom to them.
The kind of loans available through payday loans brokers are usually only used to fund relatively small amounts of credit when you have no money available otherwise. They're used for such things as covering the cost of an emergency expense near the end of the month. Broker fees can be a significant addition to the cost of the loan, and must be paid up front, before you've received a loan at all.
If you're looking for a small loan to cover the cost of an emergency, then chances are you won't have the funds available to pay broker fees in order to get that loan! A broker may be better suited to those individuals looking for a much larger loan, perhaps a mortgage or a personal loan for a home renovation.
Are Sunny payday loans brokers?
Here at Sunny we don't consider ourselves a payday lender, and instead offer short-term instalment loans that can be repaid over 6 or 14 months depending on the amount you borrow and the repayment schedule that works for you.
We are a direct lender – if you are approved for a loan with Sunny, it is Sunny who will transfer funds to your account and collect your payments.
How to tell if you're dealing with a broker or a direct lender
Sometimes, you may find yourself considering a potential payday loans direct lender but once you start researching them, you become unsure whether are a direct lender, or whether they are in fact a broker. You can check the website small print, where they must state the service they are offering but here are some other things to look out for, to work out if you're dealing with a broker or a direct lender.
They state that they deal with a panel of lenders

Loan brokers are required to state that they are a broker rather than a direct lender. However, if you haven't found that information on their website yet, but have noticed they talk about their "panel of lenders" this is also a sign that they're a broker, rather than a direct lender.

They offer 100% acceptance for loans, guaranteed

No direct lender can offer 100% guaranteed acceptance as they must carry out credit and affordability checks that are determined by your past credit history. Brokers may offer this because they will always be able to find you a loan – even if they can only get one with a very high interest rate and for a low amount if you have bad credit.

There are upfront fees

Brokers may ask for an upfront fee before accepting your application. Direct lenders won't ask for this.
Can a broker get me a loan faster?
No, in most cases working with a broker will make no difference to the speed at which you receive the loan, and may even make the process slower.
This is because they need to take your details then input them into their system and await a response from multiple lenders. While this can be done in a matter of seconds, you may find that you have multiple credit checks run against you – one from each lender that reviews your information, which you may prefer to avoid.
If this is the case, you might find it worth spending some time of your own on finding a direct lender that you're confident is the right one for you. Doing your own research up front and applying for a loan with a direct lender you feel confident is right for you is the best way to handle taking on emergency credit. Most lenders can offer an instant decision on any loan application, so you know immediately if you've been accepted or not and can take the next step to handling any financial situation.
It's a good idea before applying for any short-term or payday loans that you check you are eligible for a loan with them. Seeing a lot of applications for credit in a short period can be off-putting to lenders you apply to next as it can make you look as though you are in desperate need of money. This will make your applications even less likely to be accepted. Direct lenders will list their eligibility requirements on their website, so take a look at these first.
Sunny, for example, offers short-term loans that are a great alternative to traditional payday loans. Here, we've broken down what makes a customer eligible for a loan with us. You can also check your eligibility before you apply without impacting your credit file. However, it's important to remember that this is an indication of whether or not your loan with Sunny would be approved, and your application will still be subject to our affordability assessments. To be eligible to apply for a Sunny loan, you must:
Be 18 years old or above
Have a regular monthly income of at least £500
A UK resident
Provide details of three years-worth of past addresses
Not be bankrupt
Have a working email address and mobile phone
Provide your bank and debit card details
Click here to find out more about eligibility for a loan from Sunny
What should I consider before applying through short-term or payday loans lenders, not brokers?
Before taking on any credit, it's very important you assess your financial situation to ensure you don't fall into an unmanageable situation or experience financial difficulty further down the line. We understand that loans can be required in an emergency situation, to cover the cost of an unexpected expense.
However, taking out any loan is an important decision that should be considered carefully. Taking a moment to ask yourself these questions can help you make the right choice:
Have I looked into all available financial options?

Before applying for loan check if you can use savings, sell an unnecessary item or borrow money from a family member or friend before you apply. You could even consider if you could wait until payday before handling an unexpected cost, if you can wait it's better to do this than take on credit. A short-term loan should always be the very last resort.

Can I afford the repayments?

It's very important that you can afford to pay back what you've borrowed on a monthly basis. If you choose Sunny for your short-term loan you will be presented with a payment schedule that you must adhere to, if you don't feel you can make repayments or it will affect your ability to cover your other bills don't apply. Instead, lower the loan amount or seek out another solution.

Does the lender charge any additional fees?

Always make sure you understand the fees and charges a lender may apply to your account, on top of repaying the loan and interest. At Sunny you don't pay a penny in fees: there are no admin or application fees and no late payment charges.
Are direct loans lenders regulated?
Yes, all direct lenders and brokers in the UK should be regulated by the Financial Conduct Authority (FCA) who ensure they abide by rules and guidance designed to protect consumers.
The FCA ensure lenders act fairly towards their customers, that appropriate checks are carried out to make sure that a customer can afford to repay what they borrow, and has capped how much some lenders can ask you to repay – in interest and additional fees – to help prevent customers from experiencing financial difficulty as a result of their borrowing.
Sunny has been authorised to offer short-term loans by the FCA, so you can apply with confidence knowing that you will receive the experience you expect from us.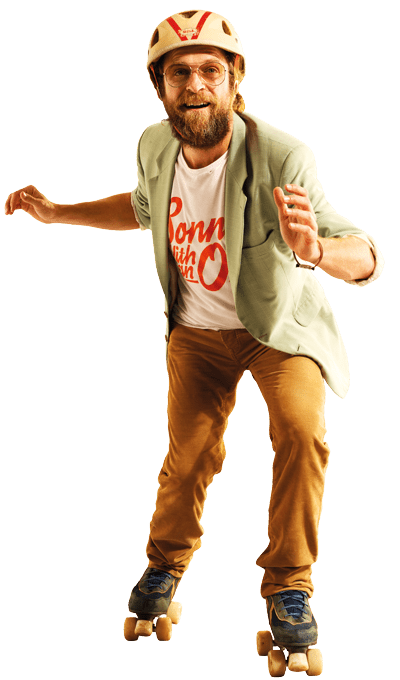 Got everything you need?  
Decided to skip the payday loans brokers and apply to Sunny to get a short-term loan? Then hit the apply now button below and find the funds you need.
Looking for alternative lending options?  
Want to know more about short-term loans or the circumstances when you may need one? Take a look at our other guides below to find out more.