When you're looking for ways to stretch your budget and cut costs, holidays abroad are usually one of the first things on the chopping block, and especially last minute, spontaneous trips. Flights, hotels and spending money all add up, and many people think that staying in the UK is a much cheaper way to holiday.
But, is this really true?
Last minute on a budget
Inspired by the recent story of a young gentleman who found it cheaper to fly from Newcastle to London via Spain than travel on a direct train, we got on the case. We've checked out some of the best places you could go for a last minute weekend break, for the same price, or cheaper than a return train ticket and two night hotel stay in our capital.
With a little bit of luck and a lot of savviness, you can bag a brilliant bargain break, even if you only decide to up sticks at the last minute! Although deals are everywhere, we opted to look at the typical cost if you book about a week in advance, which is plenty last minute enough for most of us. We've allowed for £298 per person for travel – the cost of a standard Anytime Return from Newcastle to London – and £250 to cover 2 nights in a London hotel, which is charged by room rather than by guest. So, where can you jet off to?
Moscow, Russia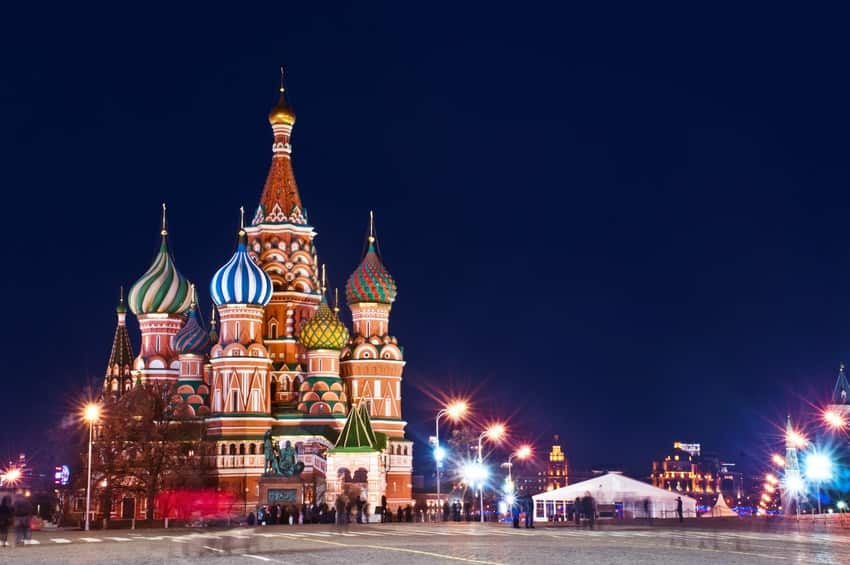 For the same price per person as a return train ticket from Newcastle to London, you can bag a return flight to Moscow, and spend a bit of your layover time exploring Zurich to boot! You'd need to budget about £250 between you for a hotel that's in the middle of things, but there's plenty of exploring you can do for free to make up for it. Design your own walking tour to take in the amazing colours of St Basil's Cathedral, Lenin's tomb and Red Square, and the impressive Kremlin as viewed from Alexander Garden. Immerse yourself in history and culture at Moscow's various free museums, and kick back and relax at the Vorobyovy Gory Nature Reserve.
Marrakech, Morocco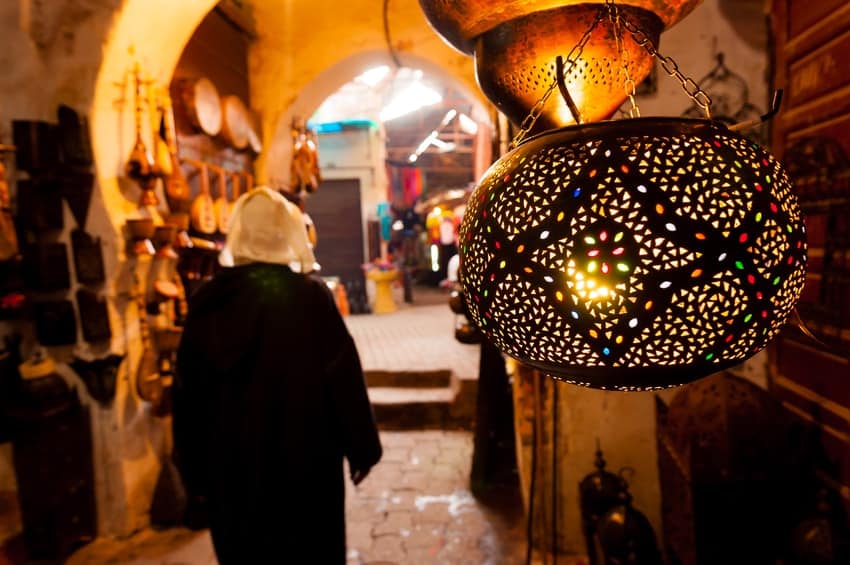 For £10 less than a return train ticket from Newcastle to London, you can fly the 2,000ish miles to Marrakech in Morocco. Marvel at the snake charmers and belly dancers at Jemaa el Fna square, lose yourself haggling in the souks or buying exotic herbs and spices for next to nothing,  or retreat from the hot sun to relax in one of the city's beautiful parks, like Arsat Moulay Abdeslam Cyber Park. If culture's more your thing, you can explore the Koutobia Mosque and Minaret or explore the ramparts that surround the Medina in the old city. Again, you'll need to budget about £250 for a Riad within easy walking distance of all the action, but the hospitality makes it well worth the cost.
Helsinki, Finland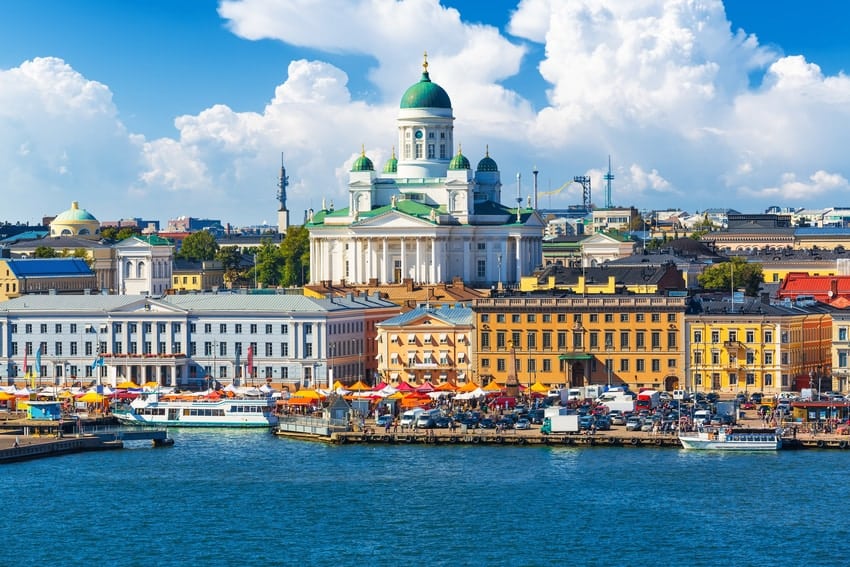 For £21 less than our standard return to London, you could fly to Helsinki. Often overlooked as a last minute weekend break destination, the harbourside capital of Finland is an architecture buff's paradise. Stay in the centre of the city for two nights for around £240 between you, and get exploring! Take in the lavish Senaatintori square and the Helsinki Cathedral, peek into the National Library to see the Roman inspired marble-pillared hall, then head to Simonkatu's Kamppi Chapel to see the beautiful wooden design. A sight not to be missed is the Suomenlinna fortress, a Unesco World Heritage site that sprawls across a cluster of islands guarding the city's main harbour. Check out the National Museum, the Ateneum and the Design Museum for your culture fix during your trip.
Related: Holidays Abroad That Could Cost Less Than Staying At Home
Lisbon, Portugal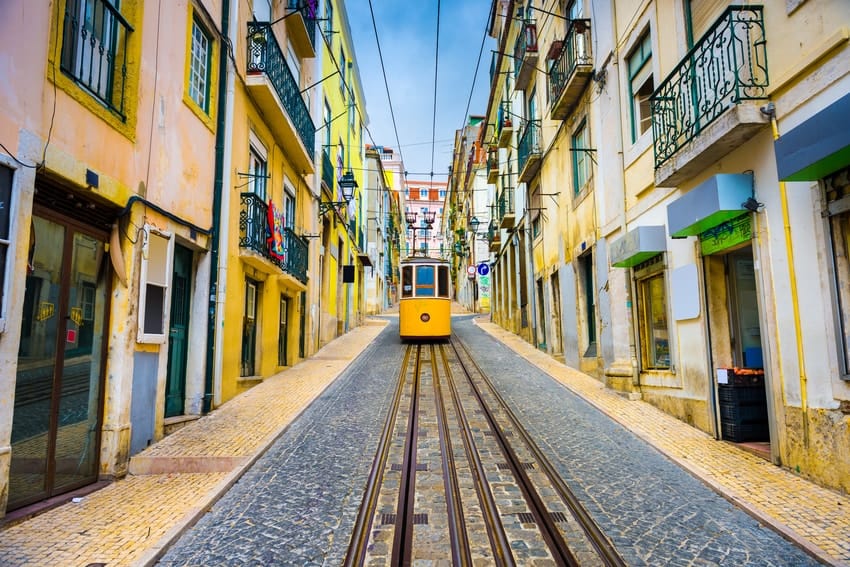 Portugal has long been a favourite with British tourists, and for good reason. Mediterranean sunshine, incredible seafood… what more could you want? Coming in just shy of £50 cheaper per person than our train ticket is a return flight to Lisbon, Portugal's stunning capital. As seems to be the standard, a hotel in the city centre will set you back about £250 per room for two nights, but you can find some lovely places to stay for that money!
One of the things Lisbon is most famous for is its beautiful vistas, which in most cases cost nothing to enjoy. Head up to the Jardim do Torel to admire the views across the Baixa quarter from an unusual chaise-longue style park bench, or while away an afternoon picnicking in the Parque Keil do Amaral with views of the Ajuda quarter as your backdrop. Once you've seen the city from all angles, get down on the ground in Alfama to explore the Gothic buildings on which the city is founded.  And of course, to get around the sprawling city, you have to take a Remodelado tram!
Sofia, Bulgaria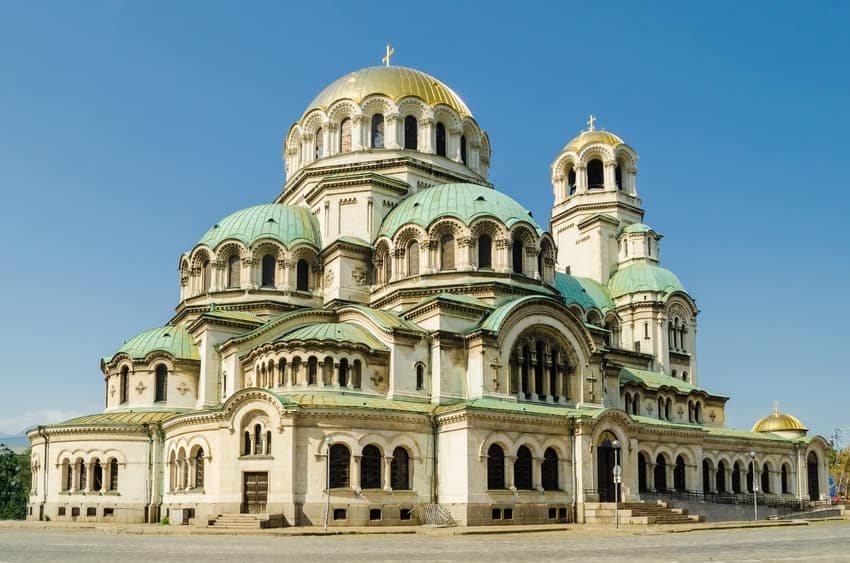 One of the most cost effective destinations we came across for a last minute weekend break was Sofia, the capital of Bulgaria. With flights costing £84 less per person than a return train ticket from Newcastle to London and accommodation for two nights coming in under £200 as well, Bulgaria is definitely a bargain!
Better known for its coastal and ski resorts, Bulgaria's capital is often overlooked by tourists visiting the country. The city is ripe with history ranging from 2000 year old Roman ruins to monuments left over from Bulgaria's time in the USSR. Enjoy the peaceful atmosphere and evocative chanting at the Aleksander Nevski Cathedral, call in at the Sofia History Museum and explore the ancient Serdica ruins.  If you can get out of the city, take a road trip to the hot springs at Devin to truly unwind, and set a few hours aside to hike the deserted woodland paths.
Granada, Spain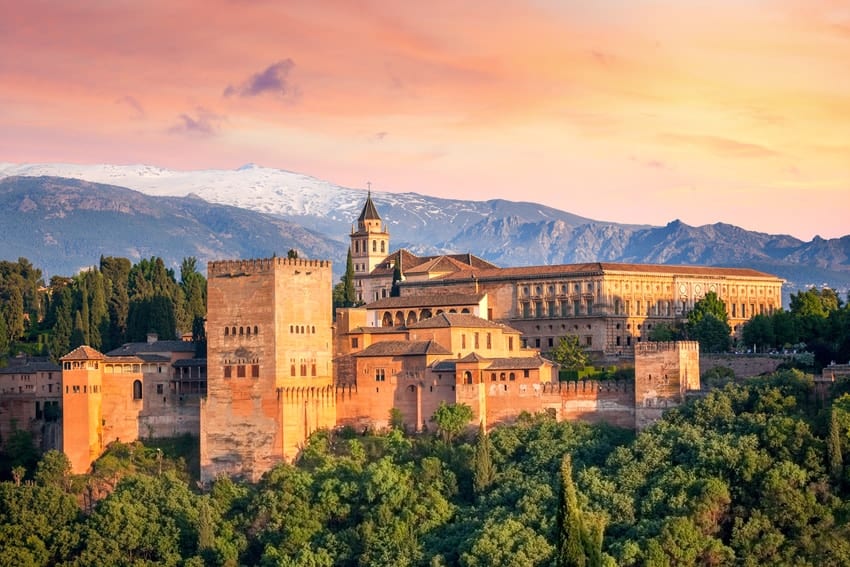 With a little savvy flight shopping, tourists from the UK can reach Granada for £239 per person – £59 cheaper than travelling from Newcastle to London by train. Set inland from Malaga in the foothills of the Sierra Nevada mountains, Granada is dominated by the Moorish masterpiece, the Alhambra palace. When you're finished exploring the magnificent palace, throw your guidebook aside, pocket your phone, and lose yourself in the narrow streets that span everything from medieval to modern. When you're ready to relax, take a leisurely soak at the Hammam Al Andalus, then nibble on the free tapas at La Bella y La Bestia that come in their droves when you order your first drink!
Read more: Air, Land And Sea: Cost Effective Alternatives To Travel In The UK
Palermo, Sicily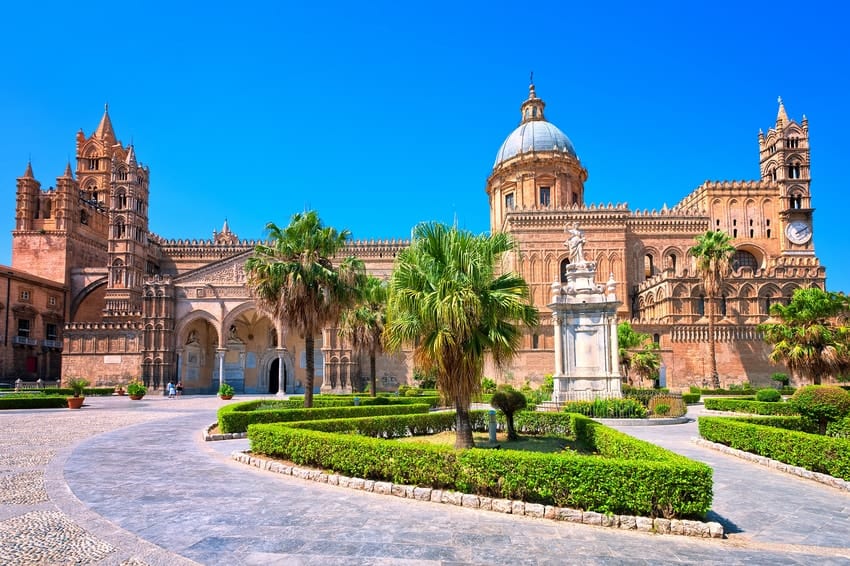 Flights to Palermo, on Sicily's northern coast, come in at £49 cheaper per person than our trusty train travel benchmark. Hotels are a little cheaper than the average city, too – expect to pay in the region of £230 for a two night stay. A city that's a mixture between the ancient and the modern, you'll find the mind-blowing mosaics of the Capella Palatina only a short walk from the graffiti covered walls that provide the backdrop of the Mercato di Ballaro. Test the acoustics at the Teatro Massimo opera house, then head out of the city to spend a relaxing day on the beach at Mondello.
Barcelona – £159 travel, £247 hotel (Hotel Nuevo Triunfo)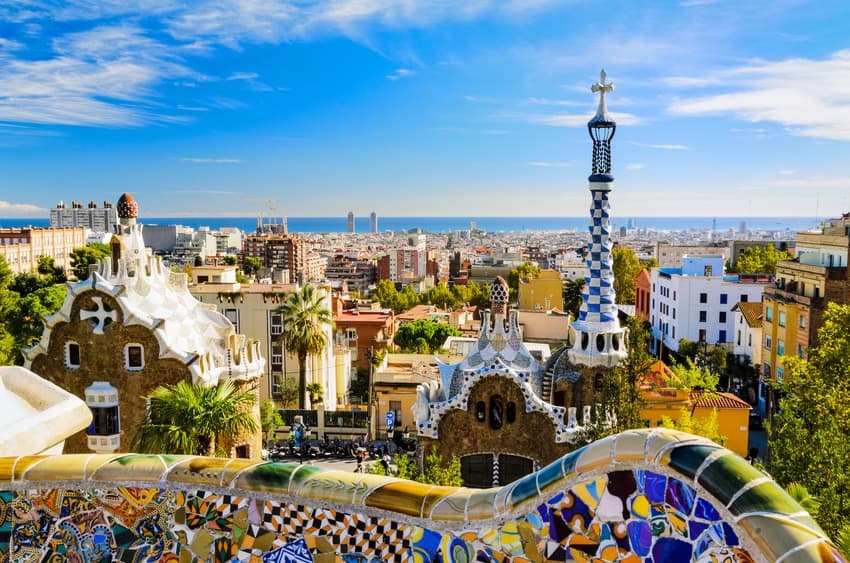 Flying to Barcelona and back, perhaps surprisingly, comes in a whopping £139 per person cheaper than a return train ticket from Newcastle to London. Accommodation comes in around average at £250 for a 2 night stay in a central hotel. A gem of a city on the northeastern coast of Spain, facing into the Mediterranean Sea, Barcelona has a lot to offer, whatever your budget. Famous for its Gaudi architecture, visitors to Barca can explore the imposing unfinished La Sagrada Familia, which has been under construction for over 130 years. Then, they can head to Park Guell to see where Gaudi had a go at landscape gardening! The park is full of beautiful, colourful mosaics and sculptures, and also offers fabulous views over the city. And, when all else fails, you can hit the beach!
Chania, Crete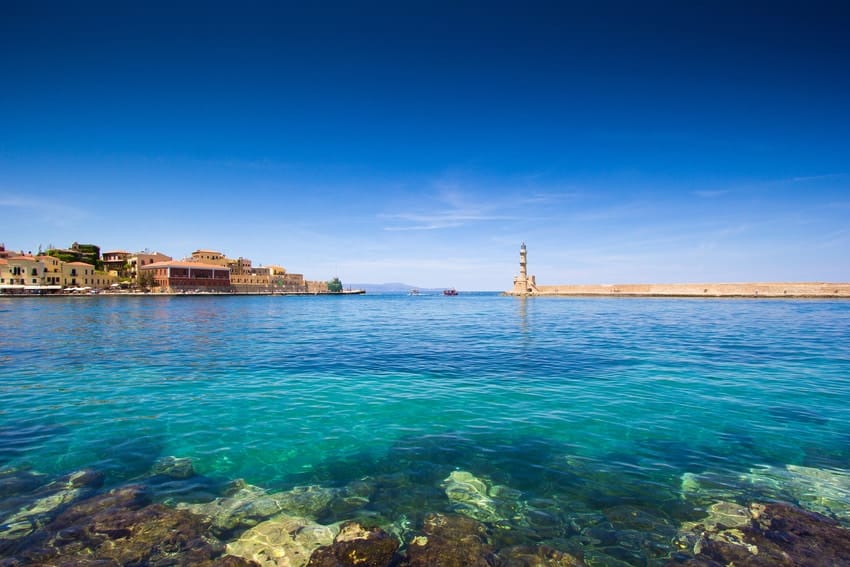 Chania may be the second largest city in Crete, but the cost of getting there comes in comfortably cheaper than a Newcastle to London return train ticket at £267 per person. Most of Chania is clustered around the stunning Venetian harbour and it's crystal clear turquoise water. Admire the history of the town, from the old fishing port and historic buildings to churches and museums. Wander the narrow shopping streets to pick up local crafts and produce, then relax with a bite to eat at one of the many waterfront restaurants.
Larnaca, Cyprus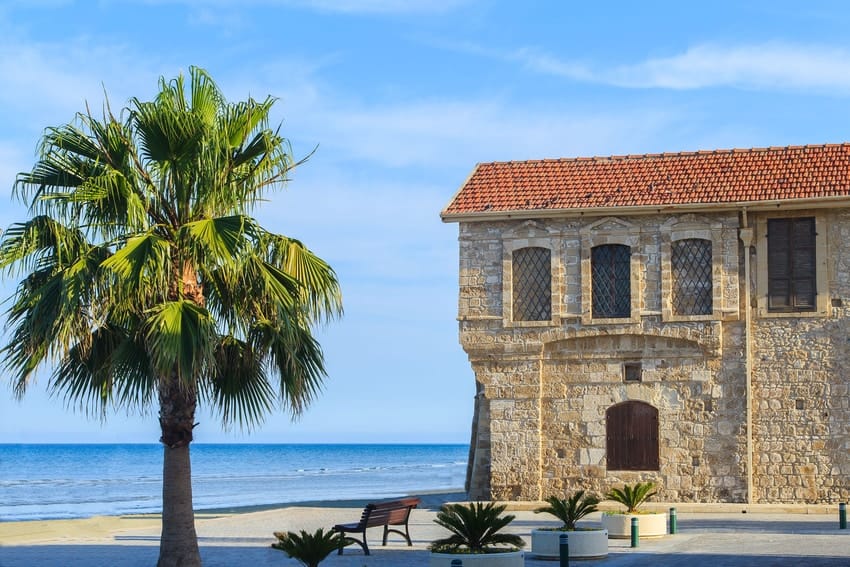 Last, but by no means least on our list of last minute destinations is Larnaca, on the southern coast of Cyprus. With average temperatures keeping the city pleasantly warm all year round, Larnaca is a perfect spot to catch a few rays, whenever you're travelling. When flights come in £45 cheaper than a train from Newcastle to London, what's not to like? Just 45 minutes drive round the bay from the vibrant resort of Ayia Napa, Larnaca makes for a more relaxed base for a weekend escape. Best known for its beaches – Finikoudes and Mackenzie, the city is also home to a number of medieval buildings including the Church of St. Lazarus. The 9th century place of worship contains the tomb of Lazarus, the saint who is said to have risen from the dead!
Where would you go for a last minute weekend escape? Let us know in the comments!
Sources:
Standard Any Time Return from Newcastle to London, sourced on thetrainline.com on 13th July 2017
Hotel costs based on staying from 21st – 23rd July 2017, sourced from hotels.com on 13th July 2017
Flight information sourced from kayak.co.uk on 13th July 2017