School holidays might be your child's favourite time of the year, but for you, it probably means trying to come up with umpteen ways to keep them occupied. Instead of listening to the constant chorus of 'I'm bored' while trying to understand what your daughter is interested in, why not do something active? You can wear them out and get your own heart going, too! Here are our favourite father-daughter activities to get involved in this summer. (Don't worry mums and sons, you're welcome to join in too!)
1. Beach bums
We might not have the white sands of Hawaii here in the UK, but we do have some fantastic coastlines. Go for a walk, a paddle or take the dog for a run with your little girl. Collect some shells before you go and create some art when you get home.
2. Wheely good
Take your youngster on a bike ride in a local park or cycle route. If she doesn't know how to ride, now's the perfect time to teach her. It'll be so rewarding knowing you've given her this life skill and she'll never forget the experience.
3. Little chef
Impress the rest of the family by cooking a healthy slap-up meal. Choose a recipe utilising items you've got stashed away in the cupboards, fridge and freezer and get cooking. It might even become the favourite family dish!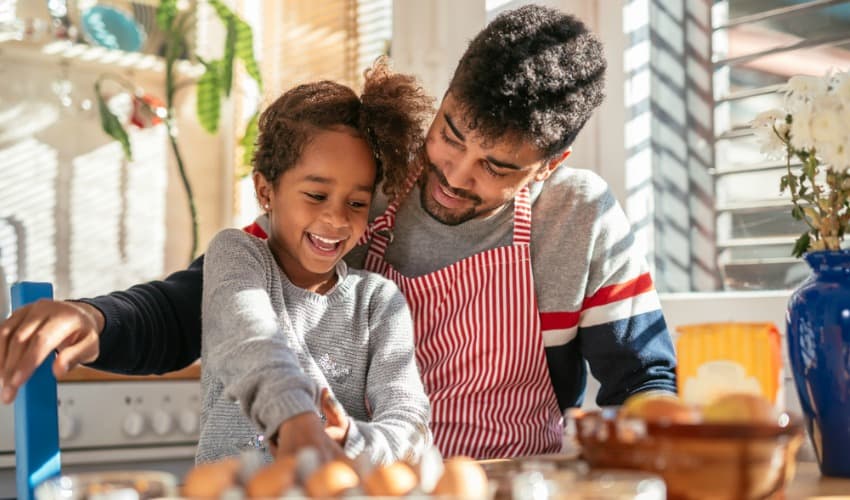 4. Match point
Make the most of a free tennis lesson from Tennis For Free. They provide weekly coach led sessions for people of all ages so go and get involved. You'll both learn new skills and might even make some father-daughter friends who you can play doubles with.
Read more: 50 Things To Do On Your No-Spend Weekend
5. Pitch up
Camping is a brilliant way to experience the outdoors and spend some quality time with your daughter. You don't need to go far – you can pitch camp in your garden and stay close to your creature comforts. If you don't have a tent, borrow one from friends or family for the night. Roast marshmallows on a camp fire and tell each other stories before falling asleep under the stars.
6. Splish splash
Swimming has tonnes of health benefits including reduced risk of heart disease, stroke and Type 2 diabetes according to the NHS. These health issues may not be a concern right now, but any activity that's fun and keeps you in tip-top condition for longer as well is a good thing, right? Many local swimming pools across the country are offering free swimming lessons throughout the summer holidays, too. Taking a dip never looked so good!
If you and your child are feeling a bit more adventurous and you're lucky enough to live near an outdoor swimming site, why not go for a wild swim? Visit the Outdoor Swimming Society site for more information on wild swimming and a map with your nearest location.
7. Back in time
Being active doesn't always have to mean breaking a sweat. Visiting a museum or art gallery will have you on your feet while learning about history and culture. Check your local museum's website for current exhibitions.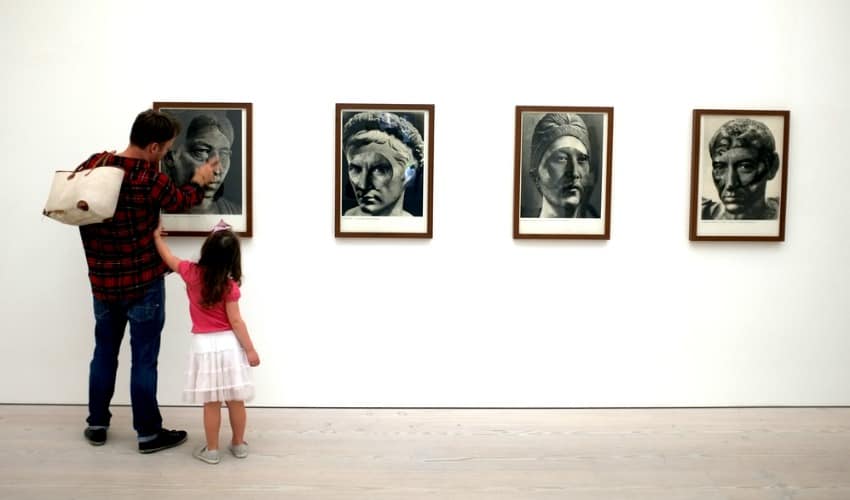 Read more: Science Says Holidays Are Better For Kids Than Toys
8. Green fingers
Utilise the day together by sprucing up the garden. Mow the grass, get rid of unruly weeds and clean the garden furniture. If you're happy spending a few pounds, get your girl to choose some flowers from the garden centre and plant them together.
9. Jive time
If your daughter already spends her spare time making up dance routines,why not join in? Put on costumes and perform the show for your whole family, cracking out some impressive Strictly-style lifts for added "oohs" and "aahs". She'll love that you've taken an interest in her hobby and it's bound to give you both a laugh. All in the name of fun!
10. Park life
You can't go wrong with a classic day at the park. Pushing your child on the swings, roundabout and see-saw will give you a workout and keep her occupied. Have a competition to see how high you can go on the swings or who can do the monkey bars the fastest.
Related: 3 Family Friendly Science Experiments You Can Try At Home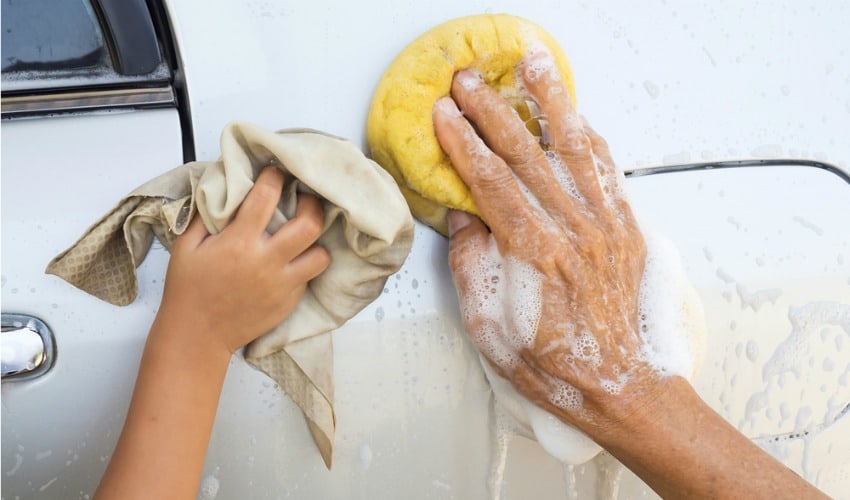 11. Car wash
At the risk of sounding like you just want to get your chores done quicker, ask your daughter to help you wash the car. It's a great teamwork and bonding activity, and the process of seeing the car go from grubby to gleaming will be worth it in the end. Give her a task like washing the wheel trims or hoovering the inside. Go for a spin once it's done to show off your hard work.
12. Mountain climbers
Take in the great outdoors by going for a long walk. Get on your sturdy boots, grab a waterproof jacket and some water and you're good to go. Take a camera and snap some wonderful memories while you're there. Check out the National Trust walks to find the perfect trail near you.
Once again, this isn't just restricted to father daughter quality time. We hope you have fun getting active for free with the whole family this summer! Let us know what you've been up to in the comments.