City breaks and DIY getaways are becoming increasingly more popular than package holidays, and it's mostly due to one simple factor – the price. While package holidays can be convenient and quick to book, taking some time to plan your trip and book each component separately can really save a fortune. It might sound ridiculous, but sometimes travelling a little bit further can even save you money. Want to know how? Read on!
Taking the scenic route
It's no secret that taking a direct route is usually more costly. In the age of budget airlines, direct flights can usually be bought affordably. But that's only worthwhile if they fly to your desired destination.
The great thing about Europe is that it has fantastic transport – coaches, trains and boats are all ready and waiting to ferry you (sometimes literally!) from one place to the next. Now's your chance to make the most of it and tick some more countries off your list, saving money in the process! Here are some of the best European fare saving tricks to be aware of.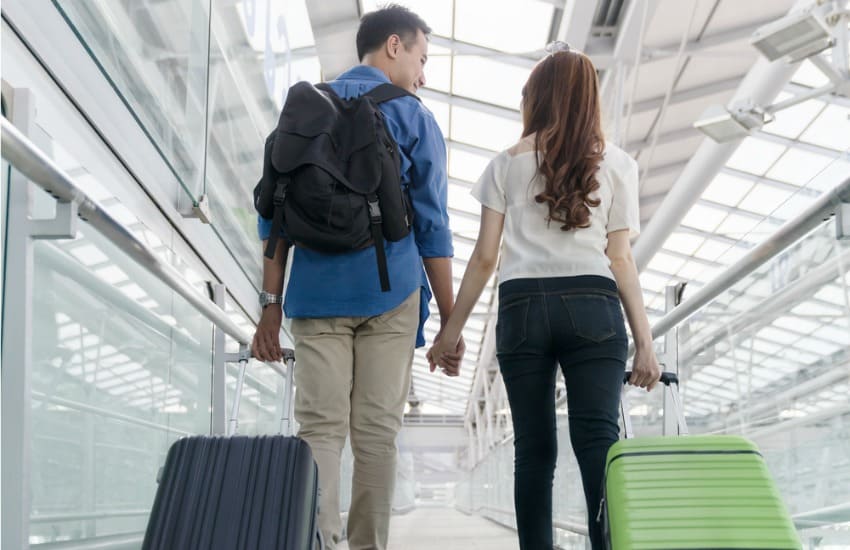 Croatia
Ryanair offers bi-weekly flights from Manchester, Bristol and London Stanstead to Zadar in Croatia. Croatia's beautiful beaches overlooking the Adriatic Sea have risen in popularity over the past few years. Zadar also sits right in the middle of the country's coastline, making it a perfect starting point for onward journeys.
Flying to popular tourist destinations like Dubrovnik, Zagreb and Split can be expensive. With Ryanair's Zadar flights starting from around £19.99, it's worth considering as an alternative airport if you fancy a trip to Croatia.
Remember those buses we mentioned? Well, Croatia is full of them. In fact, you can travel from Zadar to Split for under £10, to Zagreb for just over £10 and, if you can stomach the 7 ½ hour journey, you can get to Dubrovnik for under £25. Check out Bus Croatia for fares and bus times to weigh up whether the extra journey is worth saving those pounds.
Germany
Germany is not a small country, but its amazing transport network makes it one of the easiest countries to travel around. If you're struggling to find an affordable flight to your chosen city in Germany, look for a different German airport instead. Use a flight comparison tool like Sky Scanner, input your chosen city and leave the search open to the whole of Germany to see which flights are the cheapest. Check train ticket prices on Trainline EU and work out whether it'll be worth your time and money to take the longer route.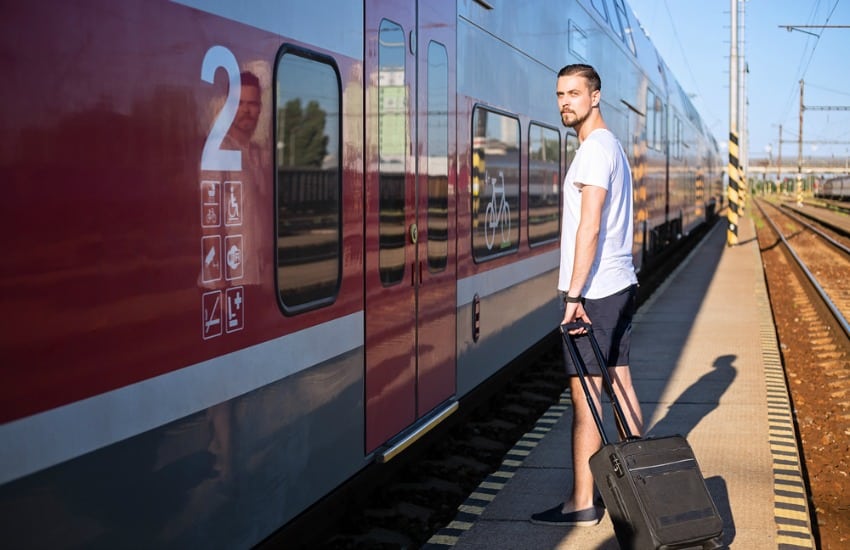 Read more: How To Spend Less And Still Make The Most Of Oktoberfest
And beyond…
The country's transport system doesn't just stop at the borders. It goes all around Europe, meaning you can get around super easily and cheaply. Here are a couple of the best places to make the most of travelling further for.
Netherlands
Amsterdam's scenic canals, amazing museums and party culture make it a popular city break for adults of all ages. You can take a train from Dusseldorf airport for under £20 and arrive in around 2.5 hours. Amsterdam flights can get pretty pricey, especially when it comes to festival season or big events happening in the city, so it's a good tip to bear in mind!
Austria
Planning on going skiing in Austria? Your flight ticket to Salzburg or Innsbruck might come with a hefty price tag. If the fare is cheaper, why not beat the crowds and fly to Munich? From here you can take a train and be in either city in under 2 hours. Trains cost less than £15 and take you right into the city centre, so it's no different to a long airport transfer!
Related: 9 Microadventures You Can Go On This Weekend
Closer to home
The rule of travelling to fly doesn't just work abroad. Instead of flying from your nearest airport, broaden your search and see whether you'll save mega bucks just by travelling from a different city. It might just be worth the extra drive or train journey. Sign up to airline email newsletters to get access to sales and exclusive offers. The more flexible you can be with your dates and your city of departure the better chance you'll have of bagging a bargain.
Wherever you fly from or to, have a safe journey and enjoy your holiday!