No matter what your place of work is, you likely have occasional fundraisers to give back to charities that are close to your company's or colleagues' hearts. Regardless of how you raise the money, every penny counts when it comes to charity donations. But sometimes it's difficult to think of new and exciting ideas. Take a look at our list for some inspiration of how to put the fun into fundraising.
Bake off bonanza
Instead of doing a regular bake sale, add some competition to the mix and host your very own bake off. Choose your judges, your entrants and your theme beforehand and get baking! Once the judges have chosen their winner, the rest of the cakes can be sold. This is a brilliant way to show off your skills, raise money and eat yummy goodies. Who doesn't love cake?
Book sale
You probably have loads of books taking up shelf space and gathering dust that you could live without. Now's your chance to have a clear out! One man's trash is another man's treasure, so book sales are perfect for raising funds easily. You might even be able to bag some bargains to use as gifts or get some great recommendations from your colleagues.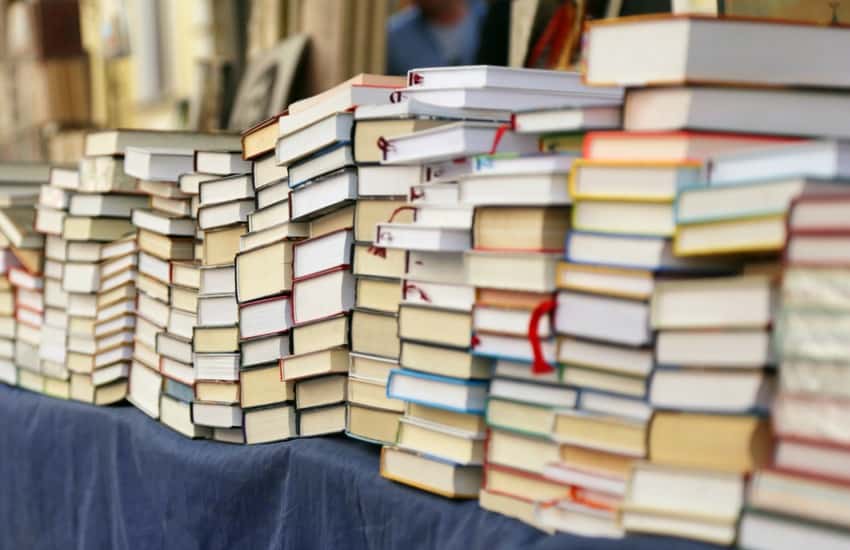 Read more: Cheap Ways To Get Into Reading
Games tournament
If you're lucky enough to have a ping pong table, pool table or games console in your workplace, set up a tournament with a fee to enter which can be donated to your chosen charity. Dedicate a time each day over a week to play your matches so it doesn't interfere with your work too much. The winner will get bragging rights… and maybe a small trophy.
Silence!
Most offices have a chatterbox, and someone who uses their outdoor voice every time they take a phone call. Challenge your noisier colleagues to a sponsored silence and raise money for charity while also enjoying a day or two of peace and quiet!
Pub style quiz
Stay behind after hours and host a 'pub quiz' in the comfort of your workplace. Bring your own food and drinks and choose your teams with a fee to enter. This is also a fun team building exercise, especially if you work with the same people in the company every day. Mix up the office, learn something new and make some cash for charity without the hangover the next day.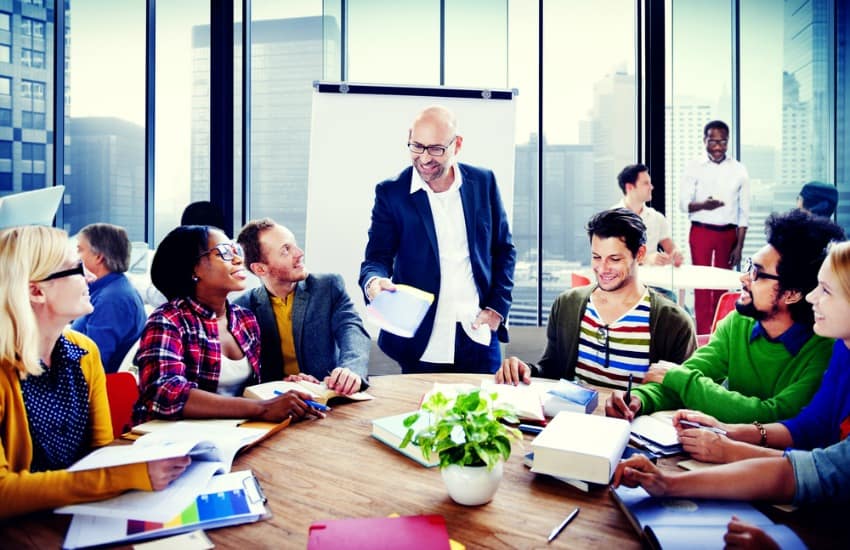 Go bilingual
If you're lucky enough to have someone who speaks another language in your place of work, persuade them to volunteer language lessons to everyone else. Or, use a free language app or YouTube tutorial to do it virtually. Each pupil can pay a fee per lesson that you can donate to charity after a set number of weeks. Even if you only learn a few simple phrases, it'll teach you something you didn't know before. You might even pick up something to use on your holidays! Magnifico!
Related: Six Ways To Donate To Charity Without Parting With A Penny
Dress code
Choose your charity and dress entirely in their colour for the day. If you can't stretch to a completely green/red/blue outfit, wear at least one thing of that colour. Participants can donate a certain amount, while those who don't participate can be subjected a forfeit fee for forgetting or choosing not to join in! As all you have to do is turn up dressed, this shouldn't be too challenging and it's an easy way to raise money for your chosen charity.
Bike relay
Want to burn some calories in the comfort of the office? Borrow an exercise bike and set up a relay with your colleagues. Each of you can pledge a time or distance on the bike, or you can set targets for people, that must be completed before swapping with the next person. You'll get to keep fit, raise money and light your competitive fire by trying to beat the person before you.
For more ideas check out the Cancer Research UK Fundraising Ideas. And whatever you choose to do, remember it's all for a worthy cause! Congratulations on all your money raised!