National Nutella Day may seem like an odd phenomenon. But, placed in early February – on February 5th every year, to be exact – it's a little taste of relief from the dreary winter. Plus, Nutella, believe it or not, is more popular in the UK than our beloved Marmite! The chocolate spread routinely outsells the yeast extract, and the sweet tooth nation prevails!
But, apart from eating it out of the jar with a spoon (no? Just me?), how can you eat Nutella? A spoonful with some of these foods is a total game changer. Try them out and see if you ever go back to your old, Nutella-less ways!
Nutella on toast
Sounds wrong on all kinds of levels, doesn't it? Served on bread is a traditional way to serve up the chocolate spread, though. In fact, for many years, Italian coffee shops would offer children who came in a slice of bread with a free smear of Nutella to enjoy! The sweet and nutty spread works remarkably well with plain, unbuttered toast. White bread is fine, but we think it goes particularly well on a nice wholegrain or granary slice! Slap it on thickly and leave it a minute before you eat. This allows the spread to melt a little and go deliciously gooey!
Pancakes or crepes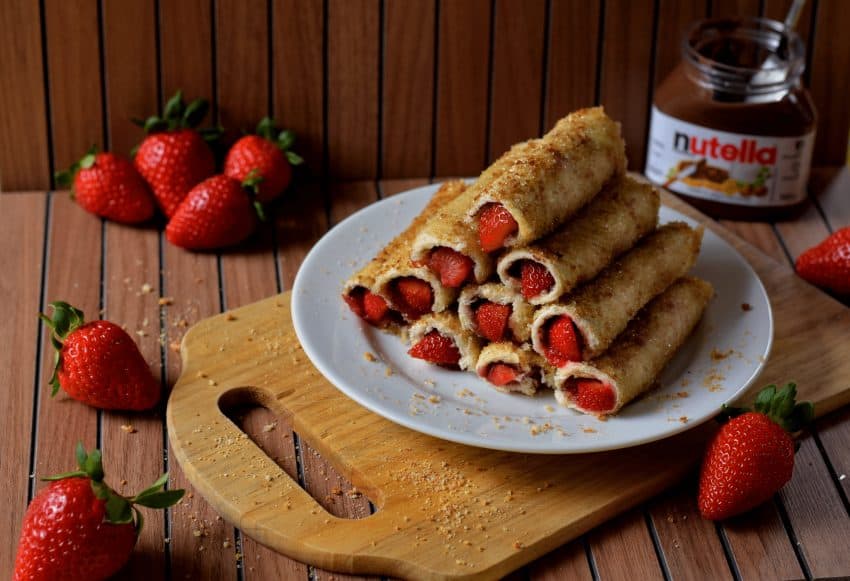 With Shrove Tuesday usually falling not long after National Nutella Day, we'd be terribly remiss if we didn't mention how you can enhance a pancake or crepe with chocolate spread. It's not a ground-breaking combination by any means – Nutella crepes are a street food staple around the world.
Fruit
Recent government stats show that only 31% of UK adults manage to routinely eat their full five a day. Among children, it's worryingly less – only 8% of teenagers get their five portions of fruit and veg every day! So, why not make it easy on yourself by making a snack out of some Nutella dipped fruit? Pop a tablespoon of spread into a ramekin and microwave it for a few seconds to soften it, then dip whatever fruit you fancy in. Just like your own mini chocolate fountain!
Brownies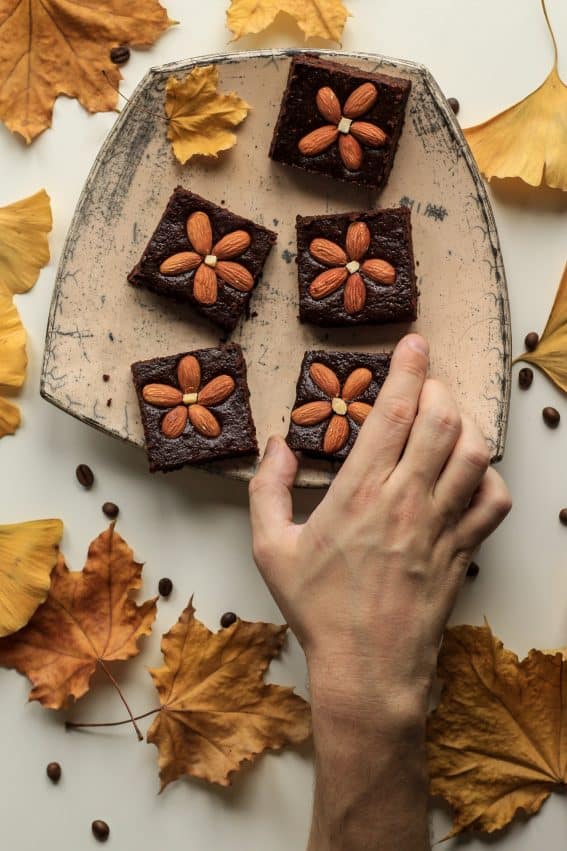 Getting your bake on? You don't need a whole new recipe to make a regular chocolate brownie into a Nutella chocolate brownie. Simply switch your usual melted chocolate or cocoa powder for the equivalent amount of chocolate spread, and you're good to go. A couple of handfuls of chopped hazelnuts added to your brownie batter add to the nutty flavour. Or, take an indulgent turn with a pure Nutella swirl through your mixture just before it goes in the oven!
Nutella porridge
Chocolate for breakfast? Where do we sign up?! Porridge is a classic breakfast for many reasons: it's cheap, it's healthy, and in the winter month's, it's wonderfully warming. Adding a teaspoon of Nutella into the mix though, is a game-changer. It adds a lot of flavour without compromising (much) on the health benefits. Because it feels like a treat, it can also be a great way to get fussy eaters and children to start the day with porridge, too!
Make your own Nutella!
That some formulations of the famous chocolate spread – including the one on sale in the UK – contain palm oil makes it a controversial purchase for some consumers. But, that's no reason to miss out. Try this recipe to make your own chocolate hazelnut spread – no palm oil, less sugar, same flavour – and
Ingredients (makes a 500g jar)
415g unsalted hazelnuts
1 teaspoon of vanilla extract
1/2 a teaspoon of salt
3 tablespoons of cocoa powder
2-3 tablespoons of maple syrup
Method
Pre-heat your oven to 180 C. Pour the hazelnuts onto a baking sheet, and spread them out so that they're in a single layer. Roast in the oven for 10-15 minutes to warm the natural oils in the nuts and, if your hazelnuts still have them, loosen the skins.
Remove the hazelnuts from the oven and leave to cool a little. Transfer them from the baking tray onto a large kitchen towel and roll them around with your hands to remove as much of the skins as you can. Don't worry if you can't get them all!
Get rid of the skins that have fallen off the nuts, and pop the hazelnuts into a food processor or high-speed blender (like a Nutribullet). Blend on a low speed until the hazelnuts break down into a nut butter. This will take about 10 minutes in total and you may need to scrape down the sides. Just make sure you turn the blender off before you stick a spatula (or your hands!) in there!
Mix the cocoa powder, salt, vanilla extract and maple syrup in a small bowl. Once the nuts have formed a smooth(ish) nut butter, add this mixture to your food processor and blend again to incorporate.
Give it a taste, and if you don't think it's sweet enough, add a drop more maple syrup. Repeat until you have a flavour you're happy with.
Transfer to a clean jam jar and store at room temperature.