Mexican food is extremely popular in the UK, and lends itself well to the warmer summer months. Sizzling fajitas can be easily adapted to barbecue cooking, while salsa and guacamole go with more or less everything! Mexican recipes are also popular because they're so versatile, and make use of a number of staple herbs and spices. Being able to use things you already have in the cupboard also makes them pretty budget friendly! We're cooking three classic Mexican recipes on a budget. Have a go at these!
Huevos Rancheros: Serves 4 for £1.15 per serving
Huevos Rancheros is a classic Mexican recipe to have for breakfast, brunch, lunch, or any time! This dish features a tomato and avocado salsa, kidney beans and cheese, topped with a fried egg and all on top of a tortilla. It's a great choice for a filling breakfast, a classic brunch or a light meal.
What you'll need
1 onion, diced
2 cloves of garlic, crushed or finely diced
A 400g can of red kidney beans, drained and rinsed
4 eggs
1 large tomato, diced
30g cheddar cheese, grated
4 small flour tortillas
An avocado, peeled, de-stoned and diced
1 lime, cut into wedges
A teaspoon of ground cumin
1/4 teaspoon of chilli powder (or more to taste)
1/2 teaspoon of dried oregano
A handful of jalapeno peppers from a jar, roughly chopped
A handful of fresh coriander, roughly chopped
2 tablespoons of olive oil
How to make it
In a large frying pan, heat a tablespoon of oil on a low heat. Add the onion and cook until soft and translucent – for around 3-4 minutes. Add the garlic, and cook for another minute or two until you can smell it.
Stir the cumin, chilli powder and oregano into to the onion and garlic mixture. Then, add the beans a little salt and pepper, and 100ml cold water. Cook for about 5 minutes, until the beans have become soft. Stir as you go to prevent the mixture from sticking to the pan. Remove the pan from the heat, tip the mixture into a mixing bowl and mash it with a potato masher. Then, set it aside.
Put the pan back on the heat, medium to high this time, and add the other tablespoon of oil. Crack the eggs into the pan, either cooking them one at a time or all in one go if you have a pan big enough to keep them separate, and turn the heat down. Cook the eggs slowly on a low heat until the whites are complete firm.
When the eggs are almost done, warm the tortillas either on a low heat in the oven, or by giving them a quick, 20 second blast in the microwave.
Lay each warm tortilla on a plate, spread with mashed beans, arrange some tomatoes, avocado and jalapeno peppers on top, and sprinkle with cheese. Top with the fried egg and a squeeze of lime juice, then sprinkle a little fresh coriander over the top.
Fajitas: Serves 4 for £2.44 per serving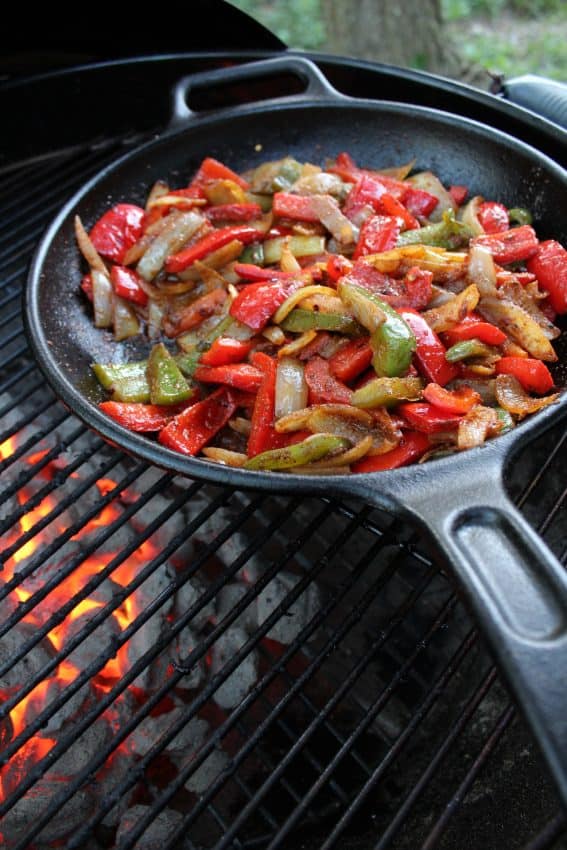 When you think of Mexican food, fajitas are probably quite high up the list. They're one of the most classic Mexican recipes! Easily make this recipe suitable for vegetarians by using a meat substitute or more veggies in place of chicken, and take it outdoors in the summer by griddling your fajita mixture on the barbecue!
What you'll need
A pack of four chicken breasts
1 red onion, sliced finely
A red pepper, sliced into matchsticks
1 red chilli, finely diced
A tablespoon of smoked paprika
Pinch of ground cumin
2 garlic cloves, crushed or finely chopped
Tabasco or hot sauce, to taste
4 tablespoons of olive oil
8 tortilla wraps
A bag of mixed salad
Fresh tomato salsa (optional)
Guacamole (optional)
How to make it
In a large mixing bowl, mix together the paprika, cumin, garlic cloves, olive oil, lime and tabasco.
Finely slice the chicken breasts into strips, then toss them in the spice mixture until all the pieces are evenly coated. Stir in the pepper, chilli and red onion.
Heat a griddle pan or frying pan on a high heat, and add the chicken mixture to the pan. You might have to cook it in batches. Cook for five minutes, keeping everything moving by stirring it around or using a pair of tongs. This is how you get the nice charred effect!
Check the chicken is cooked by grabbing a piece on a fork, and cutting it in half at the thickest point. If it isn't white all the way through, then cook it for a little bit longer until done.
While the chicken mixture is cooking, heat the tortilla wraps either by giving them a quick, 20 second blast in the microwave, or by heating them in the oven on a low heat.
Serve tortilla wraps with the cooked chick, salad, and salsa and guacamole, if using.
Our classic Mexican recipe for chilli: Serves 4 for £1.29 per serving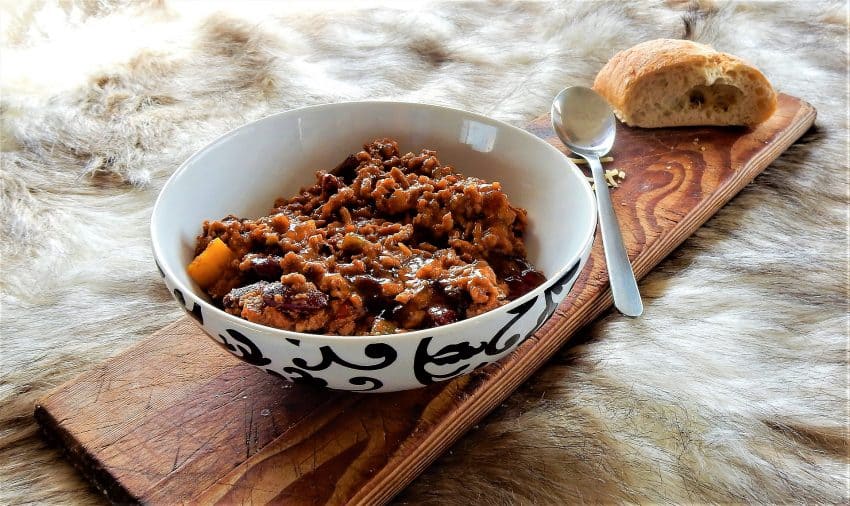 If fajitas didn't come to mind when thinking of classic Mexican recipes, we bet chilli did. Meat, beans and spices – what a winning combination! Leave out the meat in favour of more beans and pulses to make this vegetarian-friendly.
What you'll need
500g lean steak mince
400g can chopped tomatoes
400g can red kidney beans, drained and rinsed
2 tablespoons of tomato puree
1 onion, finely diced
A red pepper, finely diced
A teaspoon each of cumin, chilli powder, paprika and ground coriander
500g bag of long grain rice
Water
A tablespoon of olive oil
How to make it
In a saucepan, portion out a half cup measure of rice per person you're serving. Pour 1 and a half times (so a cup and a half for every cup of rice) as much water as rice into the pan, to cover the rice. Throw a pinch of salt into the pan, then turn it on at a medium heat. When the water comes to a rolling boil, turn off the heat and put the lid on the rice so that it will steam cook. Leave for 20-25 minutes while you cook the chilli!
In a large frying pan, heat the olive oil over a medium heat and add the onion and pepper to the pan. Cook gently for 3-4 minutes until the pepper is soft and the onion is turning translucent but not caramelised.
Add the mince to the pan bit by bit. Stir it through the onion and pepper, and cook until it's all browned. Add the spices – cumin, chilli powder, paprika and ground coriander – and stir through the meat mixture.
Add the chopped tomatoes, kidney beans and tomato puree and stir through the mixture. Leave to simmer for a few minutes, and if there's a lot of liquid, turn down to a low heat until it's reduced to a consistency you're happy with.
Serve a generous portion of chilli on top of a bowl of rice!
Bonus: Classic Mexican recipes for dips and sauces
Guacamole
What you'll need
1 large, ripe avocado
A tablespoon of garlic powder or granules
2-3 spring onions, finely chopped
1 teaspoon of mild chilli powder
A lime, juiced
A pinch of salt
How to make it
Cut the avocado in half, peel and de-stone it. Chop it into rough chunks and place it in a bowl. Add the garlic, chilli powder, salt and lime juice. Be very sparing with the salt – you don't need much! Either using the back of a fork or (better) by getting in there with your hands, mash up the avocado and mix it together with the spices and lime juice. When you get to a consistency you're happy with, stir through the chopped spring onions. Then, serve!
Salsa
What you'll need
6 tomatoes, finely diced
A red onion, finely diced
1 garlic clove, crushed or finely chopped
A tablespoon of olive oil
1 lime, juiced
A bunch of fresh coriander, roughly chopped
How to make it
Combine all the ingredients in a bowl, and serve! Yes, it's that simple!