The long weekend around Black Friday and Cyber Monday is the biggest pre-Christmas shopping weekend of the year. With hundreds of retailers slashing prices on all sorts of goods from fashion to electronics and even holidays, it's the perfect opportunity to pick up all your gifts for everyone at a fraction of the price. But, with deals and offers blinding you at every turn, how do you resist the temptation? And, how do you make sure that what you do buy is the deal it's cracked up to be?

Budgeting for Black Friday deals
Setting a budget before you set foot inside a shop is a great way to make sure you get what you want in the sales and come out with your wallet intact.
Even if you don't want to be too strict with yourself, it's sensible to have a rough budget for your shopping. You should at least make sure that you've set aside enough money to cover any essential expenses that'll come in before you next get paid. The last thing you want is to end Black Friday with all your Christmas gifts sorted, but no money left for the electricity bill!
What about if you want to set yourself a firm budget? Think about shopping with cash. Or, if you're shopping online, with a prepaid card. Withdraw cash or top up the card with your budgeted amount. Once you've spent up, that's it. You'll certainly think twice about each purchase when you know you have finite funds to use. You may even find yourself less willing to part with your hard-earned cash if you have to physically hand it over!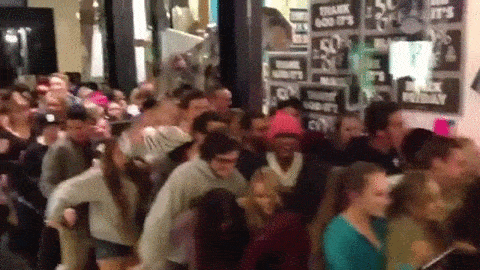 Make a list
Black Friday is not the time to go for a browse and see what's on offer. Not only will the shops be very busy, it's easy to get swept up in shopping mania. Here at Good Vibes we love a list, and Black Friday shopping is the perfect time to make one. This way, when you do hit the shops, you do it with a plan.
Once you have a rough idea of what you want to spend, list out all the items you're aiming to buy. If there are things you must come away with at the end of the day, mark them as priorities. Next, write down how much each item usually costs if it's not on sale, and the most you want to pay for it. Then, you can think about which items you're going to go after first. Maybe you'll choose to look for items you think will sell out quickly first. Or perhaps you'll go after the things that would usually be the most expensive, so you can benefit from the biggest savings.
What if you spot a great deal that's not on your list?
It's sod's law – even with the best, you'll always see something that you want but hadn't planned for! But what do you do when faced with such a dilemma? If you see something in the sales that you hadn't planned to buy but is a great deal or a perfect gift for someone, then there are a couple of questions to ask yourself. First, check your budget. With all your other purchases, do you have enough to cover this extra buy? If not, can you swap this item for something else on your list? It'll need to be of similar value to stop you going over-budget. If you can't do either of these things, then sadly, you may have to miss out on that unmissable deal this time.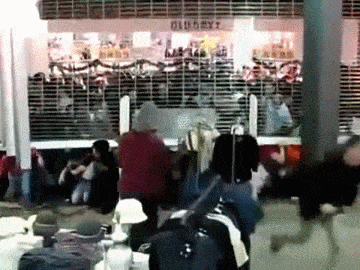 When is a deal not a deal?
When the Black Friday and Cyber Monday deals go live, the discounts available on some items will be staggering. And you may well wonder how retailers are still making any money if they're selling things so cheaply! Well, we'll let you in on a secret: the discounts on offer may not be quite as good as they first appear! While new guidance was introduced in late 2016 to help improve transparency around how good a deal really is, there are still a few things to watch out for:
When the retailer has artificially inflated the price
Under the new guidance, this sort of behaviour by retailers shouldn't happen any more. But, it's still worth keeping an eye out for. Artificial price inflation is where retailers put the price of an item up for a short period, only to bring it down soon after. This is so that they can use the impressive discount to encourage people to buy it. You may have heard of this being called the "28 day rule". Under this rule, retailers would sell a product at a certain price for 28 days, then discount it. They'd then sell it at the discounted price for months on end, while claiming it's a great deal.
Nowadays, retailers should sell an item at its full price for the same amount of time, or longer than it's going to be on sale for. This ensures that the offer you see really is a genuine offer, and not a ploy to get into your purse! As you'll have your list, you'll know what the full price is. Check the prices one last time just before Black Friday to make sure that the "before" price you have is up to date.
When the retailer set the price out of season
There are all sorts of things that are only sold at certain times of year. Easter eggs, British strawberries and Christmas decorations are just a few examples. But, retailers can decide on the prices for these items long before they go on sale or are out of season. Then, they discount them when a product is in season to make you feel like you're getting a better deal. So back away from those half-price fairy lights – they may not be as half price as you think! As with artificial price inflation, under the new guidance this shouldn't happen often. But, it's worth watching out for.
When the retailer didn't sell many at full price
Sometimes, retailers discount something they're struggling to sell to encourage more people to buy it and shift the stock. But, when it comes to big sale events like Black Friday, they sometimes list the full price as the "before" price on their deals. This makes the discount looks better. This, like other tactics, is discouraged under the new guidance. There's now an expectation that retailers have sold substantial numbers of the item at the reference price they give you. You should also be able to spot if this isn't the case by using your list, as the "before" price on the item won't match what you have down from your research.
When past pricing is confusing
Items often move from being on one type of promotion to another. This can make it tricky to work out exactly how good a deal you're getting. Let's take a games console, for example. Before Black Friday, maybe it was available for a fixed price as part of a bundle with a few games. The Black Friday offer, though, is a different bundle with a headset and extra controllers. Or maybe the console is for sale on its own – no bundle – but is 30% off. Working out whether this offer is a better deal than the previous one is going to take some serious sums!
If something you're looking for is often on offer, it's worth keeping note of what the deals are as well as the price to buy it on its own. Then, you'll have a quick reference point when you're in the moment to make sure you're not buying a deal that isn't as good as it looks.
Don't get distracted!
It takes discipline to stick to your plan, but having one in the first place is your best defense against distracting deals that take you over-budget. If you follow our three top tips – make a budget, plan your purchases and be on the look out for dodgy deals – then you'll be a shopping force to be reckoned with come Black Friday.