With the rise apps like Snapchat and Instagram that are based around you sharing your snaps with your friends and followers, many of us like to think of ourselves as budding photographers! It's often assumed that expensive equipment such as a DSLR is a must for successful photos, but taking professional looking photos and even editing them is now very easy using just your phone. So if you want to up your smartphone photography game and take professional quality photos on your phone, simply try these tips and tricks.
Install Apps for professional photos
Whether you're on Android or iPhone, your camera is already capable of taking a good photo; however, there are always apps to improve this and help you take better clearer pictures. Camera Zoom FX is a helpful app for Android phones which improves your shot with fancy features, such as grids for composition or a stable-shot mode which avoids blurriness. For more Android photography apps, click here.
For both iPhones and Android phones, Snapseed is one of the best apps available. With a rating of 4 and a half stars, this free app gives you a set of editing tools, customisable filters and the ability to select and edit certain areas of your image. For more photography apps for iPhone, click here.
Avoid Zooming
While every phone is equipped with a zooming function, it can make the image blurry or pixelated so it's best avoided if you're trying to take high quality images. Amateur photographer Paul Moore states: 'Unfortunately this is a digital zoom and not an optical zoom. In essence what happens with a digital zoom is that the image is cropped as you zoom in. This results in a noticeable loss in image quality the more you zoom in.' Instead, try to get closer to your subject, or just crop the image later with your chosen editing app to focus further on the subject.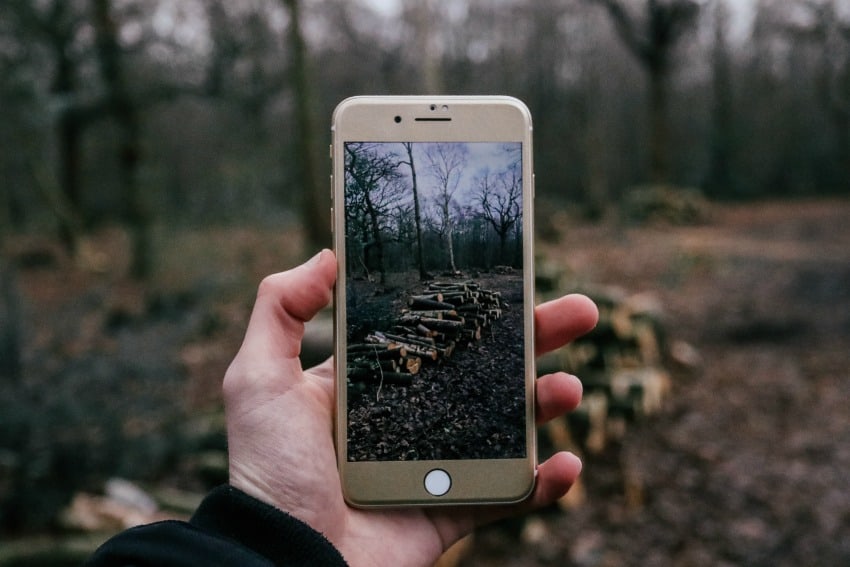 Try an External Lens
To get real DLSR quality, there are external lenses available that easily clip onto your phone. There are several different lenses that can take different styled images, like fisheye and wide-angle lenses. These lenses can alter perspective and drastically improve image quality. For the best lens for your needs, price range and the type of images you would like to capture, Wirecutter has created this list. They voted Moment's Tele and Wide lenses as the best for smartphone photographers, due to their image quality and straightforward attachment system.
Read more: 5 Beautiful Places You Won't Believe Are In The UK
Consider Gridlines
Another handy tip to take professional photos on your phone is to play with composition. iPhones and most Android phones have a built-in grid feature, which overlays a 3×3 grid on your camera. This is intended to help with composition by demonstrating the Rule of Thirds. This photographic theory states that points of interest should be placed along the lines of the grid, instead of the centre of the frame. This creates a more balanced photo and a stronger composition. To switch on your grid, simply go into your camera settings.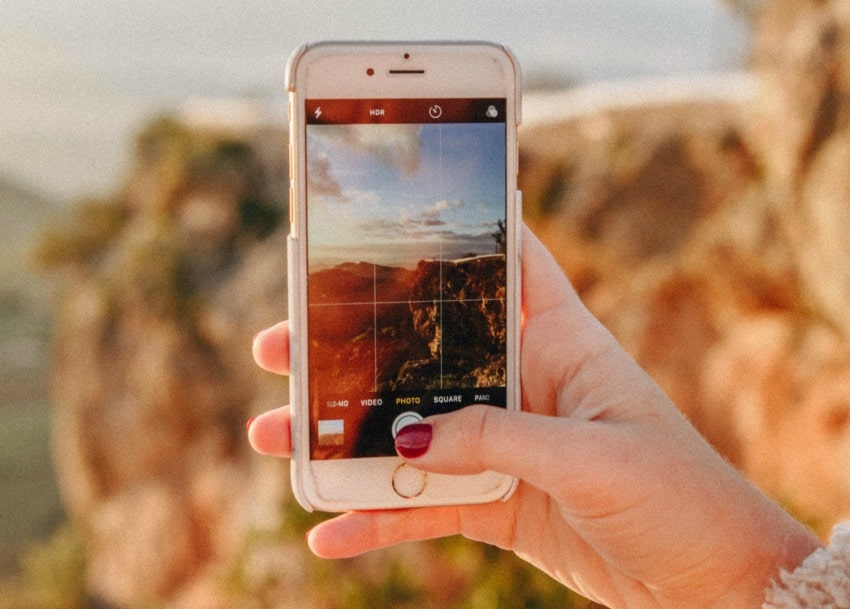 Try a tripod
Last but not least on our list of tips to take professional photos on your phone, is to experiment with further accessories. As well as smartphone lenses, tripods are also available for your phone to help mount your device. This will create a clearer image than shaky hands would, and can also help capture an interesting angle you might not be able to with your hands alone. These come a little pricier than other accessories, so only fork out if you're dedicated to smartphone photography. Browse phone tripods here.
We hope this helps you capture professional photos on your phone!