Uh oh. Valentine's Day is just a couple of days away, and you haven't made any plans yet. Your partner keeps dropping hints about the gift they expect or the date they want to be taken on, so letting it pass by like any other day isn't an option. At least, not if you want to live to see the end of the day. But, trying to organise a celebration for the two of you now is difficult. Restaurants are fully booked. Florists have sold out. The shelves of the shops are bare. What's still available costs a fortune that you just don't have, but you can't let your partner down. What do you do?!
Sound familiar? Over the years, Valentine's Day has transformed from being a day of love into a stressful one for some. Many people feel that the extravagance of their celebration directly links to how much they care for their partner, creating a whole lot of pressure to find the perfect gift and plan the perfect date. But, extravagance doesn't have to be a money thing, especially if your Valentine's celebrations mean you have to live on baked beans until Easter! You could make an extravagant effort instead, which will mean so much more to your partner. Our Valentine's Day mantra is an oldie but a goodie: "it's the thought that counts". Read on to learn how this plays out to create the perfect Valentine's Day on a budget.
The gift
On Valentine's Day, flowers and chocolates are traditional gifts but, like the date, can come with a hefty price tag if you aren't careful.
Flowers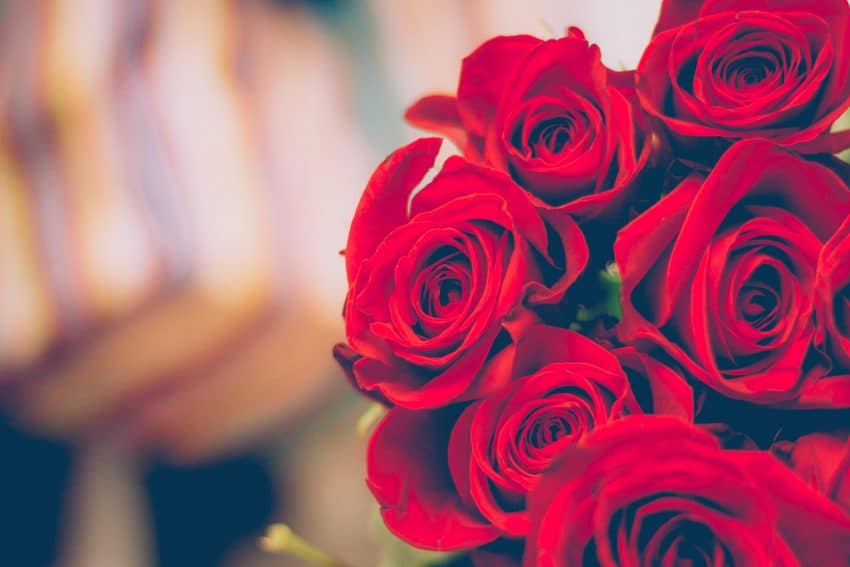 A dozen red roses can set you back a thorny £50 in the run up to February 14th – double their cost during summer months. This is a lot to spend on something that'll only last a couple of weeks, and it's all down to supply and demand. Roses are a summer flower, with their season kicking off in June, so they have to be grown in special conditions, or imported, to meet the Valentine's Day demand.
If your other half will be heartbroken not to receive a bouquet, then check out the other options available at your florist. There are some beautiful flowers naturally in bloom during February, from fragrant lilies to unusual irises, that make for a stunning and more cost effective floral gift. For a truly memorable bouquet, though, why not get crafty and make a huge bunch of paper flowers? These easy to fold origami flowers are extremely trendy, and can be personalised in many ways to turn them into a thoughtful gift. Keep it simple by creating flowers in your partner's favourite colours, or take it up a notch by thoughtfully folding flowers made from (photocopied) pages from their favourite book. Unlike real flowers, paper flowers won't die, and the effort you've gone to will make sure your love lives on forever, too.
Chocolates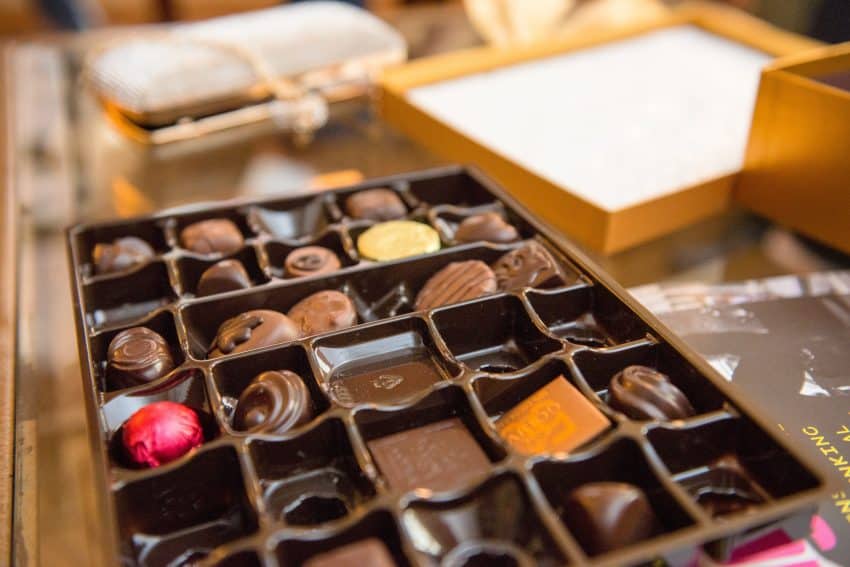 If you've left buying a box of chocolates for Valentine's Day until the last minute, you might be hard pressed to find much choice left in the supermarkets. But, that might not be much of a loss. Boxes of chocolates are always a mixed bag, including a couple of flavours you love, more that you could take or leave and often a flavour you really dislike. A multipack of your partner's favourite chocolate or a DIY box made up of bars you know they love shows you've really thought about what they like, and they'll enjoy it much more. Not to mention that it's an opportunity to cut costs…!
Break with tradition
Perhaps your other half isn't a big fan of flowers and isn't a sweet tooth, or maybe you just want to do something out of the norm for them this year. Either way, what are traditions for if not to be broken? Valentine's Day offers a great opportunity to think outside the box and show your partner exactly how well you know them with your gift:
Is there something they want or need? Show those hints didn't go in one ear and out the other!
Buy them a special edition copy of their favourite book, and write a sweet love note inside
Make them a mix tape (or Spotify playlist) full of songs that remind you of them or special moments in your relationship
Have a favourite photograph printed and framed
Make them a set of vouchers that they can cash in to get you to do their most-hated chores. One year of taking the bins out, coming right up!
The date
More often than not, Valentine's Day falls on a weekday. If one or both of you are at work during the day, and have to work the day after, this can limit your options when it comes to your Valentine's date. A meal out is the obvious and easy choice, but comes with a hefty price tag because so many people have the same idea! Especially at the last minute, you could end up forking out even more. We've come up with three date options that are sure to provide a romantic Valentine's date, without breaking the bank:
The DIY date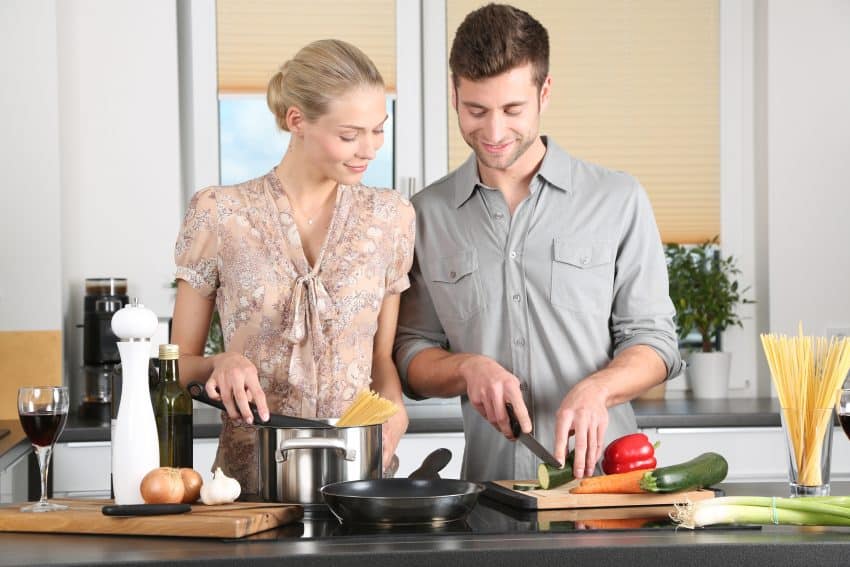 Dinner and a movie is a classic date night combination. It works whether you've been together two weeks, or twenty years. And, it's incredibly easy to recreate at home, even if you don't have a lot of time to organise it, making it a perfect option for Valentine's Day on a budget.
Most of the big supermarket chains have "dine in for two" offers that can be great value for money. But, we think  cooking something yourself is a much better way to say "I love you".  The effort that you'll be putting into serving up your love's favourite dish will mean so much more than splashing the cash on an expensive dinner out. If you need some inspiration, try out our recipes. They're designed to help you create restaurant-worthy food from the comfort of your own kitchen. And, you'll have leftovers for the next day! Set up a candlelit dinner table, crack open a bottle of something – even if it's water or juice – and dig in.
Once you've had your fill, retire to the sofa and bang on a movie. A shared favourite is a great way to re-live fond memories, and has the added bonus of costing nothing if you already own it. Or, maybe you want to watch one of the latest blockbusters. Try one of the subscription services first to see if they have it. If you're a new member, you should be able to get a free trial. If you're out of luck, you can usually rent the latest releases from iTunes or Google for about a fiver. While yes, this is a cost, it's less than the price of buying the movie outright. Get cozy with a blanket, relax, and enjoy.
The daytime date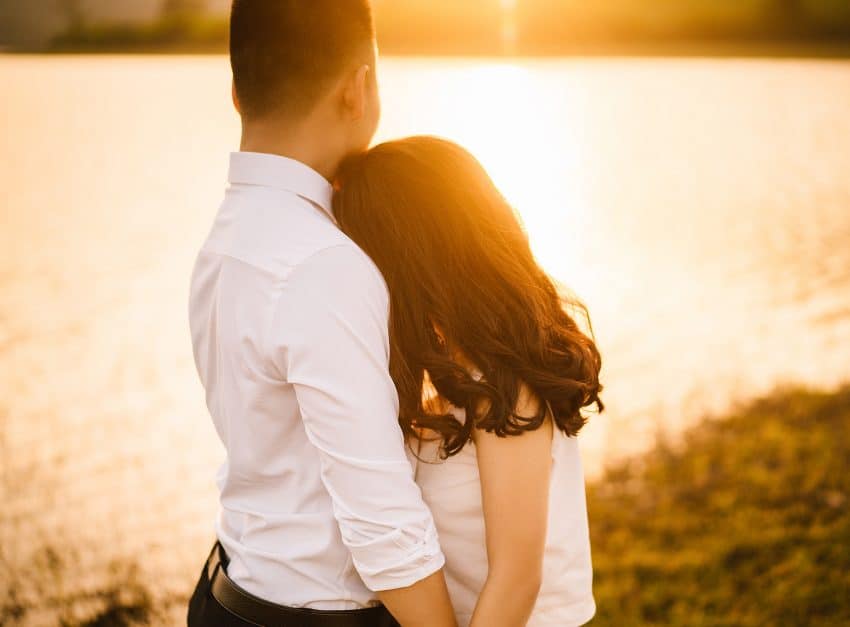 Is there a better way to show your love for one another than spending some quality time together? Whether on Valentine's Day itself or another day, spending the day together needs little advance planning. But, it can be just as memorable as an expensive activity booked months in advance. Do you have a favourite spot, like the place you first met? During your daytime date might be the perfect chance to visit it again. Or, maybe an adventure to somewhere new is more your thing. Wrap up warm and head out to the seaside, to a nearby park or into the countryside for a romantic stroll. If you have a shared hobby, your daytime date could also be a chance to spend time on something you both enjoy, too.
The belated date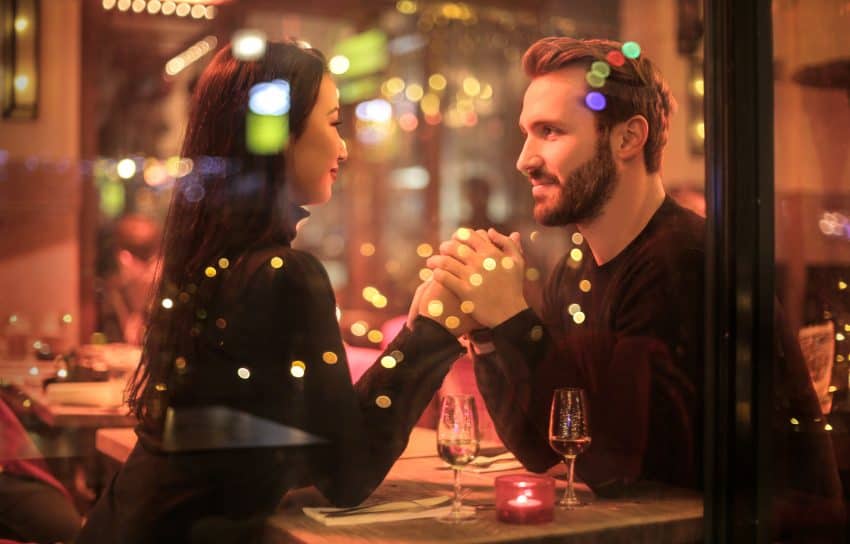 Going out for Valentine's Day is important to many couples' celebrations. After all, it is a special occasion. Just don't do it on Valentine's Day! Talk to your partner about delaying your celebration until the nearest weekend, another evening, or even celebrating early. This means you'll be able to make a restaurant reservation much more easily and you'll have more choice. You also won't be stung by Valentine's day premiums. In fact, you might find you can afford somewhere nicer than you could on Valentine's Day itself!
If you need to get your partner on board with the idea, try hand-drawing them a cute "IOU" note for a Valentine's dinner. Make sure you include the details of when and where you'll be going. Combine a belated date with a DIY date and you'll get to celebrate twice! Once on the day itself, and once just before or after, but both in a more budget friendly way.