Do you own your property, or do you rent? Whether you're already on the ladder or you're working towards it, making your own space feel like home is to be a top priority for lots of us. Particularly when we've just moved somewhere new, it's important to put a personal stamp on a property.
In our latest media campaign, we've quizzed renters across the UK about the things they do to feel most at home. We've unearthed some interesting truths about exactly what we're doing to settle into our new home.
First up, we found that a lot of renters are spending their own money on making permanent home improvements. 82% say they've spent their own money on making changes like painting the walls (60%), changing the furniture (44%) or putting up shelves or pictures (40%). Totally understandable – but these costs can add up. People spend, on average, a whopping £880 on changes to their rented homes!
Furthermore, we found that more than half (59%) make changes without asking permission from their landlord. This could jeopardise the safe return of your tenancy deposit when you move out. Landlords often take a deposit to ensure the security and upkeep of the property while you're living in it. But, some may be less likely to return the full amount if you make permanent changes to the place while you're there. With the average tenancy deposit currently standing at £1,041[1], we've been working with TV presenter Max McMurdo to identify some of the quickest, easiest and most landlord-friendly tips and tricks you can try to transform your space on a budget.
Max McMurdo's top upcycling tips
Having recently appeared in ITV's £10k Holiday Home, Max is an expert upcycler who revamps old or pre-loved items. His own company, Reestore was begun with the intention of creating beautiful yet sustainable homeware and furniture. And the great news? It's much easier than you'd think. Max says:
"Just because you're renting doesn't mean you can't put your own stamp on a property – it doesn't need to be expensive or time-consuming. Sunny's research shows that we're often unsure about where to start when it comes to doing it ourselves, or that our project might not turn out as expected.

"According to Sunny, of the 69% who have never tried upcycling, 16% worry it wouldn't turn out as they expected. Additionally, a further 14% say they simply don't know how to upcycle. Yet, this is often the beauty of giving upcycling a go, and you can be pleasantly surprised with what you can do."
Whether you're a beginner or a seasoned DIY expert, here are Max's top tips to help you get started…
1. Raid the recycling box
You can easily transform many household items with just a bit of thinking outside the (cardboard?) box. Look at what you have around the house that you're not already using – the kitchen recycling box is a great place to start. It could be upcycling your tin cans into plant pots or painting glass jars with metallic paint and adding tea lights to add colour and light to a room.
2. Mark-free gallery walls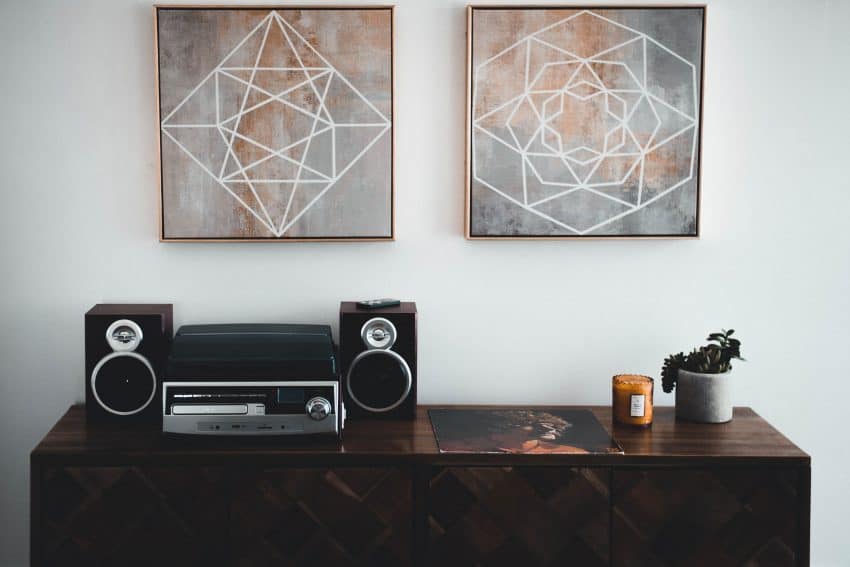 Wall art is a great way to personalise a home. But, nails in walls is a big no-no for most landlords. Adhesive picture hanging strips are a great alternative. You can find them in most DIY and craft stores. Create your own photo frames by using old scrap pieces of wood or pallets. You can buy cheap blank canvases and paint at many high street shops – or frame the things that are important to you to create a gallery wall that doesn't leave a mark. Leaning an old wooden ladder against a wall is a great way to gain height and create useful shelving.
3. Freshen up flower pots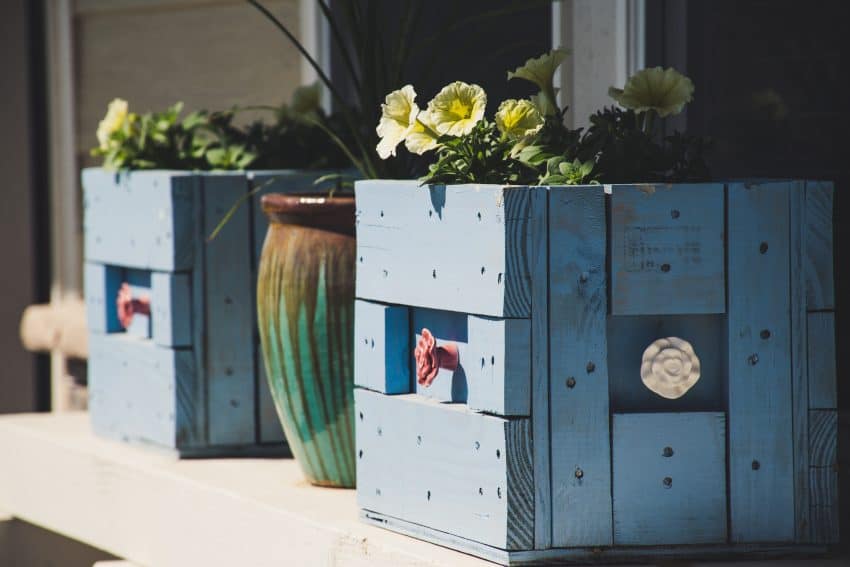 Sunny's research shows the average renter is willing to spend £129.10 on their garden. DIY gardening pots are a great way to brighten up your outside space at a fraction of the price. And the best thing is you can take them with you when you move! Some of my favourite items include sourcing old tyres or wheelbarrows and upcycling them by painting them in bold colours, ready to plant seeds inside. Used metal cans can also be used as flower pots, giving your garden a hint of colour.
4. Put down the paintbrush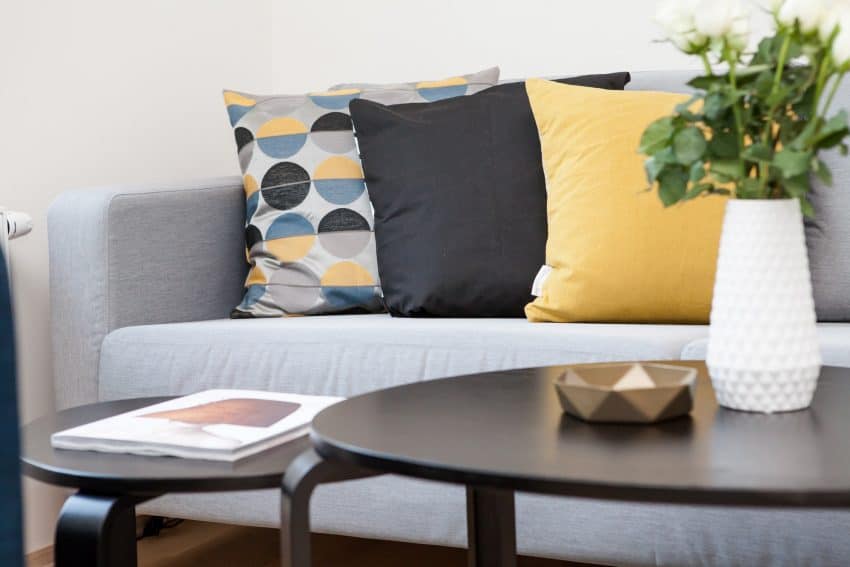 Having a landlord who doesn't allow you to paint your property doesn't mean you can't spruce up your rooms with colour. Opting for colourful art, accessorising with cushions and storing your items away in boldly coloured storage will all help brighten up your place. If you're feeling more adventurous, visit your local haberdashery store for cheaper cuts of fabric. Use these for cushion covers, curtains or even re-upholstering older pieces of furniture.
5. Brighten up your kitchen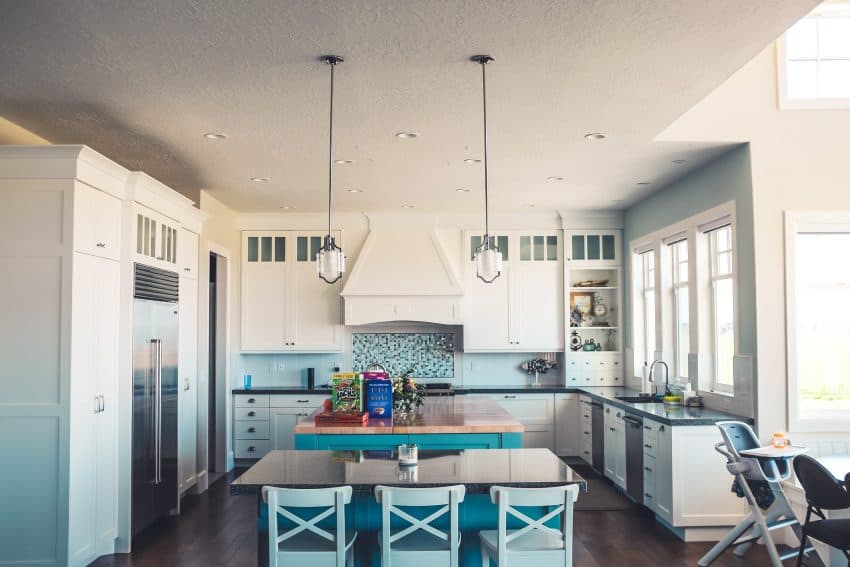 Kitchens are expensive spaces and tend to be fitted, but that doesn't mean you can't personalise them on a budget. Vinyl stickers are a brilliant non-permanent way to update tired old kitchen units. Consider some lino sheets, which can be placed over existing tiles, for some fresh flooring. Decorative accessories such as rugs can help hide any scuffed flooring. Meanwhile, wine glasses make brilliant vases.
Have you ever upcycled? We'd love to hear about your experiences. Tweet or post to us using the hashtag #UpForUpcycling, and follow our partners @HermioneChantal and @Fifimcgeee as they undertake our #UpForUpcycling Challenge!
[1] Figure sourced from the
Tenancy Deposit Scheme
.