Wanting to provide nutritional, tasty meals for your nearest and dearest is important to all of us. Sometimes it's nice to cook your partner a fancy meal or host a dinner party with friends, but is it always necessary to buy the most expensive ingredients? Or are there certain products that taste just as good in the budget version? Here's what the chefs had to say.
Frozen peas
Expensive to come by fresh, one item that you should always have handy in your freezer is a bag of garden peas. Celebrity Michelin starred chef, John Burton-Race says:
'They are the perfect base for a delicious homemade soup, and can also be used to make pea and mint puree – one of my favourite garnishes for lamb.'
The peas are usually frozen a few hours after being picked to make sure most of their nutrients stay locked in. So you aren't compromising any of the goodness of fresh, and they are so simple to add to dishes such as curries, pies and stews. Easy peasy!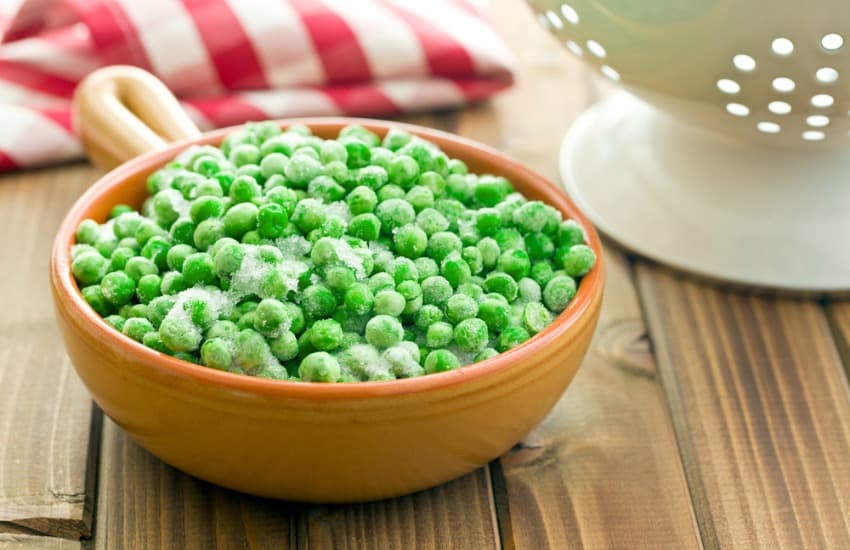 Mushrooms
Mushrooms are a staple ingredient of many different dishes. But does it really matter how much you spend on them? MasterChef winner Tim Anderson thinks not. He recommends using regular button mushrooms which have a taste that is 'really mushroomy, for lack of a better word'. He rates them over fancier fungi, stating 'none of them are as flavourful or as versatile as ordinary button mushrooms.'
Like peas, mushrooms can be used to bulk up lots of dishes. Add them to pasta, pizza and stir frys for an instant boost.
Related: How To Get Beach Body Healthy On A Budget
Pasta
Fresh or dried, pasta is a firm favourite in most households because it can be eaten in so many ways. Dried pasta is versatile and has a long shelf-life so can be found in many a kitchen cupboard. Celebrity Chef and MBE, Jamie Oliver says that fresh pasta is no better than dried pasta, they are just each better suited to different things.
The key is in how you cook it; fast boiling water, plenty of salt and removed once al dente will make any pasta dish taste better. So, don't waste your pennies on the fancy fresh stuff!
Wine
There's a common idea that you should use the most expensive wine you can afford when cooking with it. However, this is a misconception according to senior food editor of Bon Appetit, Chris Morocco.
He believes the choice of wine should all come down to personal preference. Morocco says, 'If you're happy with the way it tastes on its own, chances are you'll be happy with the way your food tastes, too'. So, if your favourite is a £5 bottle of wine, chances are you'll love the way it makes your food taste, too.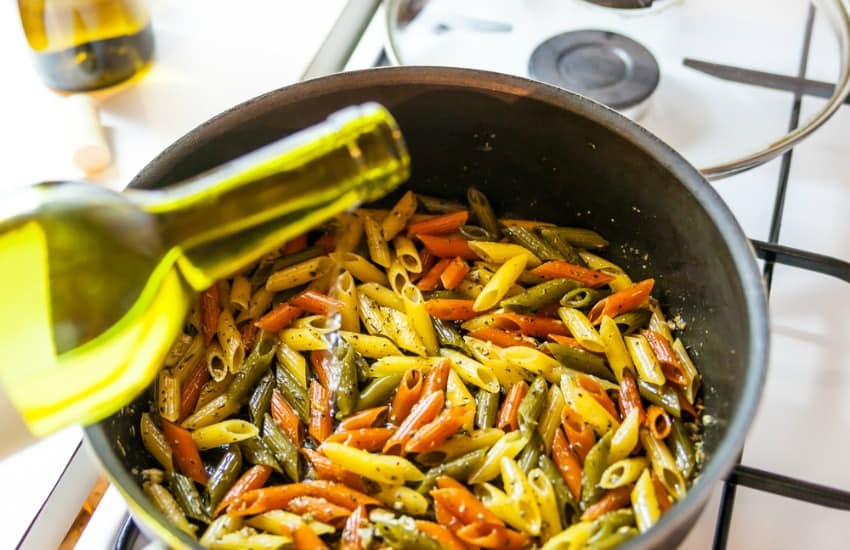 Read more: 5 Affordable Alternatives That Are Better Than The Expensive Version
Meaty ingredients
The thought of cheap meat might sound unappealing, but hear us out. Instead of buying a lower quality item of a certain cut such as chicken breast or sirloin steak, buy a less popular cut instead. Chicken thighs are extremely tasty and contain less saturated fat than breast as well as being considerably cheaper. For beef, a slow cooked brisket will easily feed four people, or a skirt steak is perfect for pies and pasties. Lamb shoulder is a fantastic alternative to leg and just as tasty.
Ask your butcher for some recommendations and you'll go home with plenty of spare change!
Make these savvy swaps to save a few pennies the next time you go shopping for ingredients and enjoy your delicious meals!