As a Mum, there's likely a lot of juggling you now have to deal with. As well as caring for your little ones and perhaps splitting the chores with your partner, you may now be looking for a flexible job that allows you to work from home.
Working from home means you can save on the cost of childcare and earn some much-needed cash. There are many job opportunities out there for those looking for a flexible home-based role. Here, we've taken a look at some of the best and what to consider to make it a success. 
Flexible work from home jobs for Mums
Virtual assistant 

Blogger 

Freelance writer or proofreader 

Online English language tutor 

Mystery shopper 

Graphic designer 

Childcare 

Data entry 

Make and sell crafts 

Dog walking or daycare 
Virtual assistant 
In this thriving digital world, many people run their businesses online and need support when it comes to managing their time and schedules. As a virtual assistant, you'll likely never meet your employer or work in an office but you'll spend your time ensuring their workload is managed effectively. You may be working with a full-time blogger, an entrepreneur who runs their company completely online or even a small start-up business. 
What type of responsibilities does a virtual assistant have? 
Managing social media channels. 

Scheduling meetings in a digital diary. 

Moderating social media platforms – such as Facebook groups. 

Replying to emails on your employer's behalf. 
Blogger 
Already have a blog set up that you've been writing for? Perhaps you're an expert when it comes to cooking or love to talk about fashion and lifestyle? Whatever your focus, invest time into creating engaging content and interacting with people on social media. A strong blog can bring in money over time, as you are paid to write posts about products or services. It may take a while to set up and start to see an income from but it can be a lucrative work from home job. 
What type of things will I do as a blogger?
Write blog posts about things that interest you.

Take supporting photos and edit these to create a professional vibe. 

Work with brands who may pay to advertise their products with you.

Manage a social media account to share your blogs. 
Freelance writer 
Are you a talented wordsmith or perhaps you simply have an eagle eye for grammatical errors and typos? There are lots of opportunities for those looking for a freelance writing or proofreading role. You could be working with a digital marketing agency or a brand directly, creating content for them. Experience in a writing role and examples of your work will help you secure this type of work which you can complete at your leisure. 
Where can I find freelance writing roles? 
Contact marketing agencies directly –

Send examples of your work to them and confirm that you are available for work. 
Join a freelance Facebook group –

You'll find these available to join where you'll hear of freelance opportunities from other people in the industry. 
Look on traditional job sites –

Many of the main job sites now feature listings for freelance writers from businesses who need support in this area. Take a look on Indeed, Reed and Monster for these types of roles. LinkedIn is another place to search for freelance writing roles in its dedicated jobs section. 
Advertise that you're available for this type of work –

Use Facebook, LinkedIn and Twitter to share that you're looking for freelance writing roles. There may be a business on there that spots your post and gets in touch. 
Online English language tutor 
Ever dreamed of teaching English to foreign students? Well, you don't need to pack up everything and move abroad to do this now. You'll find listings for online English teacher roles on job websites, offering hourly rates and flexible working times. It's a job that opens up a whole new world, you'll engage with people from around the globe and can fit your lessons around your schedule at home. 
Will I need a degree to teach English online? 
Many roles do expect you to have a degree but typically it does not have to be in English or teaching. 
Mystery shopper 
Getting paid to go shopping? Sounds like a dream, right? Mystery shopping is a great role you can work around your everyday schedule and it's fun too! You'll be assigned a shop to visit and given instructions on what to ask for and look out for. You'll then write up your review and are then paid for your time. The pay does vary greatly but as you build up a reputation in the industry, you could earn more as time goes on. 
Where can I sign up to work as a mystery shopper? 
It's a good idea to look for a company that is registered with the MSPA (Mystery Shopping Providers Association), this ensures they follow certain standards and ethics in the industry. Here are just a few to look into: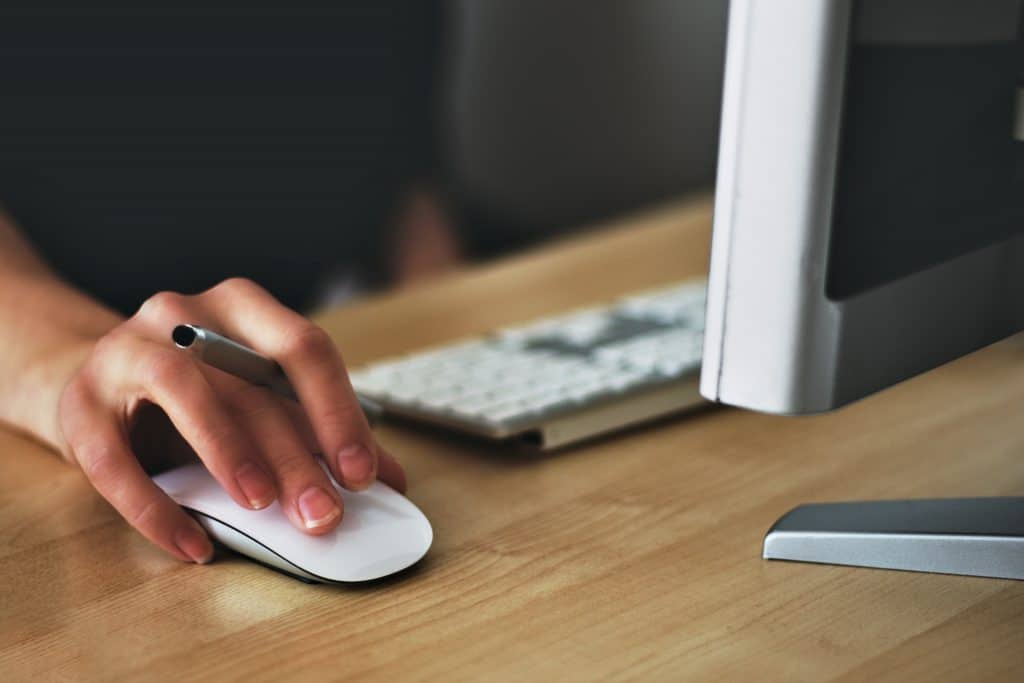 Graphic designer 
Do you know your way around Photoshop and Indesign? Do you have experience creating logos and advertisements? Then you could work full time as a graphic designer from home. As a role, this will work similarly to a freelance writing job, you'll need to pitch yourself to marketing agencies and brands for work but once you have landed a job, you can work around your schedule and at a time that works for you. 
What will I need to be a work at home graphic designer? 
Experience in design work and an up to date portfolio

A quality computer or laptop

The right software – such as Photoshop or Indesign. You can pay monthly for these to spread the cost. 
Childcare 
Working as a childminder is rewarding and fulfilling work and if you can look after children that are close to your own little one's ages, they can make friends too. Whether it's a friend who pays you for caring for their child in the hours between school finishing and when they return from work or if you register as a childminder and look after kids during the day, this is a flexible role that could work for you.
How to become a childminder 
If you wish to create a business out of working as a childminder, you will need to register to work in this role. There is a fee to register and you'll also need to pay to have criminal record checks carried out against you and first aid training. You'll find more information about this process and how to register to become a childminder here. 
Data entry 
Looking for an easy way to make some cash from home? Data entry may not sound like the most exciting job but it can pay well. You can find roles that allow you to work from home and get paid for your time or how much data you manage to input into the system. Look around on the regular job websites for these roles and look for those that allow you to do this type of work remotely. Some may require that you visit the office one or two days a week but if this works with your schedule it could be a very exciting and lucrative job.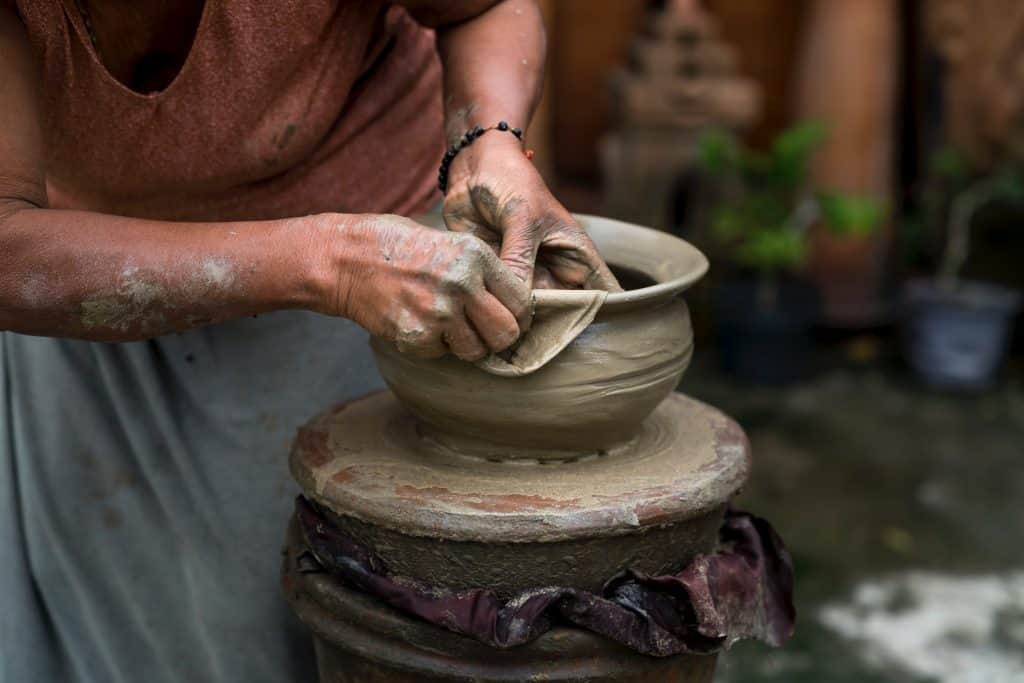 Make and sell crafts 
Do you have a talent for arts and crafts? Whether you can paint like Picasso or create heartwarming, handmade cards or gifts, you could make money from the comfort of your own home. Sites such as Etsy allow you to list the items you create and sell them, with just a small fee to take into consideration. 
What to consider before making and selling crafts 
Will you make any profit?

If you are creating items but not selling them for profit, then this may not be the best move for you. Look into ways of creating quality items for a small initial cost. 
Will you create made to order items or bulk make them beforehand?

You may need to consider investing some time and money into bulk making your crafted items before you list them, this means there is no delay when people buy them and they're ready to go. However, it can be risky if your craft business doesn't take off initially. 
Are you making something people want?

It's a good idea to create something and find out what people think about it. Share it on social media, gift it to family and friends and see what the reaction is. If it's good, this suggests that there could be money to be made. 
How easy is it to get hold of your materials?

Can you pick them up from your local hobby shop or do you need to order online? Factoring this in can make a difference when creating items to sell. 
Dog walking or doggy daycare 
Love dogs? Combine your love for man's best friend and working flexibly with a role as a dog walker or doggy daycare provider. You may need to obtain some training and qualifications, as well as insurance and a criminal record check before you can begin but once these hurdles have been crossed you can begin. 
Dog walking is excellent for your bank balance and your general health, plus, if the kids are off school you can get them involved too when it comes to taking the pups out for their walk. You'll also need to consider marketing yourself around your local area. Dropping off flyers, advertising on Facebook and spreading your message via word of mouth are just a few ways to encourage people to sign up with you. 
What do I need to start dog walking and earning money? 
Get checked –

You'll need to pay for and undergo a criminal record check before you can start walking dogs and being paid for your time. This ensures you don't have any previous convictions when it comes to working with animals.

Consider joining NarpsUK –

This is the dog walking association in the UK and can help give your reputation a boost in your community if you are registered with them. 

Take out business insurance –

You're caring for people's prized pooches, ensure you have insurance in place in case something goes wrong and to prove to your clients that you're a responsible dog walker or carer. Public liability insurance is something else to consider, it means that should a member of the public get injured due to an element of your business you can cover the costs. 
What you'll need to successfully work from home 
Time to research –

Take the ideas above into consideration and find a role you can do from home that suits your needs. 
A quiet space –

Set up a desk somewhere quiet, where you can focus and get your work done. 
Quality equipment and software –

It's worth investing in a decent computer or laptop to ensure you can work efficiently. 
A comfy chair –

If you're going to sit at your desk for a while, ensure you're comfortable! A chair that supports your back and is high enough for your desk is essential. 
Ready to start working from home while still enjoying your role as a Mum? Look into these flexible working options that allow you to be your own boss while still bringing in the cash you need to cover those important everyday expenses. 
Originally posted on 5th September 2019 @ 11:51 am