From a spicy curry to a tangy sweet and sour to an oozing cheesy pizza, we all have a favourite restaurant or takeaway dish. But, eating out as a way to get our fill of our favourites can become a surprisingly expensive treat. Our new research found that the average Brit eats out around three times a month, and spends over £20 on themselves on each occasion. Over the course of a year, this totals about £700 spent on restaurant meals. Add that to the £1000 a year we reportedly spend on takeaways, and you've spent a sizable sum!
A good part of the reason we love eating out and ordering in so much is because it gives us the opportunity to eat dishes we don't think we can make at home. But, recreating your favourites at home isn't as difficult as you might think, and with the right supplies, won't cost the earth, either. Here are 13 essential spices and herbs to stock your store cupboard with so that you make almost any meal!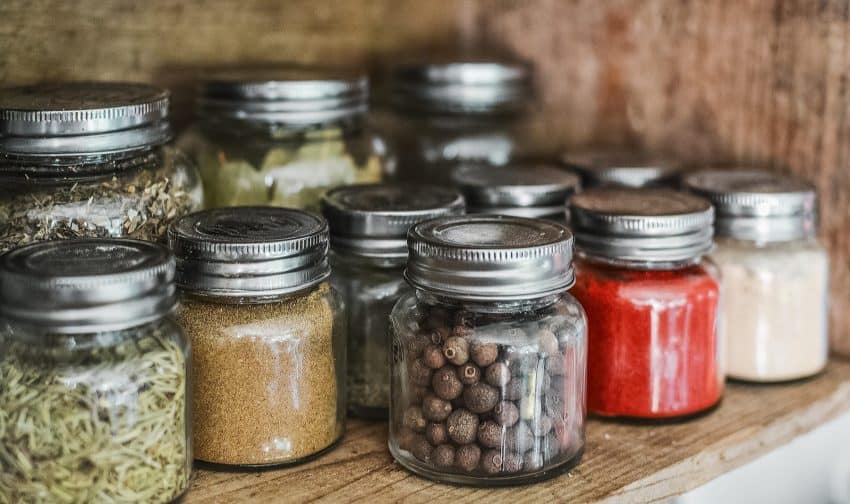 Sea salt and black peppercorns
When it comes to essential spices, it makes sense to start with the basics: salt and pepper! Salt and pepper are extremely versatile spices – you'll find them mentioned in virtually every recipe you come across. Salt and pepper have properties that mean they enhance the flavours in your cooking, but if you use too much they can become overpowering. So, be careful how much you add – unless a salt and pepper flavour is your aim!
Oregano
Oregano is a popular ingredient in Mediterranean dishes. So, if you like Italian food you won't want a jar of dried oregano to be far from hand. This herb has a slightly bitter flavour which goes well with meat, tomatoes and salty cheese that are staples of Italian cuisine. Add a tablespoon to a spaghetti bolognese or sprinkle it on a pizza to give your cooking an authentic flavour.
Chilli powder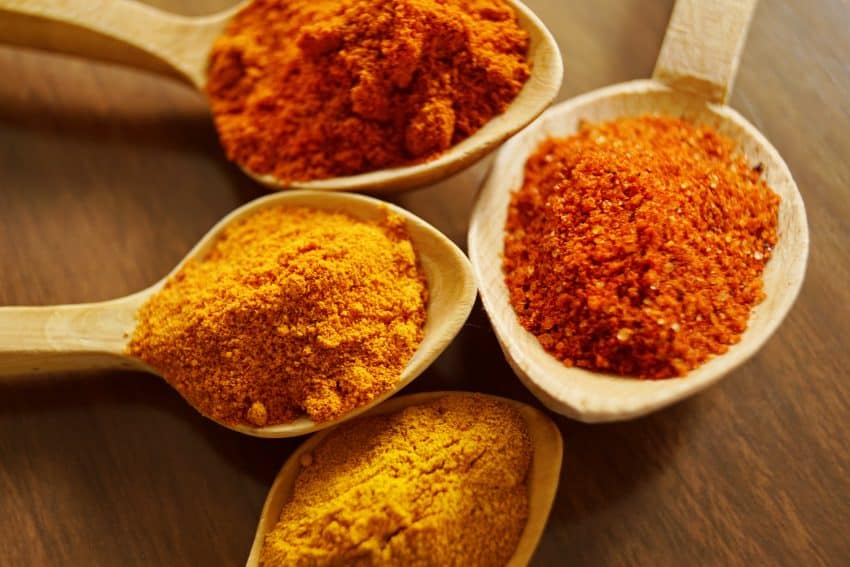 Another potentially hot one, chilli powder is actually a blend of a few essential spices. It uses cayenne pepper as its base, and can also include other peppers, garlic, cumin and even cocoa powder to give you a real punch of flavour whenever you include it! A staple of Mexican dishes, chilli powder can also be added to a curry or Chinese dish. You could even add a teaspoon to a burger mixture to literally spice them up a bit!
Cumin
Cumin in both its forms – seeds and ground – is an essential for your store cupboard. Originating in the Middle East, cumin is often used in Indian and Moroccan and has even become a popular ingredient as far afield as Mexico. It works particularly well with pulses like lentils or beans, which are all common ingredients in these cuisines. Use it in the base of a curry, marinade meat with it and even add a teaspoon to a lentil soup to enjoy its distinctive flavour.
Cloves
This aromatic and flavourful spice comes from the dried flower buds of an Indonesian evergreen tree. It goes excellently with red meat like beef or venison, to  and is often used to flavour a roast ham. As well as savoury dishes, cloves can be used to spice fruit like apples, pears and plums. Its a must-have spice in mulled wine or cider and can add a welcome warmth to a homemade chai tea, too.
Curry powder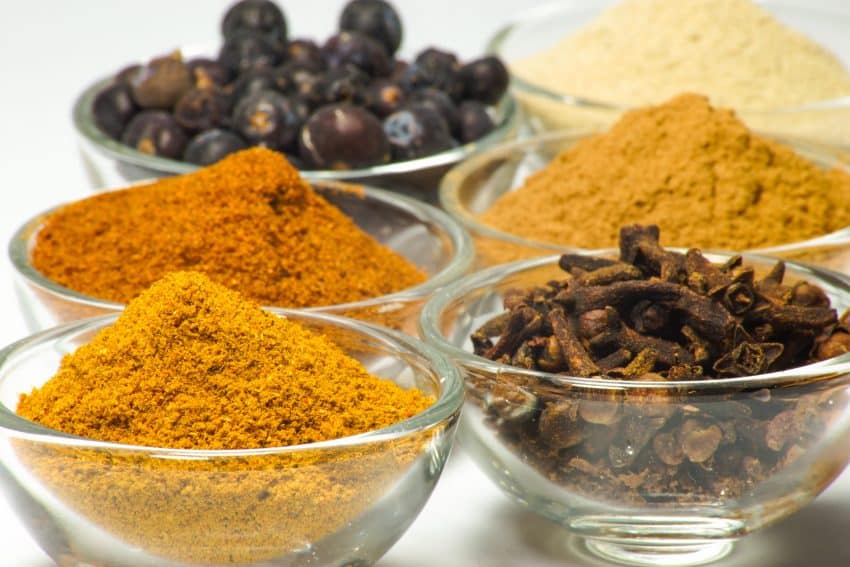 A bit like chilli powder, curry powder is made up of a blend of other essential spices. Curry powder usually contains turmeric, coriander, cumin and fenugreek. But, some blends include cinnamon, ginger and cardamom, too. Use it in anything Indian-inspired, from mulligatawny soup to curried cauliflower and everything in between!
Garlic powder
If you only have one of these essential spices in your cupboard, make it garlic. This distinctly sweet flavoured bulb is thought to originate from Middle Asia, but there are claims that it came from Western China. Either way, its popularity is worldwide. Garlic works in pretty much any cuisine: you'll find it in curries, spaghetti bolognese and also in Chinese and Thai dishes. You can't beat fresh garlic in your cooking, but powder or granules make an excellent substitute.
Paprika
Paprika is a well known and commonly used spice, but do you actually know where it comes from? Made from ground red peppers, paprika can include other kinds of pepper, like chilli or cayenne, to give it a different flavour. Although paprika is now most commonly associated with Spanish and Hungarian dishes, it actually originated in Mexico. With a good palate for flavour, you might be able to work out where your paprika is from by its flavour: Spanish paprika is traditionally much smokier in flavour than its counterparts from Hungary or Mexico. Use it in a goulash or to flavour a Spanish paella.
Cinnamon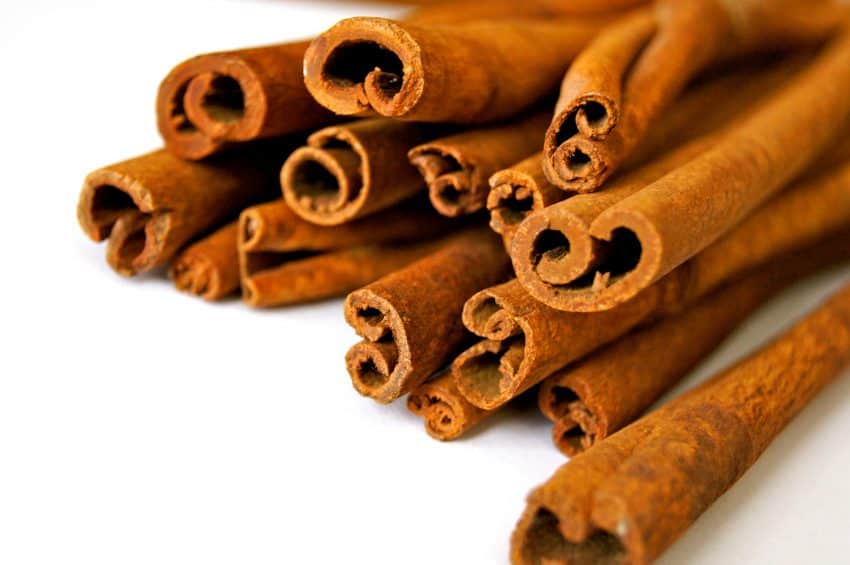 While cinnamon is native to Sri Lanka and so is often found in food from this region, that isn't the end of cinnamon's talents. This versatile spice can be used in savoury dishes, but it comes into its own when you bake with it. Add a teaspoon of ground cinnamon to a banana bread or apple crumble, or why not show off your baking talents by making your own cinnamon buns? In savoury cooking, add a cinnamon stick to a slow-cooked lamb stew to give it an exotic twist!
Ginger
Originating from South-East Asia, ginger has become a popular ingredient worldwide, but particularly in Asian cuisines. You'll find it often in Chinese, Thai and Japanese dishes. Ginger is available fresh as a root, and ground in a jar. But, if you need to substitute one for the other, exercise caution! For example, it might be fine to use ground ginger in a stir fry or curry, but you wouldn't want fresh ginger in a ginger cake! Try using fresh ginger in a pork, chicken or tofu stir fry. Or, add ground ginger to fruity desserts or dark chocolate!
Rosemary and thyme
Rosemary and thyme are a classic herby pairing and are essential spices for your store cupboard. Both herbs come from the Mediterranean, although these days they're grown on both sides of the Atlantic Ocean. These herbs go perfectly with the traditional roast. Use them to make a herb rub for a roast chicken or lamb, or season your roast vegetables.