Whether you're going to a big fireworks display or lighting up a few Catherine Wheels and sparklers in the back garden, one thing you can be sure of is that Bonfire Night will probably be a bit chilly. That's why if you're standing outside for a while, you want to come home to some nice warming food that's going to satisfy stomachs – and not break the bank either.
So, we've come up with three tasty recipes that are easy to make, kind to the wallet and can be largely prepared in advance – guaranteed to make your Bonfire Night go off with a bang!
Firecracker Curry
Don't cook your curry out of a jar – it's much tastier and healthier to make it from scratch. It's really cost-effective, too: a pack of six, good quality chicken thighs costs just £1.79 from one of the well-known discount supermarkets, while a pack of supermarket own-brand microwave rice is only 60p. Ingredients such as onions, garlic, ginger and tinned tomatoes are all cheap, and you might well have some of these spices lurking in the back of your cupboard.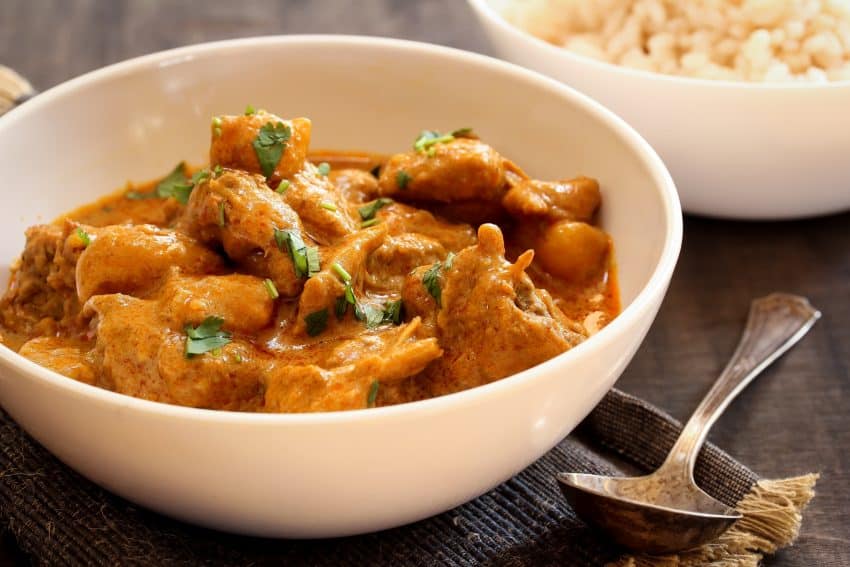 Ingredients and method (Serves 4):
6 chicken thighs
1 large white onion
Fresh coriander
1 bulb of garlic
1 piece of ginger, about 6cm long
2 tins of tomatoes
2 teaspoons ground cumin
1 teaspoon ground coriander
1 teaspoon ground turmeric
2 teaspoons garam masala
1 teaspoon chilli powder (optional!)
1 teaspoon sugar
Salt and pepper
2 packs microwave rice
1 pack ready-made poppadoms
First off you need to make your basic curry sauce. Finely chop your onion and start gently frying it in a large saucepan with some oil – do this for 20 minutes or so until the onion becomes nice and caramelised, adding a small amount of water if needed to stop it catching on the pan. Next, peel your ginger and roughly chop it into small chunks, and peel all the cloves of garlic in the bulb and chop them in half. Add the ginger and garlic to the onions, along with some finely sliced coriander stalks and a bit more water. Allow to simmer for five minutes.
Next, transfer all that to a blender along with the two tins of tomatoes. Whizz it all up, return to the saucepan, bring to a simmer and add the spices, along with a pinch of salt and pepper.  
Now add the chicken. Take off the skin, trimming off any excess fat, and remove the bone as well if you like – although leaving them in will give you more flavour. Leave the lid on and simmer for an hour. If you fancy a vegetarian or vegan option, simply swap the chicken for the chopped vegetables of your choice.
Sprinkle with coriander leaves, and serve with rice, poppadoms and any other sauces or condiments you fancy!
Anything-but-chilly Chilli Con Carne
Chilli Con Carne is always a crowd-pleaser, and the perfect winter-warmer after being outside in the cold. Making it the day before is not only super-organised but really seems to enhance the flavours, meaning all you've got to do is heat it up when you get in from watching the fireworks. It's another meal that can feed a few people for not much cash too: a couple of packs of 5% mince are not only a healthy option but will only set you back about £4 – the rest of the ingredients, like tinned tomatoes, onions and kidney beans, cost next to nothing.

Ingredients and method:
500g 5% fat beef mince
1 white onion
2 cloves garlic
2 tablespoons fresh thyme leaves, chopped
200ml beef stock
2 tins of tomatoes
1 tablespoon tomato puree
2 teaspoons cumin
1 teaspoon chilli powder (optional!)
2 teaspoons paprika
1 cinnamon stick
2 teaspoons oregano
1 teaspoon sugar
Salt and pepper
2 packs microwave rice
Soured cream
Tortilla chips if you fancy some on the side!
To kick things off, brown off your mince in a saucepan, then drain and set aside in a bowl. In the same pan, add some chopped onions and some olive oil and gently fry for around 10 minutes until softened. Then add your chopped garlic and fresh thyme leaves, frying for a further two minutes. Put the mince back in, along with your beef stock, tomato puree and tinned tomatoes. Give it all a good stir, then stir in your spices, sugar and a bit of salt and pepper. Add the lid, bring to the boil, and reduce to a simmer for 45 minutes.
After 45 minutes, add your drained kidney beans and put the lid back on for 10 minutes. Serve, add rice and a dollop of soured cream and you're good to go!
Bonfire Night Burgers
Burgers are another easy, cost-effective classic that can be made in advance, and always go down a treat. They're really easy to make, and a good one to get the kids involved with.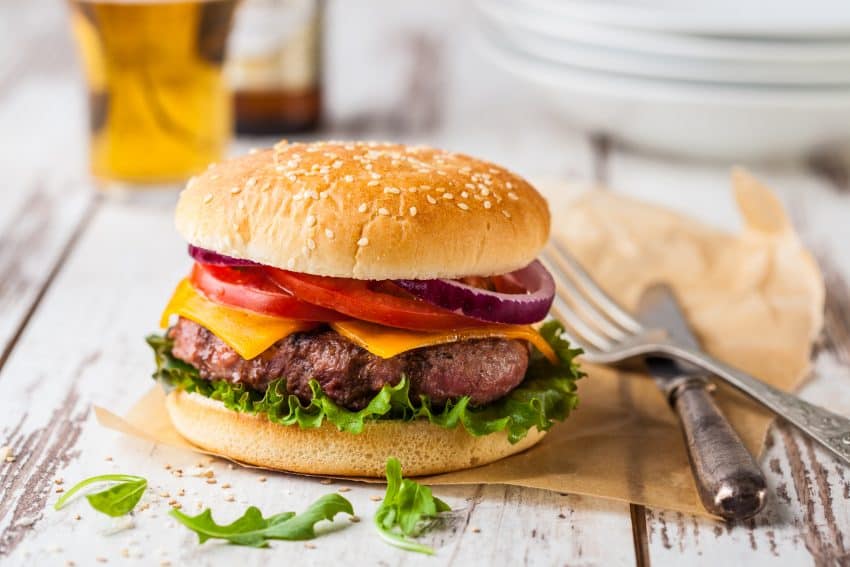 Ingredients and method:
500g beef mince (not 5% fat – go for 10% if you can)
1 onion, chopped finely
1 egg
Half teaspoon of cayenne pepper (optional)
Salt and pepper
Burger buns of your choice (we like brioche or sesame seeded!)
Iceberg lettuce
2 beef tomatoes
Red onion
2 tablespoons tomato ketchup
Half a teaspoon of Worcester Sauce
2 tablespoons English mustard
2 tablespoons Mayonnaise
Handful of chopped cornichons or gherkins
First, get your mince in a bowl – don't go for 5% fat or the burgers will end up being too dry. Add the chopped onion, egg and a good pinch of salt and pepper, and mix it all up. Mould them into patty shapes, put them on a plate, cover with cling film and pop them in the fridge until you're ready to cook them.
Meanwhile, it's time to prep your fillings. Tear off some lettuce leaves, cut some beef tomato and red onion slices and set aside on some plates. Now, make your burger sauce by mixing the ketchup, mustard, mayo and Worcester Sauce in a bowl, along with the cornichons or gherkins.
To cook the burgers, set your grill to a medium-to-high heat and cook them for between 7-10 minutes per side, depending on their thickness and how you like them served. Lay all the ingredients out on the table and let people create their own burgers – and feel free to serve with some oven chips if you want to cheat!