With budget balancing as important as ever, luxury expenses like holidays can become a last minute decision, paid for by money squirreled away or unexpectedly left over from another expense. When this is the case, you wouldn't be blamed for thinking that a staycation would give you the most bang for your buck, but is this always true? Last year, we discovered 10 destinations you can visit for a weekend more cheaply than a weekend in London. This year, we're at it again! We've found another nine last minute city breaks that come in cheaper overall than spending a weekend sightseeing in our own capital city. Where will you go?
Last minute city breaks: The rules
To make this a fair list, we had to set some rules. Last year, our list was inspired by the story of a young man who'd found it cheaper to fly from Newcastle to London via Spain than travel by train. We looked at all sorts of places you could fly to for the cost of a standard return train ticket from Newcastle to London. So that's what we've done this year, too, and there are plenty of European cities to visit more cheaply than a train ticket!
Prices have gone up a smidge since last year, with an Anytime Return now costing £306 per person. Accommodation, though, has stayed about the same, with the average night in a London hotel costing £128 per room. For a weekend, we've allowed a total travel and accommodation budget of £434 per person. Now, onto the good stuff. Which of these last minute city breaks will you pick?
Kiev, Ukraine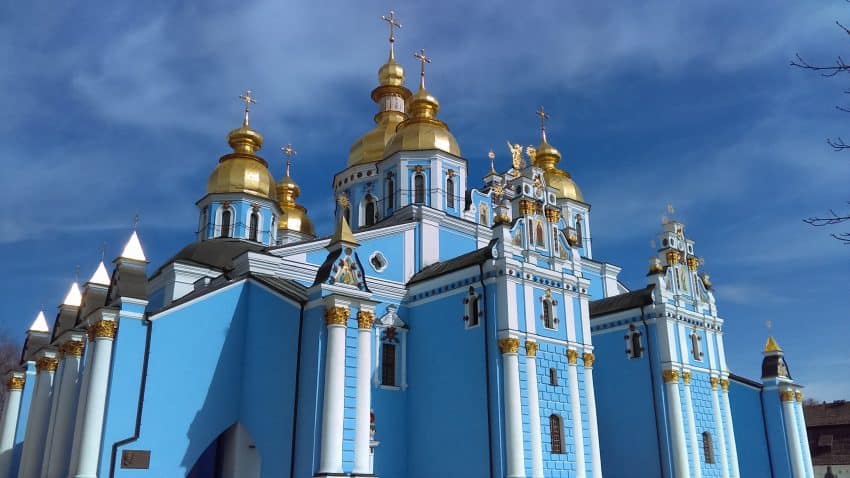 The capital of Ukraine, Kiev is £186 per person and just over 3 hours on a plane from the UK. A good, central hotel can set you back as little as £70 per room, per night, making Kiev a fantastic bargain for a city break!
As well as being relatively cheap to get to, Kiev is great value for money once you're there. A meal for two in a mid-range restaurant will set you back about £15, and you can eat much more inexpensively if you prefer. Attractions around the city are good value for money, too. Ukraine, as a former Soviet country, has a lot of history and architecture to explore. Many buildings are free to visit, including the Art Nouveau Gorodetsky House, or "House with Chimaeras". Of the ticketed attractions, St Sophia's Cathedral is a can't miss, and with an adult ticket costing about £1.50, why would you?
If you have spending money to spare, there's also a range of day trips you can go on from Kiev out into the surrounding country. Although the history may be unsettling for some, regular tours of the Chernobyl disaster site run from the city centre. Or, for a more romantic excursion, why not take a tour of the famous Tunnel of Love? This three mile stretch of railway is surrounded by green arches and has become known as a favourite spot for a romantic stroll.
Dublin, Ireland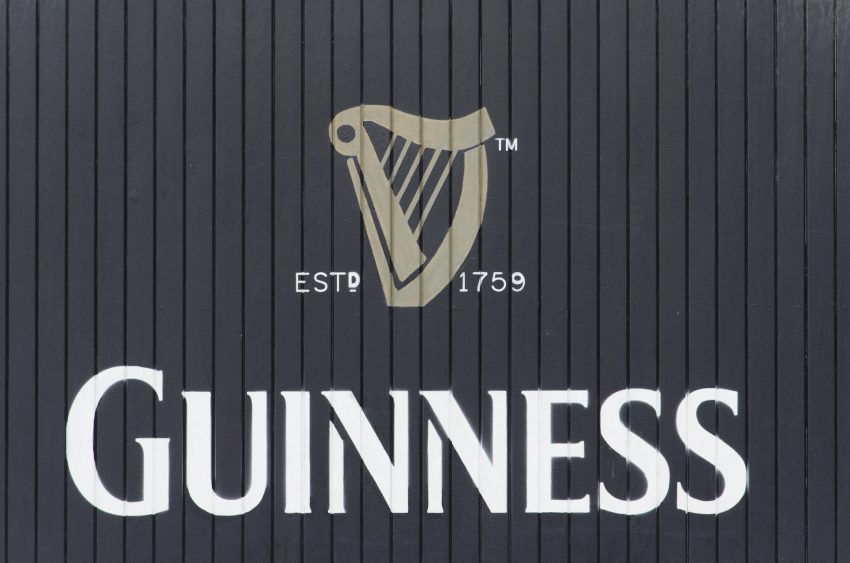 It may not seem exotically far away, but Dublin has an enormous amount of charm. With flights priced from just £87 per person, it's cheaper to get to than many UK Mainland destinations! As the commercial centre of Ireland, accommodation in Dublin costs roughly the same as a hotel in London. Set aside around £250 for a two-night stay in a city centre hotel.
Now you've arrived, expect your costs to be roughly the same as at home. You can eat relatively inexpensively if you pick well, but picking up refreshments on your travels will set you back about a pound for a bottle of water, or £2.50 for a coffee.
The thing Dublin is probably most famous for is its breweries and distilleries. A tour of the Guinness brewery will set you back about £15, while a ticket to wander round the Old Jameson distillery starts at £18 or so. If a tour and a tipple isn't your scene, though, don't worry! There's plenty more to see. The National Museum of Ireland is a fantastic free museum documenting Irish history. Among their notable exhibits is a collection of "bog men" – bodies found and recovered from bogs all over Ireland that have been exceptionally well preserved. A short tram ride away, you can also take a guided tour the abandoned Kilmainham Gaol, which housed prisoners during a particularly difficult time in Irish history: the Anglo-Irish war. A must-see for politics enthusiasts and history buffs.
Valencia, Spain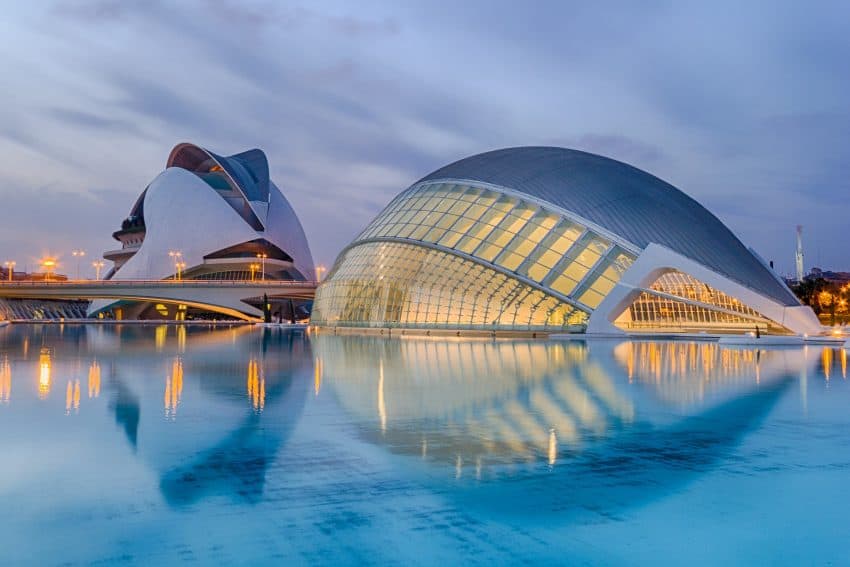 As far as last minute city breaks go, you can't beat a bit of almost guaranteed sunshine. That's what Valencia, on the south-eastern coast of Spain has to offer during the summer. Return flights will set you back about £185 per person and with a good, central hotel coming in at around £250 for two nights, it's a great alternative to a pricey train ticket to somewhere in the UK!
Eating out and picking up refreshments are better value for money than you might expect. A meal in a mid-range restaurant will cost you about £25-30. You can easily pick up water to keep you hydrated in the sunshine for less than a pound.
As a coastal port city, Valencia is home to a number of beaches so you could wile away your days on the sand if you like. However, there's plenty of culture to absorb as well. Take in the majestic La Lonja de la Seda, a UNESCO heritage site and masterpiece of the Gothic architecture that Spain is famous for. Or, if old buildings aren't for you, try the ultra-modern City of the Arts and Sciences. These futuristic buildings are home to a planetarium, IMAX cinema, and L'Umbracle, a spectacular collection of plant species native to Valencia.
Budapest, Hungary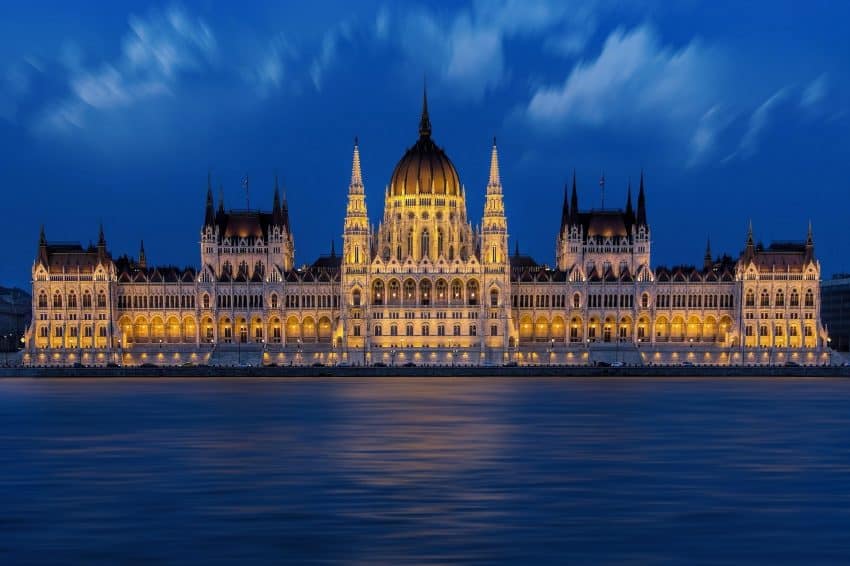 Budapest is another great choice for a last minute city break abroad. Flights will usually cost around £150 per person, while two nights in a city centre hotel will leave you with a bill for just short of £300 per room. However, while the city's at the higher end of our budget, it's extremely good value once you're there. Cost of living is almost half that of the UK, meaning you can pick up dinner in a restaurant for about £25, or a coffee on the go for £1.15!
Budapest, like many cities in Europe, is a historical hub, and you barely need to know where to look. Explore the Gothic Revival Parliament building and Heroes Square and, if of interest, even visit the "House of Terror". This museum documents the successive Fascist and Communist regimes that ruled Hungary during the 20th century. The history is unsettling for some, so do proceed with caution here!
Saint Petersburg, Russia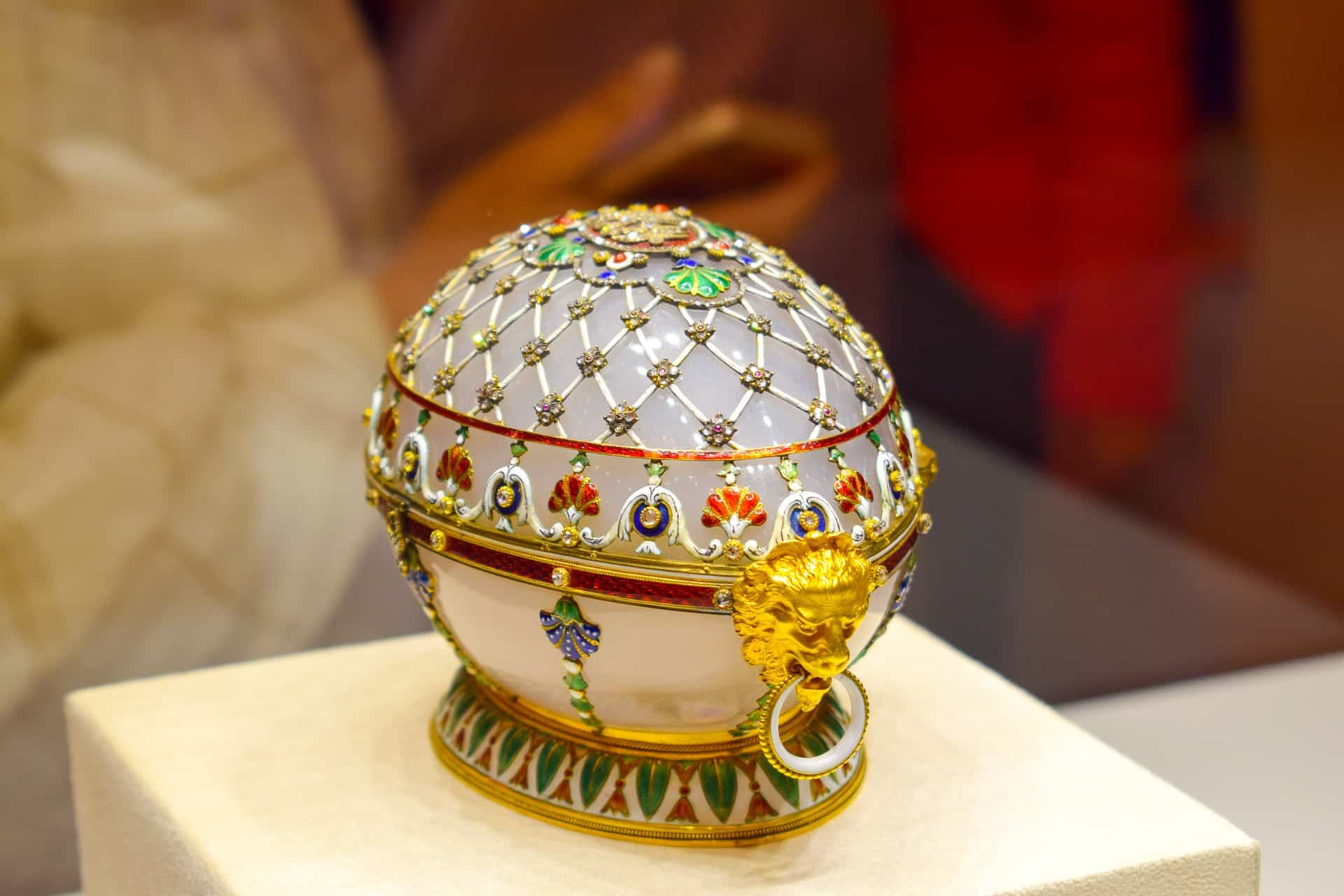 Thanks to the 2018 World Cup, there's something of a spotlight on St Petersburg at the moment. Despite this, though, it's still excellent value to visit. Plus, its among the destinations furthest from the UK you can reach on our budget so it feels a bit more exotic! That said, it's not the cheapest city to visit. Return flights, including a layover in Amsterdam cost upwards of £241 per person. If you're happy to stay outside the city centre, hotels can be cheap as chips at under £100 per room for two nights. To be in the thick of it, though, you'll need to set aside double, if not a bit more. This would take you over our budget, but if your own budget can stretch then it's probably worth it.
Of things to see and do, the State Hermitage is among the best attractions in St Petersburg. The collection is so vast that only a fraction of the three million items are on display. A visit will take you round all sorts of exhibitions, from collections ancient relics to the private rooms of Empress Maria Alexandrovna in the Winter Palace. You may even spy a Faberge egg – the Rothschild Egg is on display in the Hermitage.
If seeing the Rothschild Egg tickles your Faberge fancy, though, then a trip to the Faberge museum in St Petersburg may well be in store. This museum is home to a number of the original Imperial Eggs, which were commissioned each year by the Russian Tsar as Easter gifts for his wife and mother. When the royal residences were sacked during the Russian revolution, many of the eggs were stolen and sold, but 9 have been recovered and are preserved here (you can find a further 10 in the Kremlin in Moscow).
Venice, Italy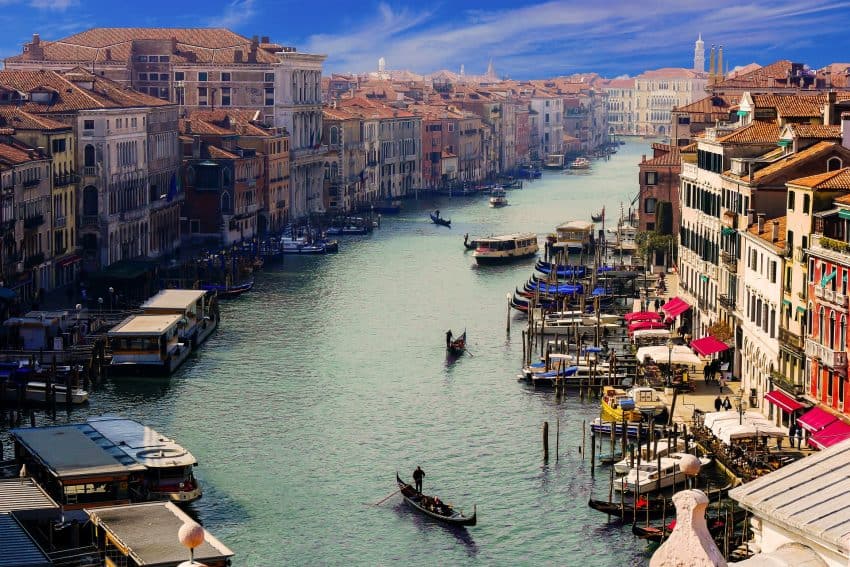 Another city at the more expensive end of our budget, but a must-visit (because it's sinking, apparently) is Venice in northern Italy. Like St. Petersburg, a central hotel can be quite pricy – the cheapest we found was £200 for two nights – but much better value can be had if you stay a little outside the city centre. Flights, meanwhile, will cost you £218 per person.
We barely need to say anything about what to do while weekending in Venice. The Piazza San Marco and Saint Mark's Basilica are essential sightseeing, followed by a stroll along the Canale Grande. The buildings lining the canal date back as far as the 13th century, so we recommend picking a section to walk along rather than tackle the whole distance! Another essential visit in Venice is the Ponte di Rialto, the most famous bridge spanning the Canale Grande. You can also take a gondola ride from the bridge, but beware, it can be pricey! If this is an important part of the trip for you, then it may be more cost effective to take a ride along quieter, "back alley" canals instead.
Palma de Mallorca, Majorca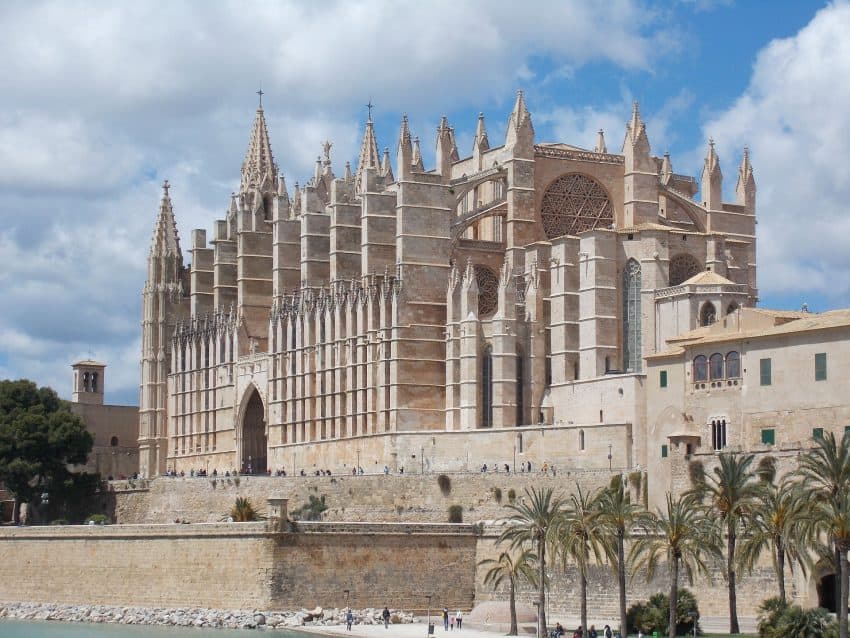 A stalwart of British holiday making, Majorca simply had to be on this list! Flights to Palma, the capital of Majorca, come in around £120, even last minute and even during high season. Hotels, however, are another matter entirely. Staying in a city centre location is extremely expensive during the summer months, but you can still book an apartment or AirBnB at a much more reasonable price – around £150 per night.
Palma itself, despite being a port city, isn't terribly beachy, but fear not. There are plenty of beaches just a short distance from the city centre if lazing around on the sand is your priortiy for a weekend away! Beach Baixa and Playa de Palma are both a short drive or bus ride from Palma, and when you need to retreat into the shade, you're very close to the Palma Aquarium!
In the city itself, you'll find historic landmarks like the Santa Maria cathedral and the adjacent Almudaina fortress. To the west of the city, the medieval Bellver Castle dominates the hilltops and provides excellent views over Palma. The hop on, hop off bus tour of Palma offers an excellent way to get up to Bellver Castle if of interest, as it's a walk not for the faint hearted!
Geneva, Switzerland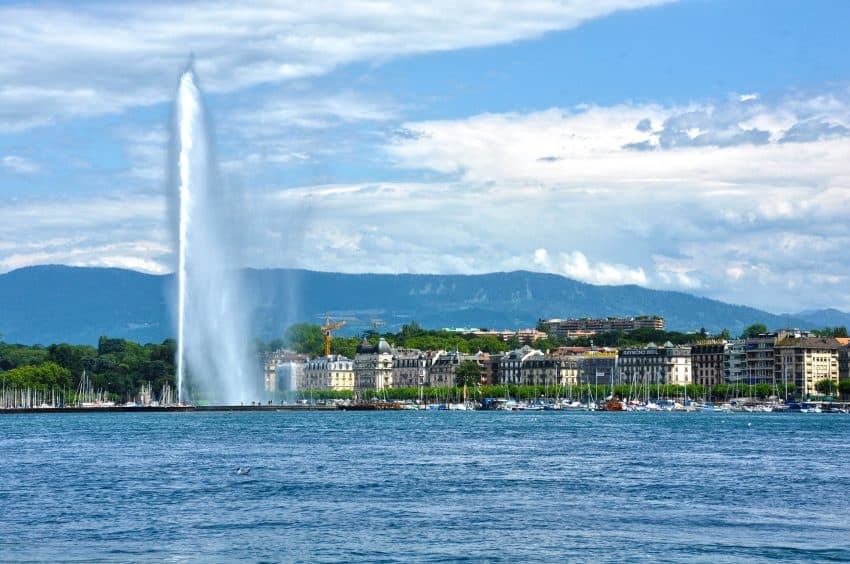 Nestled into the French border with Switzerland, Geneva is a gem of a city to visit. Switzerland is often thought of as an expensive destination – after all, general living costs are considerably higher than here in the UK! But, staying in Geneva can certainly be done on a shoestring. Flights will set you back £136, while a 4-star, city centre hotel can cost as little as £220 per room for two nights – just £55 per night each if two of you are sharing! There are less bargains to be had once you're out and about, though. Expect to pay upwards of £2 for a bottle of water, and around £80 for a meal for two!
The star attraction of Geneva is of course the lake. Boats from the quay at Geneve-Mt-Blanc can transport you to a number of places on the shores of the lake. Keep it local on a shuttle to the other side of the city, or splash out on a cruise to Lausanne. When you're back on land, be sure to wander the 19th century promenade, which was built around the shore and is designed to amplify the beauty of the lake.
Geneva Cathedral is also well worth a visit. Don't be fooled by the Neoclassical facade – as you get deeper into the building you'll find architecture that dates back to the 12th century and the cathedral was built on top of much older buildings, including a 4th century basilica. It was also the home church of John Calvin in the 16th century – his personal chair is still there, preserved, to this day. Don't miss the chance to go up the towers either – the views of the Alps, Jura and Geneva against its lake are breathtaking.
Berlin, Germany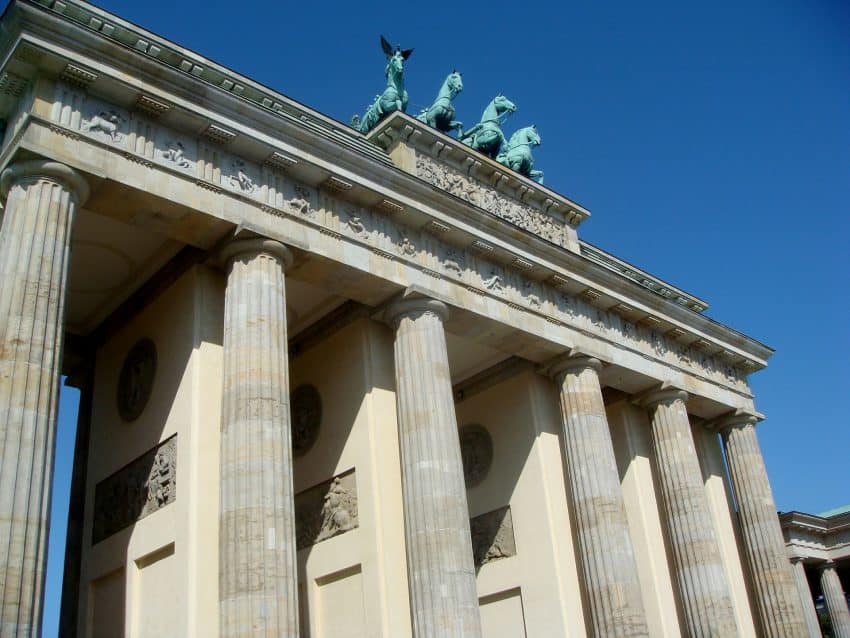 We at Good Vibes love Berlin, as our readers well know! It's a fantastic city to visit when you're on a budget and is full of fascinating, and at times, disturbing history. There are monuments almost everywhere you turn, and walking tours offer an excellent value means of seeing the best of the city. Main attractions inclue the Neue Museum, the Berlin Wall memorial and the Pergamon museum. The latter is one of Germany's most visited museums, and houses incredible reconstructions of archaeological excavations. Notable exhibits include the Pergamon Alter, for which the museum was named, and the Ishtar Gate and Processional Way from Bablyon. That's a lot of wow moments for your 12 euro ticket.
Flights here will set you back about £183 per person. Unlike other capital cities, though, you can snag some amazing deals on accommodation and book a city centre hotel for under £200 per room!
Sources:
Standard Any Time Return from Newcastle to London, sourced on thetrainline.com on 22nd June 2018
Hotel costs based on staying from 27th – 29th July 2018, sourced from hotels.com on 22nd June 2018
Flight information sourced from kayak.co.uk on 22nd June 2018