What do we love about summer? Holidays! Taking a break from work and your daily routine is not only a lot of fun, but it also helps minimise stress. Something we all need!
If you're watching the pennies it can be hard to even think about splurging on a holiday. The good news is there are plenty of great staycations and microadventures you can do on a shoe string.
But if you're really keen to get a bit further afield or visit a place you've always been interested in consider saving or budgeting for a city break. They get you far enough away from your everyday but can be more affordable than longer trips abroad.
The key to a successful and wallet-friendly city break is planning. Book in advance to get better deals, consider all your possible expenses to avoid getting caught out last minute and do your research.
The Good Vibes team recently tested a trip to Berlin on a budget, so here are our top tips!
Berlin on a budget: getting there and getting around
There are daily flights from the UK to Berlin and the price will vary based on the airline you choose, the time of travel and airports you fly in and out of. Spring is a great time to check out Berlin as flight prices are generally cheaper than the summer. Check out our post on how to get the best deal with budget airlines. Typically EasyJet and Ryan Air fly into Berlin's Schoenfeld airport which is further out than Tiegel, but still accessible by public transport. Make sure you factor in airport transfers to your budget!
Once you are there, getting around is easy. Berlin has an excellent public transport system consisting of the U-Bahn (like the underground) and the S-Bahn (trams and buses). If you are planning to take more than two trips a day, save money by purchasing a day pass for 7 euro. Better yet, if there are more than three of you (and up to five) save some cash with a group ticket for 17 euro a day.
If you want to save your holiday euros to spend elsewhere – walk. Berlin is a beautiful and diverse city with plenty to see and fascinating architecture on every corner. So walking is a great option and a good way to stay fit too. Keep in mind berlin is a big city, geographically it is nine times the size of Paris! So allow yourself enough travel time and strap on your comfy, sensible shoes. We averaged about 10KM a day during our trip…which helped us feel less guilty about all the Curry Wvurst!
What to do?
Berlin is a city steeped in history and culture, so much so, that you'll never fit it all in during a weekend trip. So here are our top tips for how to get the most out of the city.
Kick it off with a tour
If you're into history, Berlin is the city for you. We thought the best way to learn was from an expert and went on a Berlin walking tour. You will fill up half your day, learn a great deal, get some exercise, get your bearings for the city and also get some tips from tour guides on local hotspots. Plus, at 14 euro per person, it's a great way to see a lot of Berlin on a budget. We did the 'general' tour but if you have a particular interest in World War II or the Cold War there are dedicated tours on these topics too. It's worth having a look around as there are also some free (although a tip is expected) tours available too.
If walking isn't your thing, then there are number of other options. Consider a cycling tour – there are many cycling lanes throughout the city which will put even nervous cyclists at ease. However, they do cost a bit more, coming in around 24 euro or more. Finally, if you just want to sit back and relax (as you should on holiday), enjoy a city tour from the comfort of a river Spree cruise. These tours are about 14 euro a person, so another great value way to see Berlin on a budget.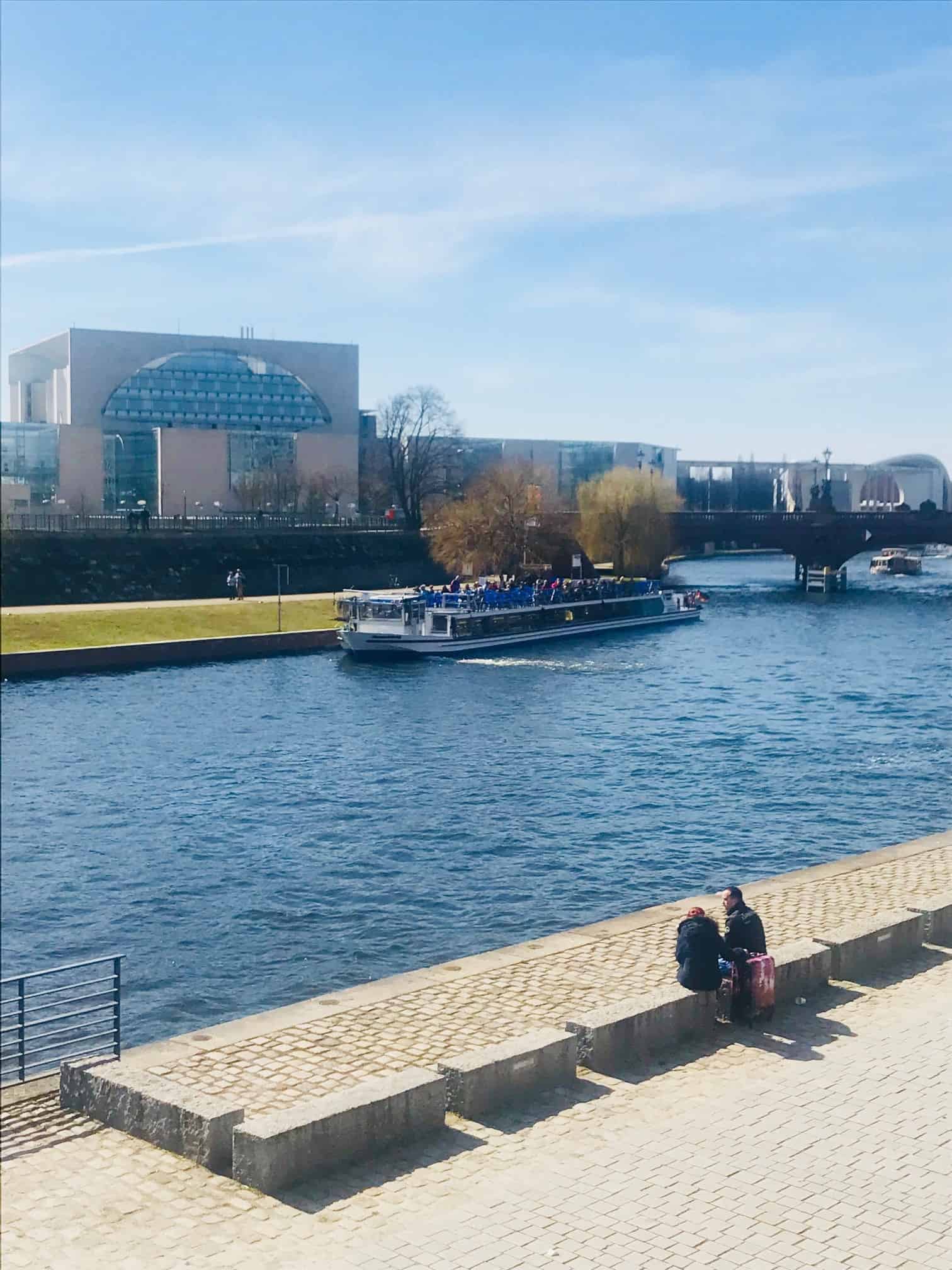 Culture vultures
With about 180 museums and art galleries in total even the keenest of cultural enthusiasts will struggle to fit it all in. We recommend visiting the UNESCO Heritage site and beautiful 'Museum Island' where five of Berlin's top museums are all grouped together. For 29 euros you can visit 30 museums and exhibitions over three consecutive days – perfect for a mini-break! That includes all five on Museum Island and more. That's just less than a euro a museum!
For the history buff, there are monuments and historical sites to see at every turn. Some of our free and not-to-be-missed monuments, memorials and ultimately works of art include:
Holocaust memorial
Brandenburg Gate
The Bebelplatz or 'Sunken library'
Berlin Wall monuments (there are several)
Neue Wache

While the history can be disturbing and upsetting to some, if you are interested, there is free museum called the Topography of Terror that chronicles Germany's darkest period in history – the Third Reich.
If Cold War history is of more interest than a visit to Check-Point Charlie is worth the trip as a starter. For more, free Cold war History, head over to Bernauer Strasse. Across 1.4KM of the former border strip, the memorial contains the last piece of Berlin Wall with old GDR watch towers and a free museum called the Documentation Centre. For no cost at all, you can really experience history and what divided Berlin was like from 1961-1989.
Expert tip
Visit the wall memorial on a Sunday and walk along Berneauer Strasse until you reach Mauer Park. On Sundays there is street food aplenty, free music and a fab flea market where you can bargain for a unique Berlin souvenir. Once upon a time, the park was no-man's land between East and West Berlin. Now, it's a space of celebration, where locals and tourists alike gather to take in a bit of Sunday sun and enjoy some good food and green space.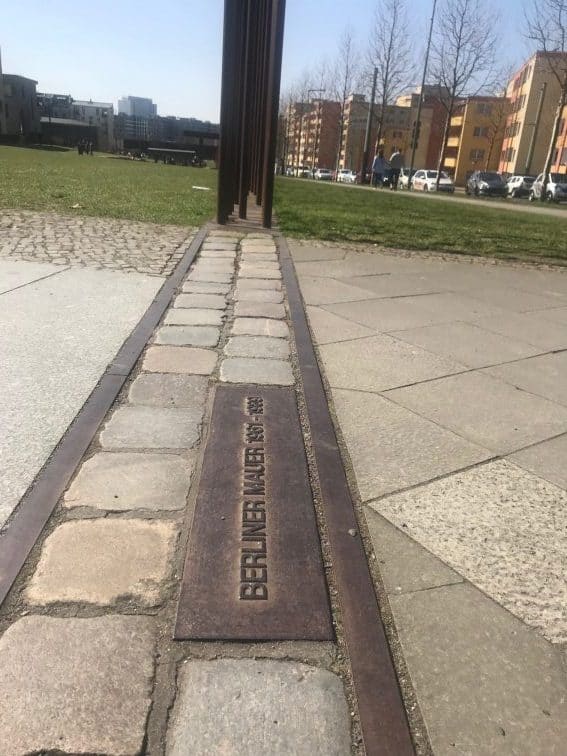 Eating and drinking
No holiday would be complete without sampling the delights of local cuisine. Here are our favourites when in Berlin on a budget:
Curry Wurst & chips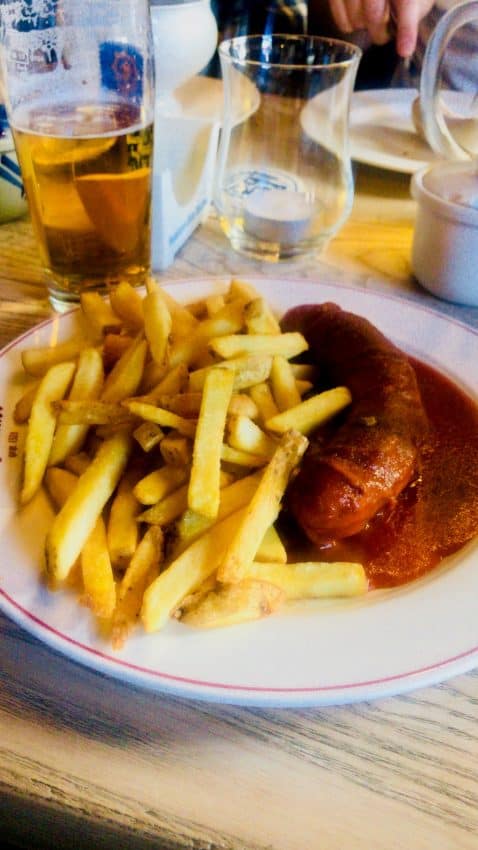 A classic Berliner dish that is cheap and cheerful and will keep you full. We liked the one from world-famous Curry 36 though they can be found just about anywhere in the city. While there was a queue, a filling meal for under a fiver felt worth the wait.
Pint & Pretzel

Café am Neuen See in Berlin's 'central park', better known as the Tiergarten, is the ideal spot to sit back and relax. Although this Biergarten it is busy, the lakeside views and a bit of social buzz are just the ticket after a day's exploring. Due to popularity and the scenic location, prices are a bit higher. But, you can get a giant pretzel and a pint for about 8 euro. There is also non-alcoholic beer, tea, coffee and soft drinks if you don't drink.
Apple Strudel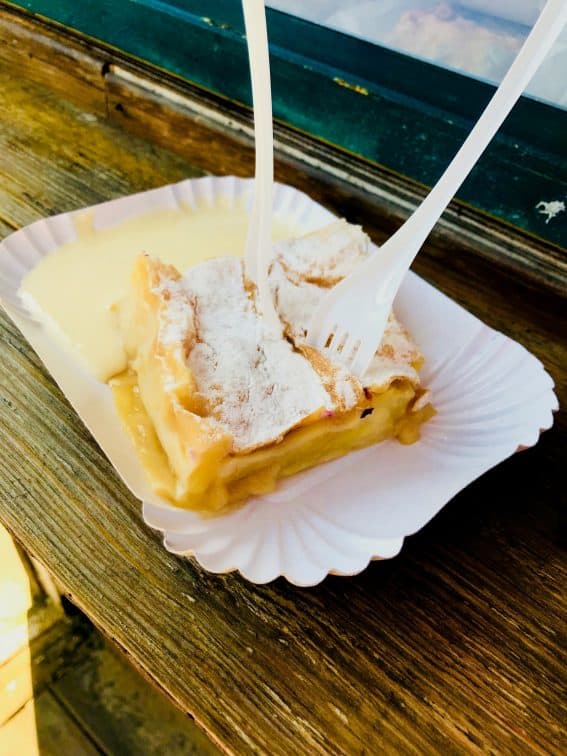 Satisfy your sweet tooth with this classic German dessert. The Flaky pastry, sweet apple and vanilla custard combo is an absolute winner. We liked the very generous portion for 4 euros at Mauer Park, but you won't be hard pressed to find strudel in other locations around Berlin.
Looking for more holiday inspiration? Check out these 10 destinations you can visit more cheaply than a weekend in London!