With so much excitement surrounding Christmas and lots of people to buy for, it's easy to get carried away. Christmas is a time to celebrate with loved ones, but it can also be stressful if money is tight. However, taking care of your finances doesn't mean you won't be able to give Christmas presents that your loved ones will cherish this year. Crafting gifts are a great way to save money and also give a present from the heart.
From homemade earrings to fabulous knitted creations and delicious sweet treats there are countless things you can make yourself at home. Even if you're not particularly creative, there are all kinds  of cheap DIY Christmas gifts that are easy to pull together but still look expensive. Here are some great DIY Christmas gift ideas that are perfect for families, friends, kids and coworkers.
Spice mixes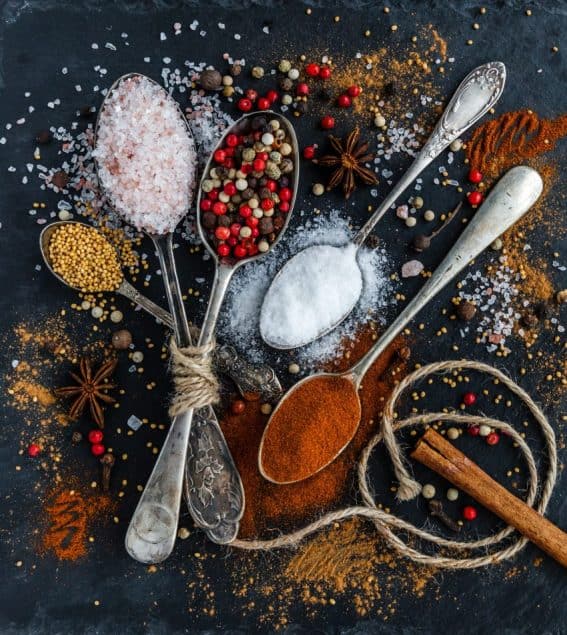 You will need:
Your spices of choice

A small glass jar or tin

Label and pens for decorating
If you want to put together the ultimate gift for a real foodie, blend together spices of their favourite flavours. This gift is perfect for someone who loves to cook and best of all, it's a cheap Christmas gift you can make at home. Each spice mix can be easily personalised and adapted to feature the flavours they enjoy. You can buy spices in bulk online or for a low price in your local supermarket. Here are some spice mixes you can create at home to gift to friends and family this Christmas.
Spicy mixes
If the recipient is a lover of spicy marinades and rubs for meat, a Cajun spice blend is a great choice. To make this, you'll need to mix:
Cumin

Coriander

Paprika

Oregano

Pepper and salt
For a spicier, chilli flavoured mix, throw together:
Cumin

Chilli powder

Coriander

Paprika

Cayenne pepper

Garlic and onion powder
Taste of summer
For sweeter BBQ flavours, perfect for cooking with meats, mix:
Brown sugar

Paprika

Black pepper

Garlic powder

Onion powder

Salt and cayenne pepper  
Mediterranean tastes
An Italian style seasoning blend can also be created with:
Dried basil

Oregano

Thyme

Rosemary

Onion and garlic powder
Takeaway inspired
To blend the sweet flavours from traditional Indian cuisine mix:
Dried mustard

Cumin

Turmeric

Coriander
To add a bit of a kick to this mix, throw in cardamon, cinnamon and cayenne pepper, which is great for curry.
Once you've mixed all of the dried spices together you can start to decorate your tins or jars.
Use ribbon, washi tape and coloured pens to design a personalised label for each of your spices. It's a good idea to write all the ingredients on a sticky label for the back of the jar for future reference. You could also suggest what meals they can use the seasonings for.

Christmas biscuits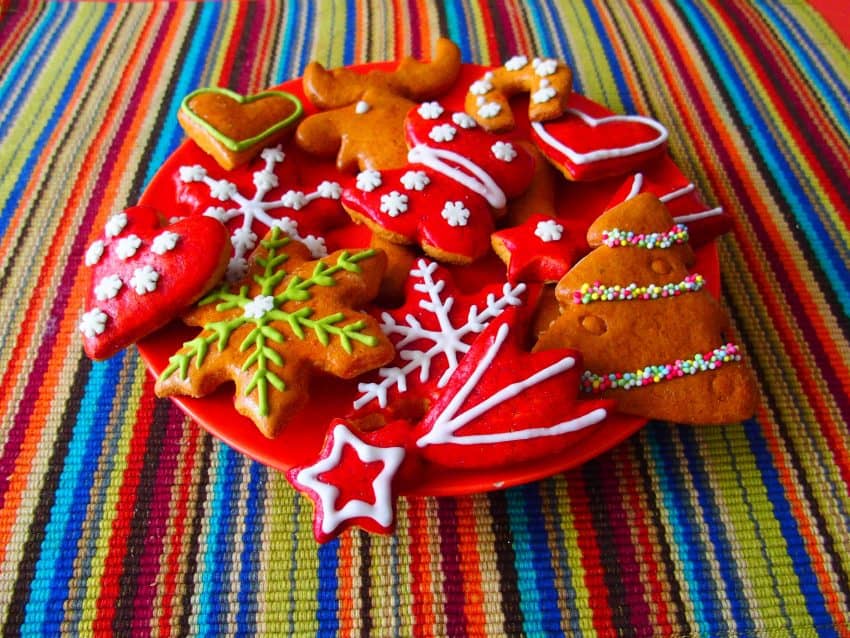 You will need:
Gingerbread biscuits – homemade or shop bought

Green, red and white icing – homemade or shop bought

Piping bag

Sprinkles for decorating
Christmas biscuits and gingerbread are great as a treat for yourself but are also nice and cheap DIY Christmas gifts for kids and adults alike. Not only are they cost effective, but they're fun to make too, as baking and icing is an activity the whole family can get involved in. Even if you don't want to make the gingerbread yourself, you can still have fun adding a special touch to supermarket variations.     
The beauty of decorating your own sweet treats is that you have the freedom to be as creative as you like. You could dust the biscuits in sprinkles, create a simple snowflake pattern with white icing, fill the biscuit in a solid Christmas red colour or melt chocolate for a richer flavour.
Tassel earrings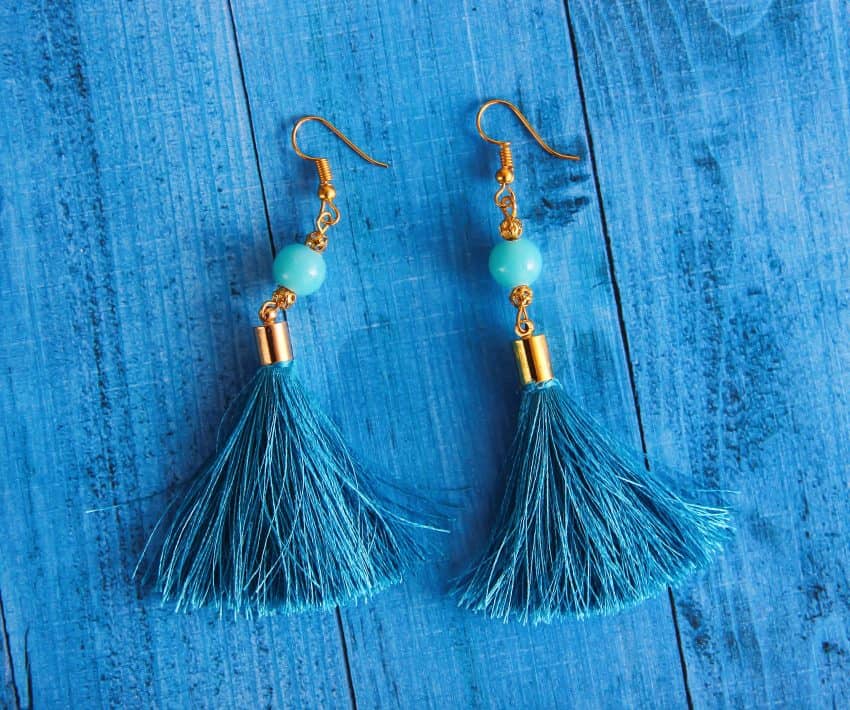 You will need:
End caps

Fish hook ear wire

Thread (any colour)

Hot glue gun
Jewellery can be a cheap handmade Christmas gift that looks nice and expensive. When it comes to making your own jewellery, you have plenty of choice in terms of style and design.  From fabulous tassels and colourful hot glue creations to beaded necklaces and gorgeous gem earrings.
There are many ways in which you can jazz up your creations. Fashion pom poms out of wool and dangle them from earring fish hooks. You can wrap some colourful string around existing metal chains or add lace to a necklace using circular jump rings to secure it in place. Here's how to create tassel earrings in a few simple steps:
Cut a square out of cardboard. The width of this will determine how long the tassels will be.

Wrap thread continuously around the square at least 200 times.

Next, tie the string together at one point.

Once secure, cut the string free from the square. Where you've tied should be in the centre of the tassel.

Continue wrapping the string around the centre to create a firmer knot. To finish, connect the fish hook to the end cap and glue the tassel in place.
Knitted gifts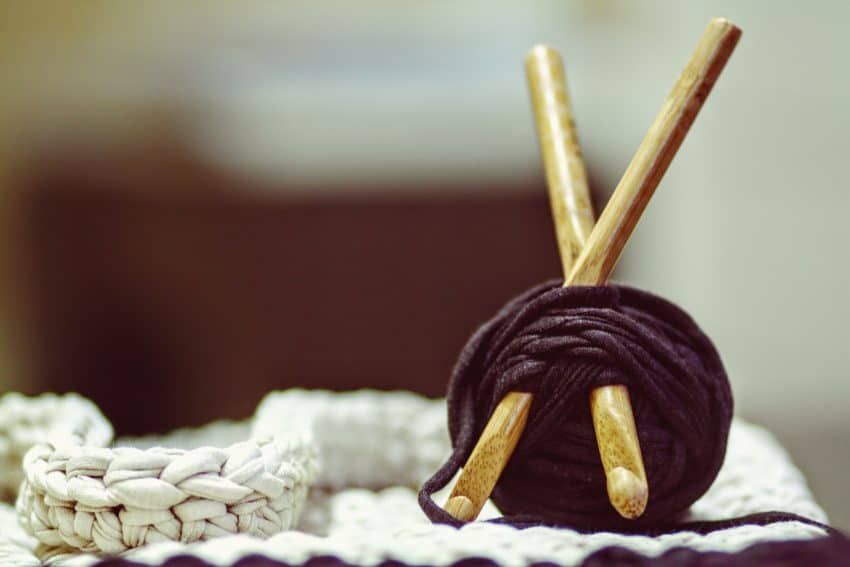 You will need:
Treat your friends and family to a hand knitted, inexpensive DIY Christmas gift. This is something that your friends will treasure as they'll know how much time and effort went into creating it. From scarves to hats to tote bags and gloves, coasters, blankets and even tablet covers, all you need are knitting needles, wool and some patience.
If you don't know how to use knitting needles then the arm knitting technique, with thicker wool, is currently bang on trend. This means you ditch the needles altogether and use your arms to pull the stitches together. With this technique, you can create cosy blankets that would usually be extremely expensive. Follow this tutorial if you're just starting out.  
Candles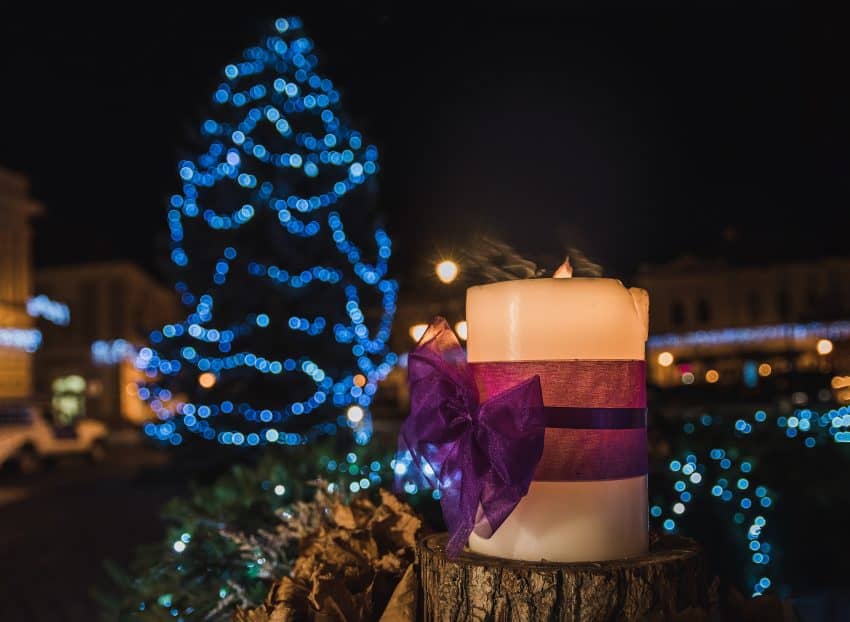 Create fragrant candles that fill the room with beautiful perfumed scents. Beeswax, soy or paraffin wax is commonly used as the main element of the candle. You can usually buy wax in bulk online, which is great if you're making several candles for your friends.
Reduce costs even more and recycle empty jam jars, milk bottles, teacups, plant pots or tins to use as candle holders. As most wax comes in a cream or white shades, if you did want to make it more vibrant, just add a drop of candle dye to make it colourful. A cheaper alternative is to melt wax crayons with paraffin wax.
You will need:
Beeswax, soy or paraffin wax

Candle wicks

Scented oil of choice

Candle dye (if required)

Toothpicks

Glue
Here's how to create candles at home:
The first thing you need to do is to clean and completely dry your candle holder.

Glue the wick in place and wrap the end over a toothpick, balanced across the candle holder, to keep it straight and stable.

Heat up your wax until melted and add any dye you wish to use.

After that's fully combined and cooled a little, stir in a couple of drops of essential oils, bearing in mind that a little goes a long way.

Next slowly pour your mixture into your candle holder and leave to set.

Once it's set, remove the toothpick and cut the wick to size.
This is a great option for a personalised yet inexpensive homemade Christmas gift for coworkers as well as friends and family.
Try out some of these tutorials to create gorgeous gifts on a budget that loved ones will appreciate, simply for the time and thought that has gone into creating them.
Share your creations with us on our Facebook or let us know about some other fun DIY gifts you can create.