Travelling doesn't necessarily mean hiking around with a smelly backpack any more. Nowadays, you don't have to settle for the bare minimum to get yourself a bargain deal on travel. With flights becoming ever cheaper, taking in more than one city – or even country – on a multi-city holiday is commonplace. These budget travel tips will help you to avoid unexpected expenses on your travels.
Multi-city flights
Many travel bugs wanting to visit multiple places will go with easy and ready-made packages from travel companies. However, these are usually quite costly as they include accommodation, transfers, excursions and a rep who'll show you the ropes. It's much cheaper (and more personalised) to book everything separately.
Sites like Skyscanner and STA Travel offer multi-city trip options for flights. This means you can get your flight out to one city and home from another within the same booking. You can also add flights in-between. However, this can sometimes prove problematic when booking to travel to smaller cities. It can work out a lot cheaper to book your outward and return flight on the multi-city function, then book all your in-between flights or travel separately.
Read more: Flying Hacks: Is The Closest Airport Always Better?
Flight stopovers
If you're travelling further afield than our fair continent, booking a flight with a stopover is a sneaky way of taking in an extra destination on your trip. Air Wander offers travellers the chance to book their flight with a choice of city to spend a few days in. They do this by booking two separate flights for you with a gap of a few days in between. Of course, you can do this yourself with a little time and research, but this site just makes the process easier.
Trains and coaches
When travelling from city to city, flying doesn't have to be the first option. In fact, going by train or coach is much easier and cheaper in most cases.
If you're planning on taking a trip around Europe, an Interrail pass might be the best solution. These passes allow you to travel on most European trains including 37 railway and ferry companies in 30 countries. You can make even more use of your time travelling and save on accommodation by using night train services between places. Save these for your longer journeys and get your head down while you're on the move!
The pass also entitles you to discounts and benefits including money off accommodation, attractions and restaurants. The only question now is when can we go?!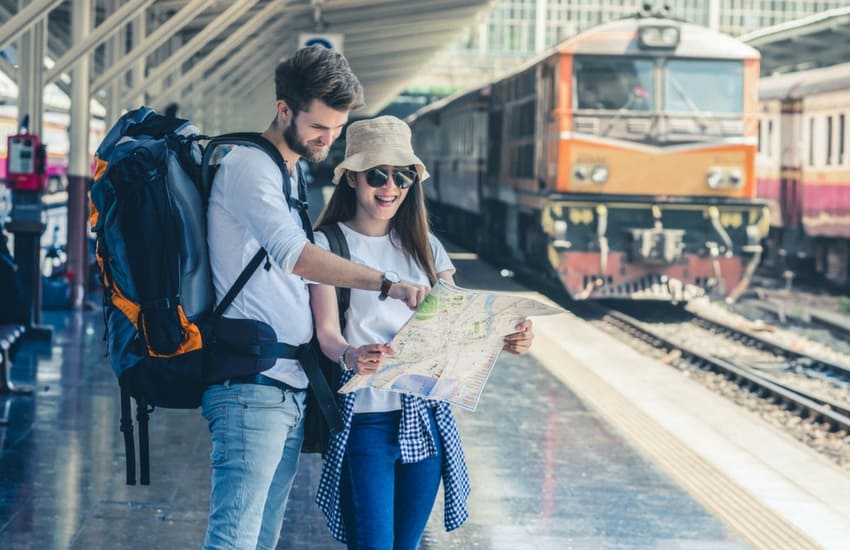 Read more: 5 Beautiful Places You Won't Believe Are In The UK
Hostels
Sometimes multi-city trips are best left unplanned… to a certain degree. Of course, you want to ensure you'll have somewhere to stay for at least some of the time. However, if you're travelling with friends and want to keep some spontaneity, staying in hostels might be the perfect solution.
Hostels really aren't what they used to be. Nowadays, they provide a clean, basic and relaxed place to stay and give you a chance to make new friends along the way.
If you're still dubious, be sure to check the reviews and ask if you can check out the room before committing to staying. Hostelworld provides reviews from over 9 million verified guests to bring you available accommodation choices for your chosen city. They don't charge any booking fees and have a 24/7 customer service line for support if anything does go wrong.
So, with a little bit of research and some planning, you could end up having the multi-city trip of your dreams!