Ah, air miles. Rewarding travellers with points towards cheaper flights and holidays, they're often believed to be the reserve of frequent business travellers and globetrotters. For many, air miles are the holy grail of travelling: much coveted but difficult to get your hands on enough of them to be worthwhile. But, what if you could earn them, too? And what if you could earn them without having to fly anywhere?
How do air miles schemes work?
There are two main air miles schemes to participate in in the UK: Avios, which is associated with the British Airways Executive Club, and Virgin Atlantic Flying Club. Both schemes award travellers points each time they fly with a participating airline. How many points you earn in a trip is usually based on how far you've travelled, but can also be influenced by the type of ticket you buy.
Earning air miles without flying
Fortunately for those of us who aren't international jetsetters, there are ways to earn air miles that don't involve regular flying. From your everyday food shop to other routine spending, there are plenty of ways to rack up enough miles to fund a flight before you know it. Here are some of our favourites:
Swap your Tesco Clubcard points
If you have a Tesco Clubcard, you can swap your vouchers for air miles with both Avios and Virgin Flying Club. You can convert vouchers you already have and set up auto-conversion for future vouchers you collect online in your Tesco Clubcard account. Each £2.50 of vouchers you have will earn you 600 Avios, or 625 Virgin Flying Club miles, so they'll add up quickly!
Online shopping
With Christmas a lot closer than it feels and a whole raft of family and friends to buy for, being able to collect a little something extra for yourself as you shop is a bonus well worth having. Similar to the mechanics of a cashback site, with both Avios and Virgin Flying Club, you can earn air miles as you shop. All you have to do is go through the scheme's website, visit their shopping partners section, and away you go. The amount of miles you can earn depends on where you shop and special offers at the time you're shopping, but typically you can expect to get 2-3 miles per pound.
Other travel
It may be a little closer to home and there may be no planes involved, but you can still earn air miles on travel here in the UK. You can earn Avios when you book train tickets through TheTrainLine, or Virgin Flying Club miles when you book direct with Virgin East or West Coast trains. If you'd rather drive, you can earn air miles on car hire, too. Hiring from Europcar will earn you Avios, and a car from Enterprise will earn you Virgin air miles.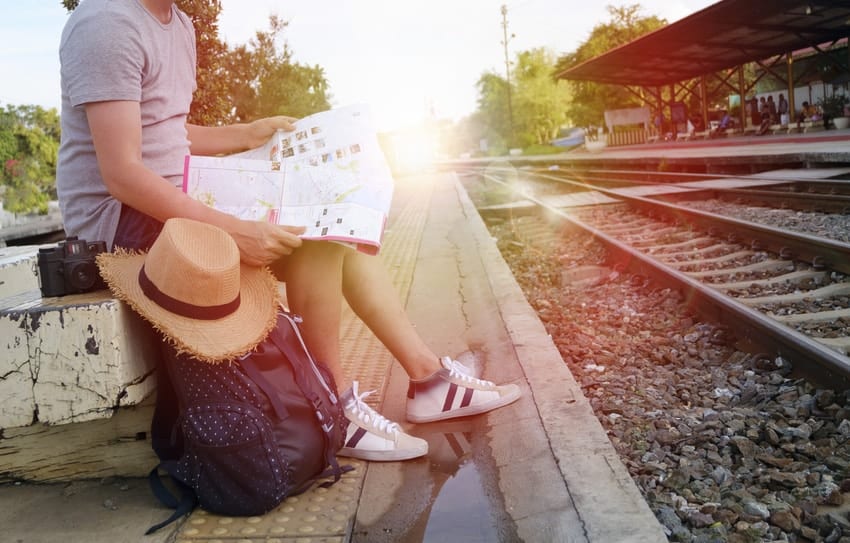 Read more: Flying Hacks – Is The Closest Airport Always Better?
How many miles do you need to fly?
How many miles you need to cover a flight really depends on where you want to go, and flights can cost as much as 100,000 air miles. However, we've spotted that with Virgin Atlantic Flying Club, as few as 20,000 miles can cover a return economy flight to Dubai outside of peak season, while the same number of Avios miles will get you virtually anywhere in Europe. It's important to remember that air miles don't cover the taxes and fees that are normally wrapped into the cash price of a flight, so you'll still have to pay for these separately if you're using miles to cover a flight.
Choosing an air miles scheme
The destinations you can reach on each scheme, how many miles you need to be able to get where you want to go, and how many extra miles you think you can earn through everyday spending will all factor into your decision when you're choosing which air miles scheme to sign up for. We've found that the destinations you can reach are more varied with Avios, but your miles will get you further with Virgin Flying Club. You may decide to sign up to both, but we recommend focusing on one or the other to help your miles build faster. After all, you can't mix and match miles from different schemes towards one flight!
Where would you go with if you could fly anywhere? Let us know in the comments!