Crepes and pancakes are a Shrove Tuesday staple. The tradition dates all the way back to the 16th century, when it was customary to give up ingredients like butter and eggs for Lent. What we give up for Lent may have changed with the times, but pancakes have stuck around. And, despite dating back more than 400 years, they're still easy and cheap to make with simple, everyday ingredients. In fact, you can make a batch for less than 10 pence per crepe! How will you eat yours?
How to make classic crepes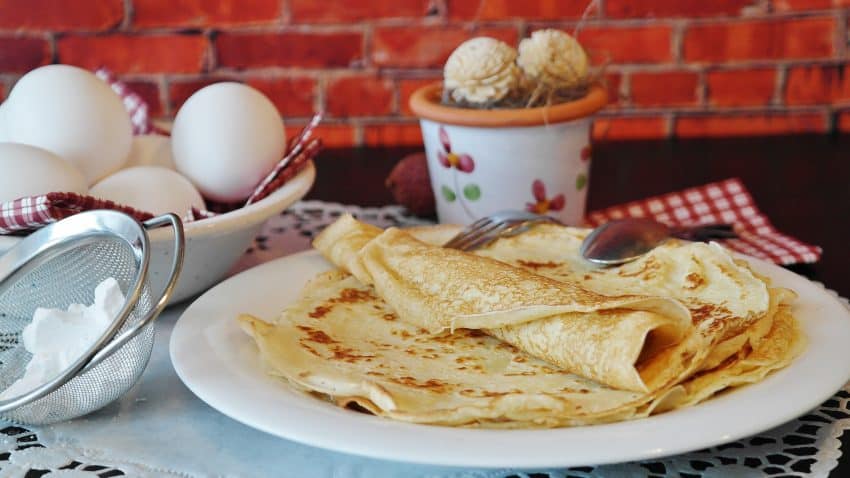 What you'll need:
100g plain flour
2 eggs
300ml (half a pint) of semi-skimmed milk
1 tablespoon of sunflower or vegetable oil, plus extra for frying
A pinch of salt
How to make them:
Pour the flour into a large mixing bowl and add the pinch of salt.
With your hands, make a well in the centre of the flour, then crack the eggs into it.
Add about 50ml of milk and the tablespoon of oil, and start whisking from the centre until all the flour is incorporated and you have a thick batter.
Add a good splash of milk to loosen the batter, then pour in the rest and keep whisking until your batter is about the consistency of single cream.
Heat a small amount of oil in a frying pan on a medium heat. For the best coverage, pour the oil onto a piece of kitchen towel and wipe it over the surface of the pan.
Pour a ladle full of crepe batter into the pan, tilting the pan to move the batter so there's an even layer across the whole base of the frying pan. Leave it to cook undisturbed for about 30 seconds.
Now for the fun bit – using a palette knife or a spatula, lift one edge of the crepe to see if it's golden brown. If it is, then it's flipping time! You can either slide the palette knife all the way under and flip it that way, or toss it. It depends how brave you're feeling!
Give your flipped crepe another 30 seconds or so to cook the other side, then turn it out onto a warm plate
Serve your crepes with any toppings or filling you like – we like to keep it simple with lemon and sugar. Yum!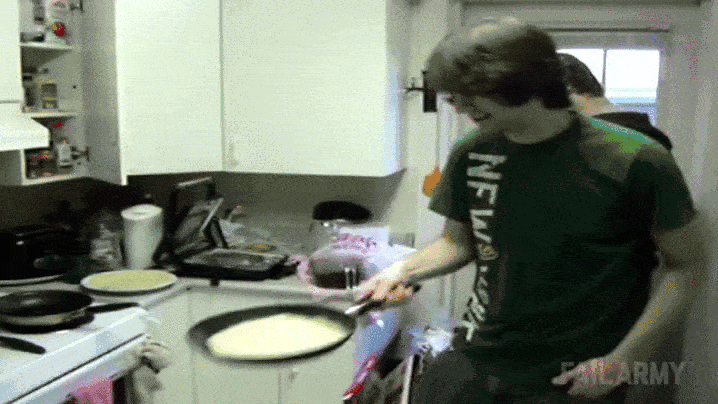 What will you serve your crepes with this Shrove Tuesday?