If your home is looking dull and tired and hasn't had an update for as long as you can remember, it might be time for a change. Despite what you may think, not all makeovers have to be expensive. In fact, they can be free! Here are our favourite ways to re-vamp your rooms without having to spend a penny.
Rearrange for easy makeovers
One of the best ways of making your space look new for nothing is by rearranging the furniture. You may find that your sofa is fading in the sun, your room feels cluttered, or your carpet is becoming worn in places. All these are signs that you should change it up!
To make your room feel bigger, one important aspect you must remember is to have a clear pathway through the room. When you can manoeuvre easily, it gives the impression of more space and makes the room more comfortable to be in. Don't be afraid of moving furniture away from walls to create sociable areas. Face chairs or sofas towards each other with a coffee table in between.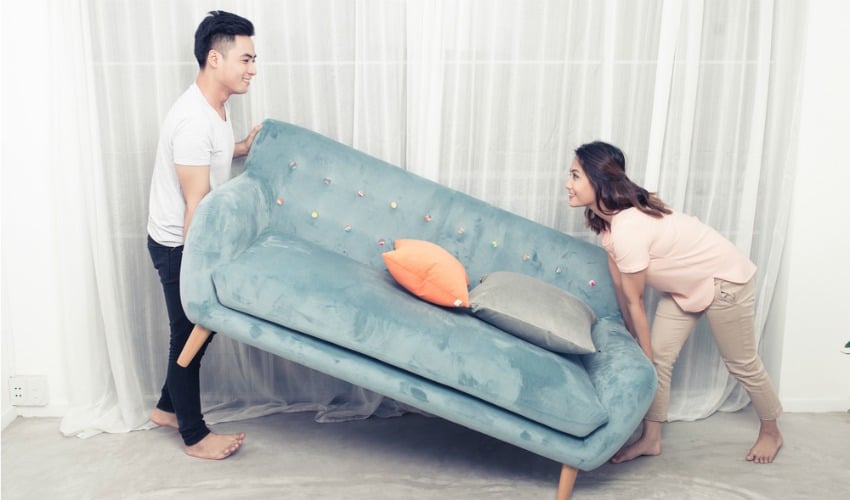 You can also move your furniture to different rooms to give them a new feel. An occasional chair from a lounge will look stylish in the corner of a bedroom. Swapping soft furnishings like rugs or cushions between rooms will also ensure you don't get bored of them quickly.
Related: 20 Stress-Free Ways To Save Money In Your Home
Flourish
It may not sound like much but dressing your bed in a new way or setting your dining table can have a significant impact on the feel of the room.
Your new bed layout doesn't have to be fussy; simple symmetry often works best. Give your bedroom a fresh look by pulling the duvet tight, propping up your cushions, placing two scatter cushions in front and stretching a throw over the bottom of the bed. This sleek look will transform your bedroom into a boutique boudoir.
If your dining table has become a dumping ground for books and other clutter, now's the time to tidy up! Setting your dining table every day will give purpose to the space and keep it tidy. A recent survey found a third of children (32%) eat their evening meal on the sofa. Setting the dining table will encourage your family to eat their meals around it together. Check out Pinterest for some beautiful table setting ideas.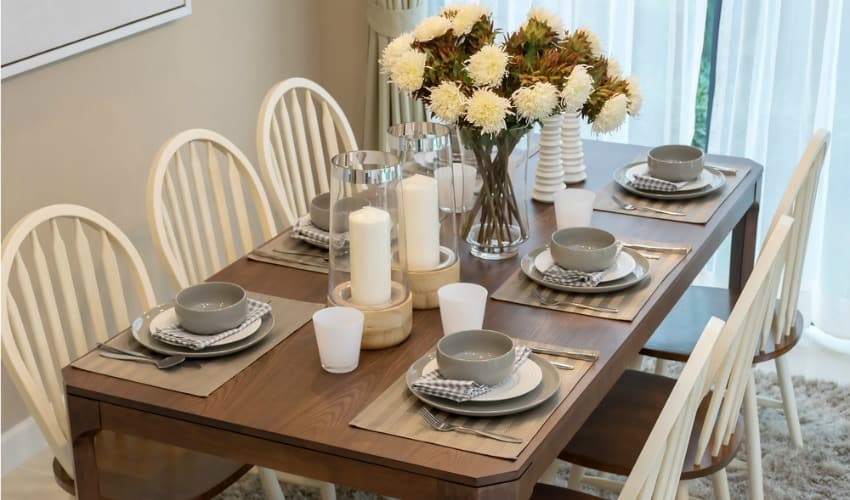 Accents
Finishing touches are what make your home personal. And you don't have to fork out to get your home looking gorgeous. Here are some quick and free ideas to get you started:
Artwork – Pick up free wallpaper samples and frame them for instant makeovers in any room. These can be changed as often as you like to refresh the look.
Blooms – Bring some nature into your room by keeping vases filled with flowers. They'll give off a gorgeous scent and brighten the space.
Smart storage – Use old jam jars to store dry foods like tea, sugar and coffee in your kitchen. Tie a simple ribbon round the top for a pretty, rustic aesthetic. Jars are great for storing cotton buds and bath salts in the bathroom too!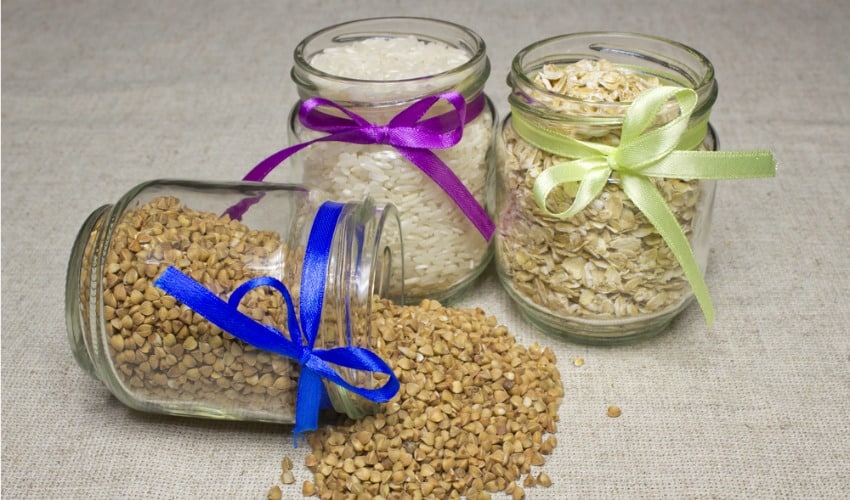 Read more: How to Make Money From Your Unwanted Household Items
Freebies
Who doesn't love free stuff? Did you know there are sites where people offer their old things for free? We're not suggesting you collect loads of unwanted things for the sake of it, but sometimes you can find real gems.
Preloved has a whole section dedicated to free stuff. You might find an unwanted dining table and chairs that would make a gorgeous addition to your home, or a garden bench that just needs a lick of paint. The only thing it'll cost you is the petrol it takes to get there and pick it up. The site also gives the opportunity to swap items, so you can get rid of something you don't want in exchange for something you do. As they say, one man's trash is another man's treasure!
So, what are you waiting for? Give your home a free makeover today!