Modern life is a complicated business. From juggling the school run with full-time work to the fine balancing act that is finding time to exercise, socialise and keep on top of your admin, we're under an awful lot of pressure these days. Thankfully, technological developments have risen to the challenge of helping us out. With the aid of your smartphone, you can simplify your life in just a few taps and swipes. Check out these free apps and see which could be helpful for you!
Simplify your financial life with Money Dashboard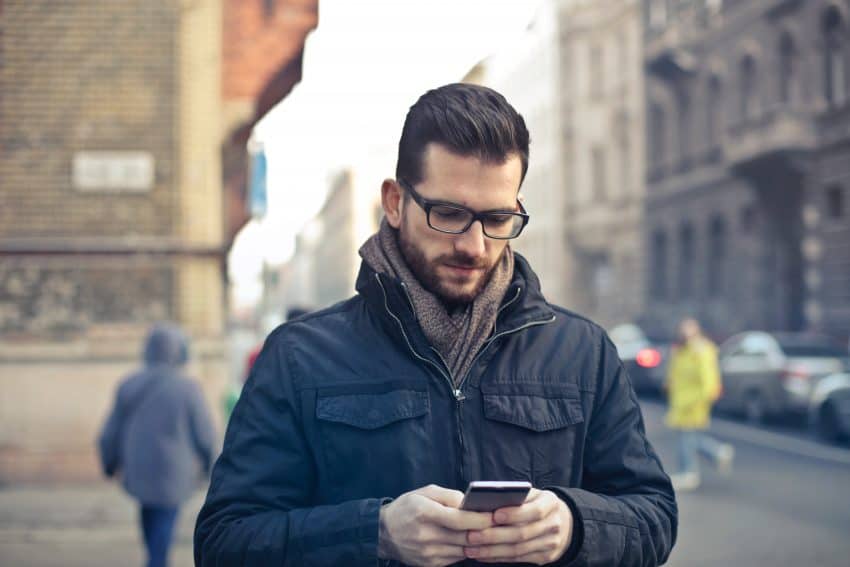 Money Dashboard's award-winning app allows you to connect all your bank accounts, savings accounts and credit cards to simplify your life and get a single view of your financial comings and goings. It's especially handy for those of us who mostly spend on a credit card, then settle the bill from our bank accounts each month. It categorises your spending so you can see how much of your money is going on groceries, your bills, entertainment, and so on, and which accounts you're spending from. Then, you can set a budget and create targets for each spending category. Want to cut back on your commuter coffee spend? Set yourself a target!
Money Dashboard can even use your past finances to predict your financial future, which is handy if you want advance warning of your balance hitting a certain threshold. It can also help you work out how long it'll take you to hit a savings target – useful for planning long-term goals.
Stay on top of your bills with Onedox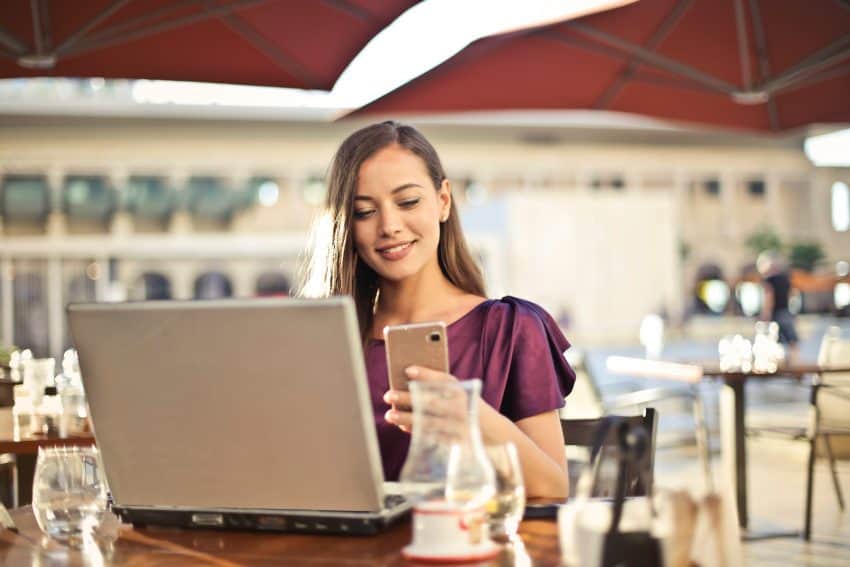 If you ever feel like you need constant reminders of what bill payments you have going out when, then you may well need Onedox. This app can simplify your life by bringing all your household bills together in one place. Connect your online accounts with each of your suppliers to the app, and Onedox will do the rest. At a glance, you can see all your latest bills, when the next is due, and when you have policies up for renewal. This clever little app can even tell you if you could get a better deal by switching supplier. Link everything from your gas and electricity suppliers to your insurance to your Netflix account and you'll never forget a bill again!
Save money effortlessly with Chip
Chip is savings for people who feel like they're not able to save. This app is powered by artificial intelligence. Connect up your current account, and it's clever algorithm will analyse your spending to work out how much you can afford to stash in savings. Whatever it thinks you can afford, it'll transfer into your Chip savings account. It's the perfect way to simplify your life when it comes to saving money. Chip will analyse your account every few days and keep squirrelling away for you, for as long as you want. It'll always let you know before it transfers any money so you have the chance to cancel it, and you can pause completely at any time.
If you want to withdraw from your savings, then your money is never far away. Withdraw before 2pm Monday to Friday and your money will be back in your account the same day. At weekends or later in the afternoon, it'll be transferred back to you the next working day. You can even earn interest up to 5% on your savings by recommending friends!
Keep tabs on your internet reading list with Pocket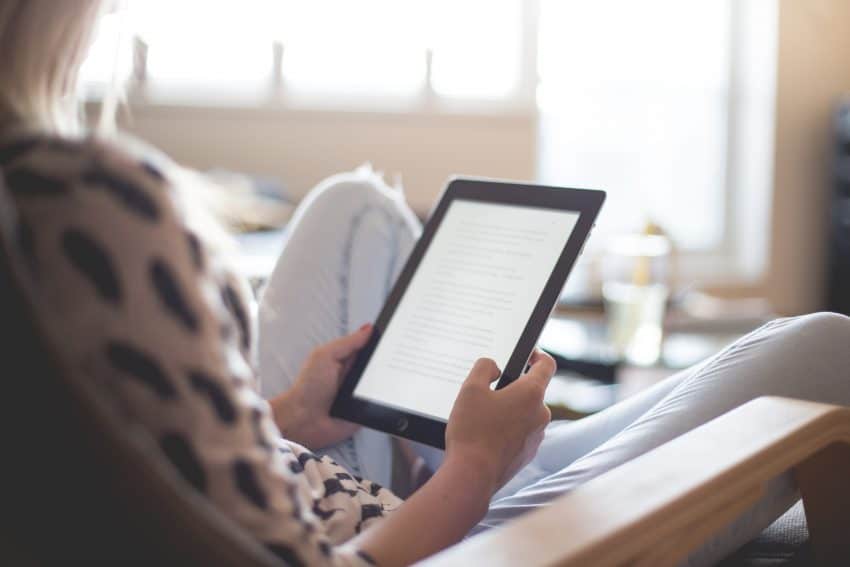 Clean up your bookmarks and browser tabs by collecting all of the articles you want to read or come back to into Pocket. Pocket is the perfect app for anyone prone to falling down the rabbit hole the internet can be. You know, the one where you read one interesting article then suddenly it's four hours later and you're knee deep in a Reddit thread of conspiracy theories! Simply add Pocket bookmarklet to your browser and download the app. Any time you find an article that you want to spend more time on or keep for future reference, save it to your Pocket account. Pocket can sync between devices, too. So, if you come across something on your iPhone that you want to read on your Kindle later, then you can!
One nifty feature of Pocket is that you can tag pages you've saved to group them together, making this app ideal if you're researching or reading around a topic. You could use it to keep all the inspiration for your upcoming wedding together, or store travel tips for your next destination.
Stay loyal without your loyalty cards with StoCard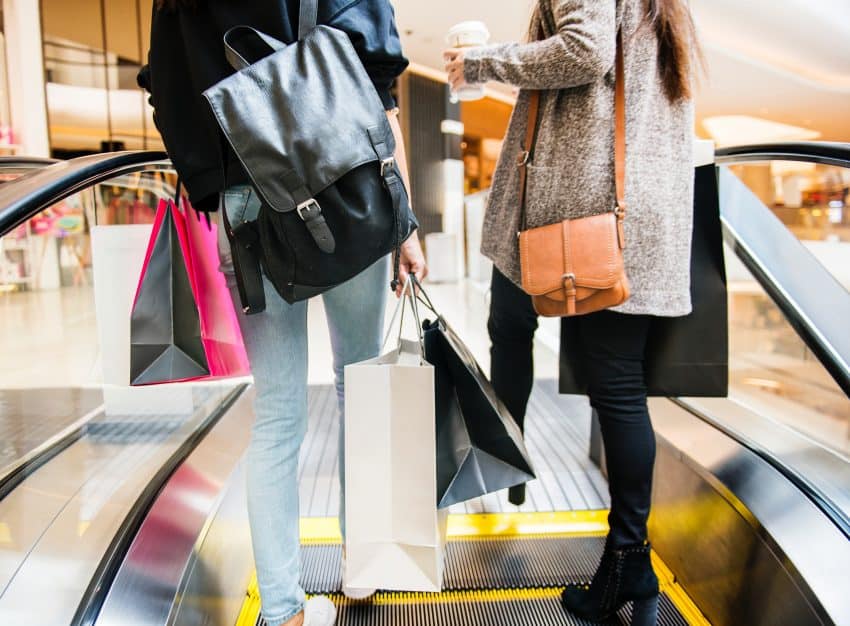 If your purse or wallet is full of loyalty cards and you can never find the right one in the right shop, then StoCard could be your new app BFF. By adding all of your loyalty cards to the app, you can lighten the load in your purse (and make more room for money!) and always have the right card on hand when you need it. Scanning each card takes literally seconds, and then you're good to go! The app can also share offers from the retailers you have loyalty cards for, so you never miss a deal.
Where StoCard gets clever, though, is the way it can remind you to use your loyalty cards while you're shopping, and give you quick access to the right ones. It does this by tracking your location – with your permission. When it identifies that you're in or close to a shop you have a card for, it'll send you a push notification. Then, it gives you access to the right loyalty card right from your lock screen. Much simpler than having to rummage through your purse at the till!
Create life shortcuts with If This Then That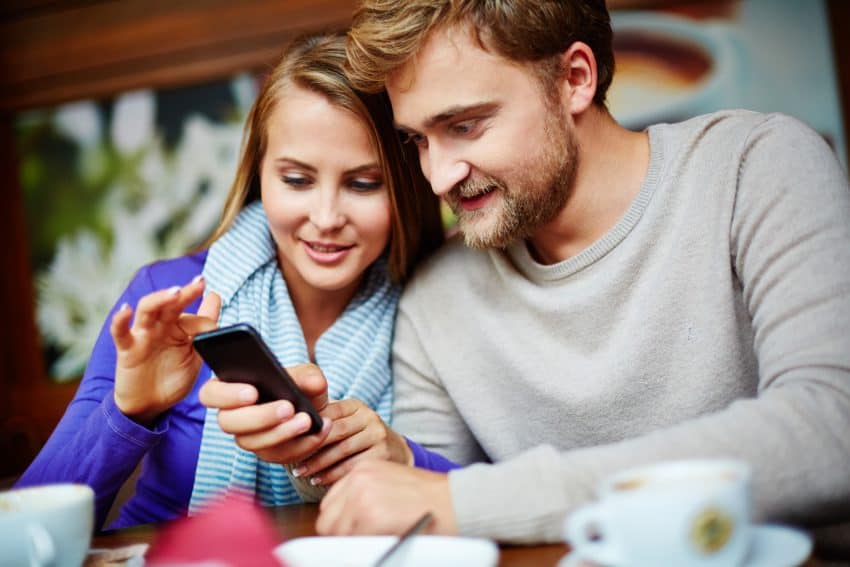 Imagine a world where you place a takeaway order from an app on your phone, and your outside lights are automatically turned on to help the delivery driver find their way to your door. If This Then That makes this sort of thing possible. This shortcut app does two main things. First, it can automate actions that you'd need to invest a lot of time in remembering and completing. Second, it can sync together devices that aren't usually compatible to simplify your life to the extreme.
If This Then That's applets can do almost anything you can think of. It can link an Amazon Echo or Google Home to your phone and help you find it when you misplace it – again. Forget people's birthdays a lot? Use If This Then That to set up automatic texts to your friends and family. It can even automatically create an archive of your Spotify "Discover Weekly" playlists, so you never miss out. With the right devices already in your home, it could even automatically turn your outside lights on when you order takeaway.
Originally posted on 19th February 2019 @ 12:55 pm