With a bill of around $15 billion, the 2018 FIFA World Cup in Russia is thought to be the most expensive World Cup tournament to date. But, how do tournaments like the World Cup cost so much? Let's take a look.
FIFA's World Cup requirements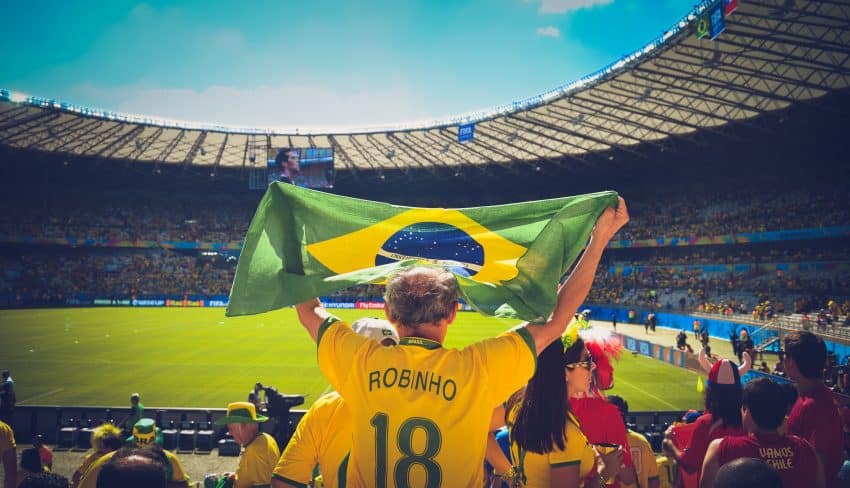 FIFA has a number of requirements that countries hoping to host a World Cup must meet. Stadiums, training facilities both for players and referees, and team base camps are all high up on the list. On top of that, host countries are assessed on their infrastructure: airports, roads and public transport and internet connectivity. Even proposed locations for FIFA's own HQ during the tournament come into play.
It's not unusual for countries hoping to host to be beneath FIFA's standards before the bid. This means that once they win, they have a lot of work to do to be ready on time. So, where have Russia needed to give themselves a sprucing up, and how much have they spent?
Russian World Cup stadiums
FIFA's requirements state that the stadiums used for the opening and final matches of the World Cup tournament must be able to accommodate a whopping 80,000 spectators. Stadiums used for the semi-finals should be able to hold 60,000 people. All other match venues must be big enough for 40,000 fans.
Russia has allegedly spent close to $3 billion on new or upgraded stadiums for the World Cup. The Rostov and Samara Arenas, which are both brand new, cost over $300 million each. The Krestovsky Stadium in St Petersburg has been upgraded at a cost of over $1 billion. This makes it the most expensive football stadium in the world. Despite construction being fraught with delays and controversy, the stadium is one of the most cutting edge facilities in the world. It will be home to Zenit St Petersburg once the World Cup leaves town.
The Luzhniki Stadium, which is hosting the biggest matches of the tournament, has undergone a $400 million face lift ahead of the games. The historic stadium has hosted events from the 1980 Olympics to the 2008 Champions League final. Despite its face lift for the World Cup, the stadium's Soviet facade has been tastefully preserved and most visitors will pass the enormous statue of Lenin at the front entrance.
World Cup Infrastructure
Russia is reported to have spent a whopping $11 billion on improving their infrastructure ahead of the 2018 World Cup. $6.1 billion of that was put into improving transport, with the most significant projects being a new terminal for Kurumoch International Airport and rebuilding St Petersburg Pulkovo Airport.
Significant money has also been spent on modernising the road links between venues, some of which are hundreds of miles apart. This will undoubtedly be easing the strain of long drives for many spectators.
Benefits beyond the World Cup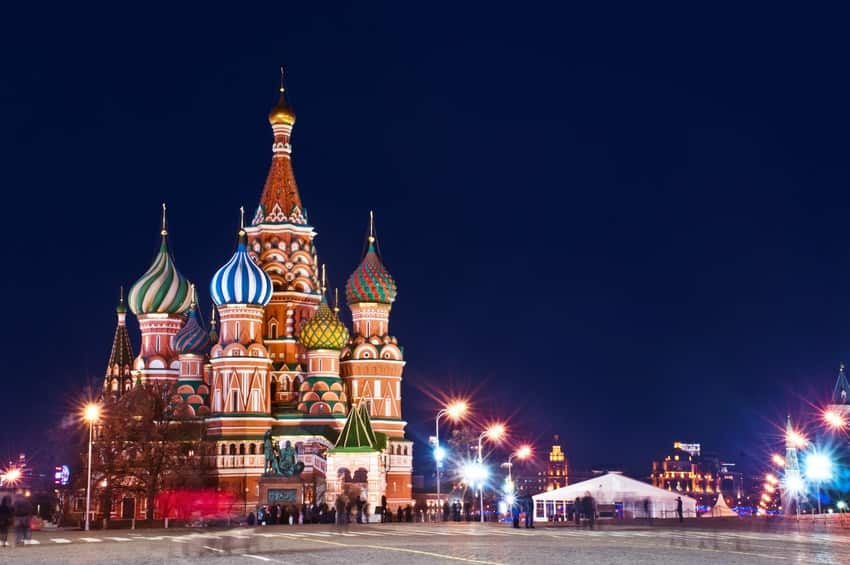 Russia will benefit from the infrastructure improvements made to meet FIFA's World Cup standards for many years to come. As Russia has the largest land mass of any country in the world, improved roads and air transport links will make travelling around much easier.
As a result of the World Cup, Russia are hoping that their tourism industry will get an enormous boost. Fans flooding into the country for the tournament are thought to be spending over $3 billion on hotels, souvenirs and travel to and from the games. This is a great boost for Russia's economy. The snapshots of Russia we're getting through tournament coverage will also increase tourism in Russia for years to come.
The renovation and construction work won't go to waste after the tournament, either. Many of the stadiums that have been built or updated are already home to local teams. Those that are new will be given permanent occupants, too. 
It's expensive to host an international sporting event, but visiting Russia needn't be. In fact, it can be cheaper than a weekend in London! Check it out here.