Of the 92% of Brits who are enrolled in a loyalty scheme of some description, 20% confess to not having redeemed any of their reward points, according to a Mastercard study. The average shopper has around three loyalty schemes under their belt, yet there is an estimated £6 billion worth of rewards sitting unused by Brits. So, how can you make the most of points and make your loyalty pay?
What is a loyalty scheme?
Companies use loyalty schemes as a way to reward customers for continuing to use their services and encourage them to do it more often. You'll usually collect stamps, points or tokens and receive something in return. Whether that's a free cup of coffee, air miles or money off products, it ensures that you keep coming back to spend. Or at least that's what it's supposed to do.
So, why do so many people have unused loyalty rewards? Lee Clarke, CEO of loyalty scheme app, Bink, Lee Clarke, CEO of loyalty scheme app, Bink, says, 'Customers sign up expecting tailored rewards, or sign up to take advantage of an instant deal but forget to use them because they become useless to their needs'. We've probably all signed up to a loyalty scheme when we're offered a discount on our first purchase or a free goodie bag, but then once there's no incentive, forget we have the card when we're shopping.
The key is to sign up to schemes you'll actually use and make the most of them. Here are the top three loyalty card schemes according to the Telegraph, and the best ways to maximise your bonuses.
Read more: How To Get Started With Couponing
Nectar
We feel like we're always being asked 'do you have a Nectar card?'. That's because they're accepted in different stores – not just Sainsbury's – all over the country and the scheme has 19 million members in the UK. From groceries to clothes shopping and train tickets and even takeaways, there are literally hundreds of ways to collect Nectar points. With an average of £22.33 of points on each Nectar card, there's a potential £424 million going spare.
As the card is run by Sainsbury's, this is where you'll get the best use out of your points. Every point you earn is worth 0.5p to spend, unless there's a promotion on which doubles the amount, making it a penny a point. It's not bad when you consider every £1 spent gives you one point, especially if Sainsbury's is your local supermarket. Because so many stores and services support Nectar, you can boost your points easily without changing your habits and you'll soon see them rack up.
Boots Advantage
The Boots card is the second most popular store membership in the UK, with 17.9 million members each having roughly £12.50 to spend on their card. That's a huge £224 million waiting to be spent!
Giving a much better deal when it comes to points and prizes, for every pound spent in Boots you'll get four points on your card, each worth 1p. This means you essentially get back a minimum of 4% on every purchase you make. The difference with Boots is that they also send out quarterly vouchers tailored to their customer's preferences, including points boosters, money off and free products.
They also hold 'Mega points' evenings and weekends, gaining you £10 worth of points when you spend £50. They usually happen just before Christmas, but if you already know you'll be buying presents in their infamous 3 for 2's, it's well worth taking advantage of (pardon the pun…)!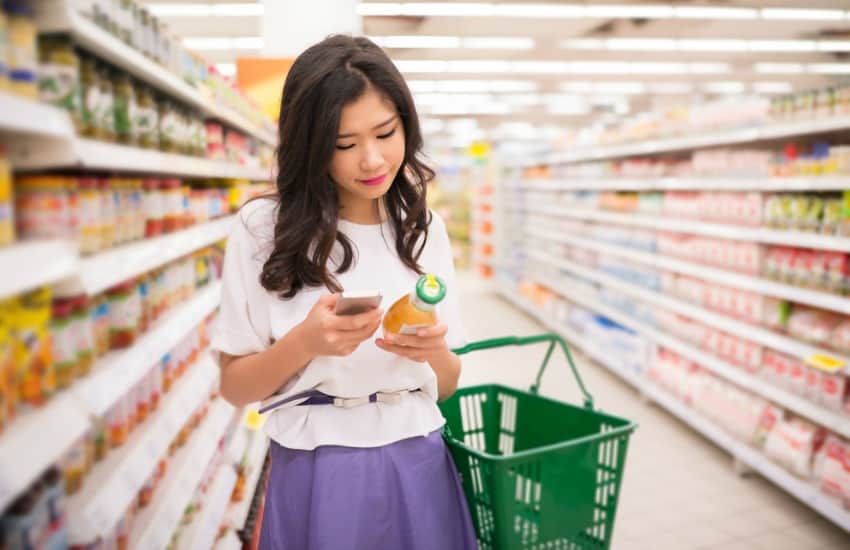 Related: Supermarket Tricks And How To Avoid Them
Tesco Clubcard
Similar to the Nectar card, this loyalty card gives 1 point worth 1p for every pound spent. However, like the Boots Advantage card, Tesco send out vouchers once the customer hits a certain number of points – usually 150. These points are redeemable in store and in petrol stations.
For shoppers hoping to bag a bargain elsewhere, the Clubcard 'Boost' facility lets you choose deals with Tesco partners in exchange for your store vouchers. The points can be used towards leisure activities such as travel, days out and magazine subscriptions. It's worth having a Tesco Clubcard if you're a regular shopper, if only for the vouchers that come with it.
The moral of the story? If you get a card, use your rewards! Or just choose schemes that you'll actually use instead…