Chinese is a popular cuisine around the UK. Particularly in the North-west, both Scousers and Mancunians named it their favourite when it comes to eating out. One in five of us will spend upwards of £40 per person when we go out for our favourite Chinese, which, considering the average Brit eats out three times a month, adds up to an almost £1500 a year spend! Why not take the #DIYDineOut challenge by skipping one of your meals out a month in favour of a night in making your favourite dishes from scratch? My mouth-watering chilli and broccoli noodles stir fry recipe will really hit the spot. And, since it makes four servings for just £9.92, it's bang on budget, too.
Ingredients
2 tablespoons of sunflower or sesame oil
3 tablespoons of light soy sauce
3 tablespoons of hoisin sauce
200g wholewheat linguine
1 clove of garlic, finely chopped
30g fresh ginger, grated
4 spring onions, chopped (whites and greens separated)
1 red chilli, finely chopped (remove the seeds if you don't want as much spice)
200g tenderstem or purple sprouting broccoli
A handful of fresh coriander
Juice of one lime
Handful of peanuts, chopped
Method
1: Boil the wholewheat linguine for approximately 9 minutes, until al dente (they'll continue cooking when added to the wok). Drain and refresh with cold water
2: Blanche the broccoli for 1 minute in boiling water. Drain and refresh with cold water.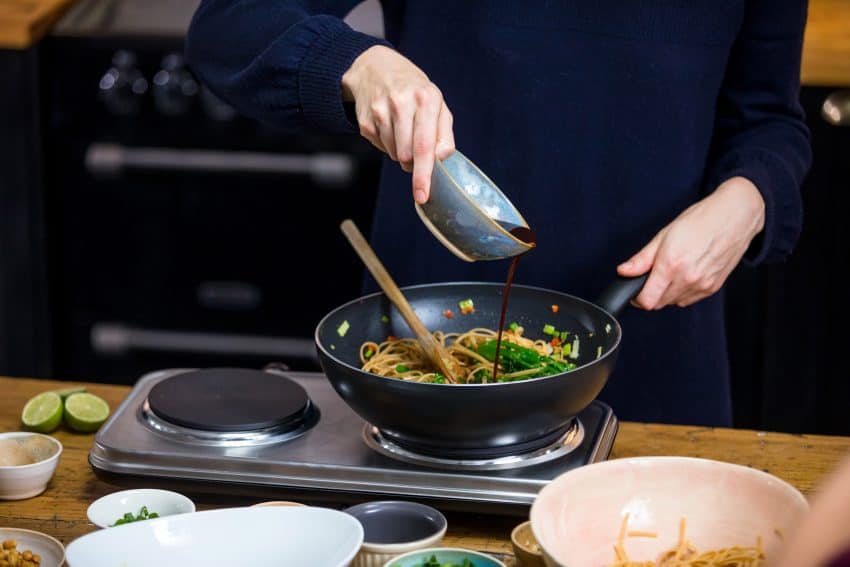 3: Combine 3 tablespoons of soy sauce and 3 tablespoons of hoisin sauce in a small measuring jug.
4: Heat 1 tablespoon of sunflower oil or sesame oil in a wok or large frying pan and toss in the whites of the spring onions and the garlic. Simmer for about a minute.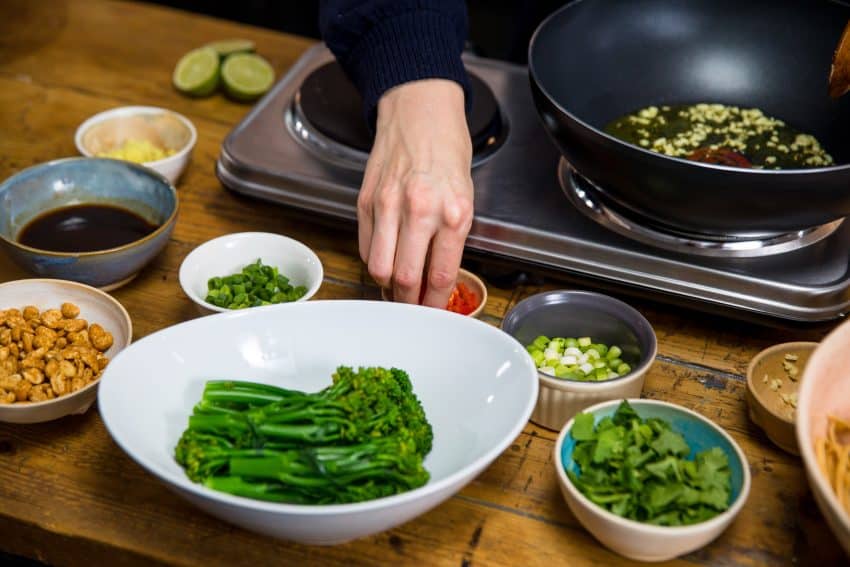 5: Add the chilli, ginger and broccoli and cook for a few minutes.
6: Add the linguine and toss everything together.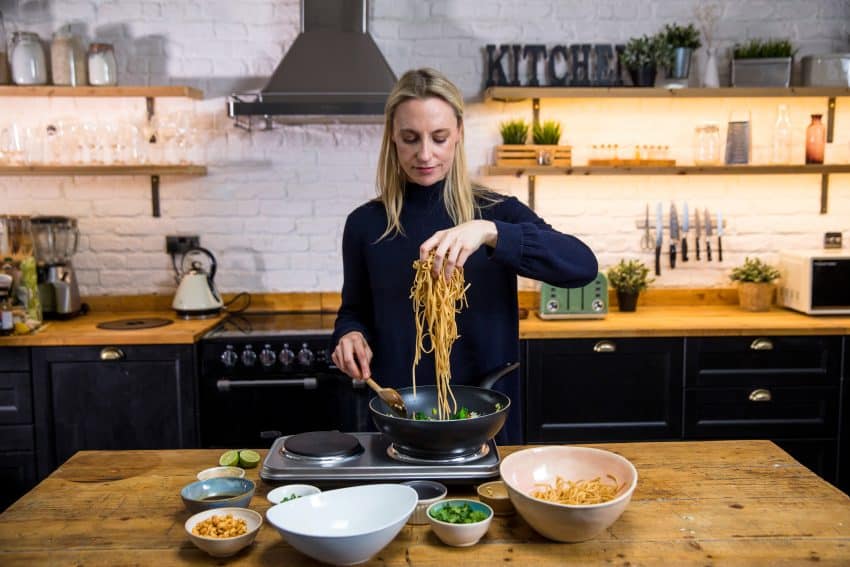 7: Pour in the sauce and toss everything together. Sprinkle over the peanuts, greens from the spring onions and the coriander. Squeeze over the lime juice and serve straight away.