Christmas on a budget doesn't have to mean stockings filled with lumps of coal. You're not on the naughty list, so it should be enjoyed without the anxiety of breaking the bank. It's a time for friends, family and celebrating with special loved ones. There's no need to get in a spin, so let's stretch that budget and make the final lead up to the festive season this year – and every year beyond – an enjoyable time.
It can all add up and become overwhelming, but saving money at Christmas can be achieved in many ways. You don't need to cut anything out: you can still enjoy yummy food, bubbles and giggles with your nearest and dearest and give wonderful gifts at the same time! Let's get started with these genius money saving tips.
Stick to a budget
It can be so difficult when you've already parted with cash for a loved one's present and you see something else for them, but try to resist the temptation to double up! Set a budget and stick to it. This useful Christmas budget planner is perfect for helping you be honest with yourself.
Regift, regift, regift!
Regifting isn't as frowned upon as you may think and is one of our top Christmas money saving tips. Once in a while you receive a present that just isn't for you but is perfect for someone else. If you follow the Good Vibes Essential Guide to Christmas Re-gifting you'll get the etiquette spot on and save yourself some vital cash in the process.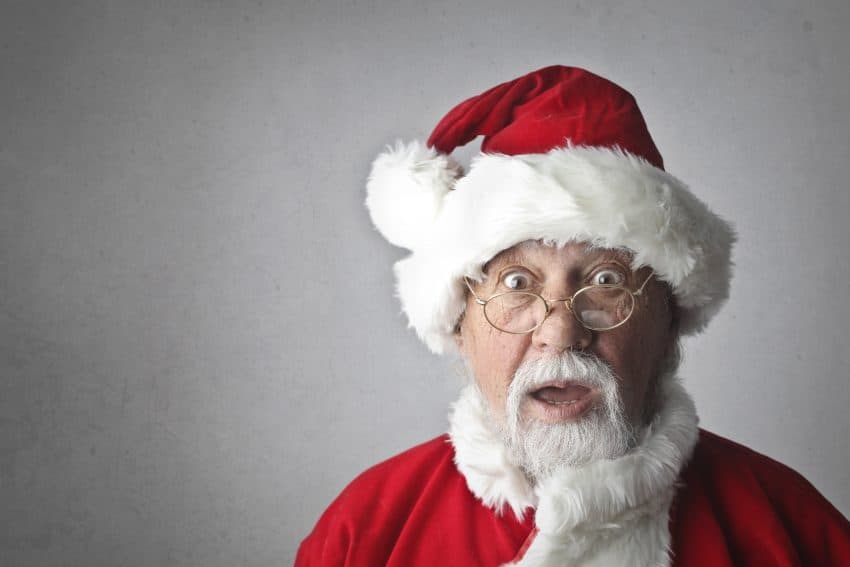 Secret Santa
Why not? Family, friends, their children, colleagues, your netball team – it's adding up isn't it? Suggesting a Secret Santa and setting a price limit means everyone gets a gift and no one is unnecessarily worrying about what's in their wallet. You don't even have to be in the same room at the same time to draw names out of a hat anymore, hurrah! Websites such as DrawNames take all the hassle out of the process. No brainer!
Beware 'offers'
Saving money at Christmas means you're on the lookout for 'offers'. Retailers are well aware of that, so be savvy. Black Friday has been and gone – but it'll be back every year, you can be sure of that! Before you part with your hard earned money, you can protect yourself from sneaky sellers by having a quick scan on sites like CamelCamelCamel which sniffs out 'deals' by listing the price history of the item you're looking for. Very helpful to save you getting the hump when you realise you've been hoodwinked by a 'great deal'.
Your turn to be sneaky!
Trick retailers into offering you a nice little discount code or voucher by putting items in your virtual basket and leaving them there. It's not guaranteed that they'll send you a deal to encourage you to complete the purchase, but it's definitely worth a try. Be patient and hopefully reap the rewards!
Christmas cashback
If you prefer to do your shopping from the comfort of your sofa then this could be one of your top money saving tips for Christmas. Register with Quidco or Topcashback and you could earn cashback from your online purchases – all while having a slice of stollen and a cup of tea!
Make use of eBay and Facebook
Do you have anything kicking about your house that you haven't ever used or worn and you don't feel is appropriate to regift? Sell it on eBay or (to save on seller/postage costs) pop it up on Facebook. The Facebook Marketplace and the local selling pages can now often get an instant sale with people in your area. When you're thinking about Christmas on a shoestring, it doesn't always have to be money saving, you can also do some money making!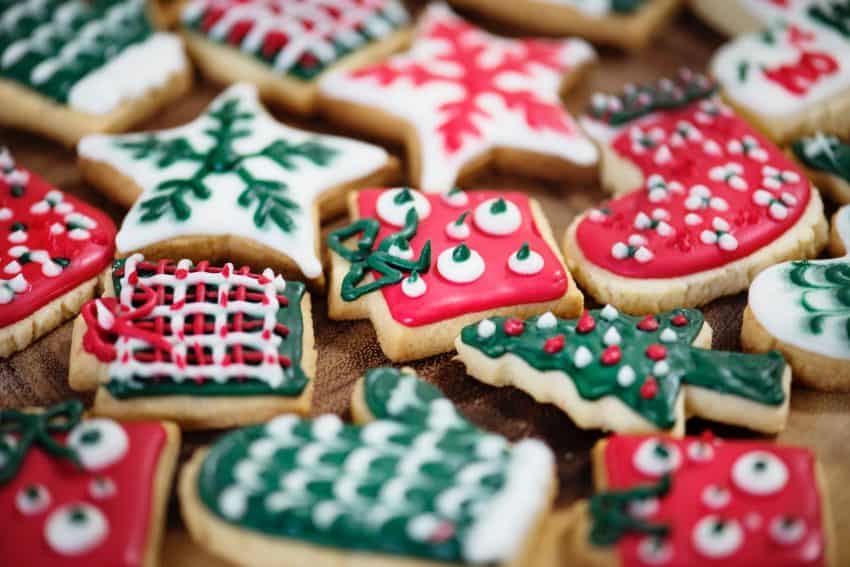 Homemade Christmas
When you think about saving money at Christmas, making things with your own hands shoots to the top of the list – and with good reason. You can make gifts (jewellery, baked goods, knitted gifts etc) and you can also make beautiful decorations. This will save money and also yourself from gaudy shop-bought tinsel in the process! Check out our guide to easy DIY Christmas gifts for inspiration.
Recycle
If you have children, this money-saving Christmas idea can double up as a fun, festive activity. If you've kept hold of last year's cards (if you haven't, do this year and save this idea for next year!) you can get crafty and create new ones. Or, why not use the fronts of last year's cards to make this year's gift tags? Saving wrapping paper and reusing it is also a fantastic money (and environment!) saving idea.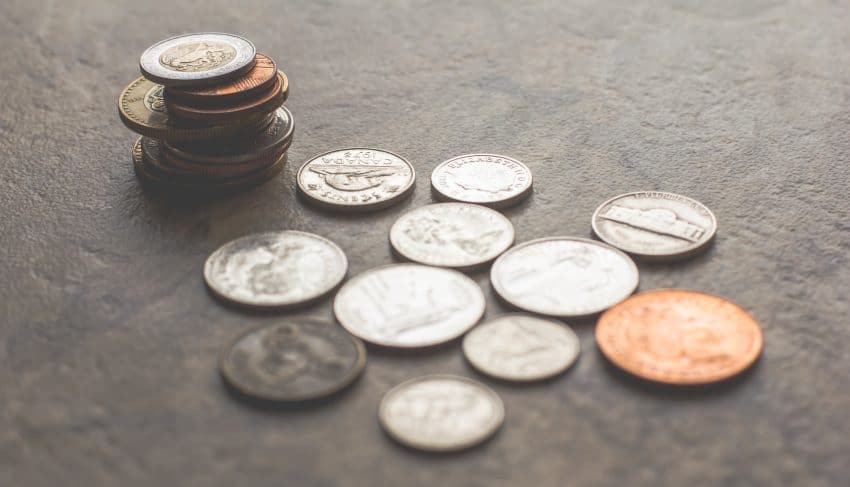 Start early
It might be a little bit late for this year but saving money for Christmas weekly is a very realistic possibility. Make use of that dusty piggy bank and put any loose change you have in your purse or wallet on a Sunday evening in there. Start in January and you'll be extremely surprised with what you can achieve.
Make an event of volunteering
Do you and your family, friends or colleagues need to go out for an expensive party? Could your time be better spent helping others? If you're seriously thinking about how to save money for Christmas and you also want to get into the festive spirit by helping others then look no further. Food banks, homeless and community charities need help more than ever at this time of year. Why don't you all get together for a day and volunteer for organisations like Trussell Trust, Community Christmas or Crisis at Christmas? You'll be saving your money, spending time together and helping those who need it more.
If someone you were thinking of getting a present for has a real passion for something then donate to that charity in their name. If it's a cause they really believe in, they'll love the idea.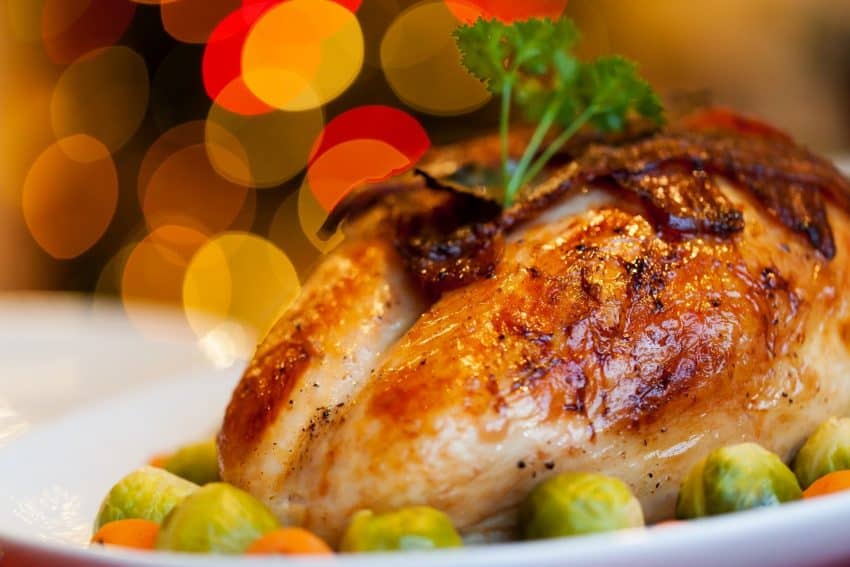 Pitch in
Christmas on a budget ideas can make you feel a bit like Scrooge. But, with the right people around you, Christmas is always special. Why not suggest to your friends and/or family to get together and have a traditional festive dinner, play games and forego the gifts? You'll be together, you'll be having fun – do you really need the presents? You can all save even more money by each bringing a dish of food to pitch in towards hosting your big day. This is less stress to put on one person hosting, too. Pop the crackers, put your silly hats on and play Trivial Pursuit with the ones you love!
Use vouchers and compare deals
If you've really got your heart set on being the host or hostess then we have some final tips on how to do Christmas on a budget. Ensure you shop around for your food and drink. Don't be afraid to use the vouchers you've earned over the year.
It's easy to rely on expensive and fancy 'top' brand items. But shopping around can save you money and also help you discover delicious alternatives. If you see top brand things you love on offer, then get them and store them away – best before date allowing! There are even websites to help you compare prices between shops – try this one for help getting the best deal on your festive beverages – which can be really helpful at this time of year.
Put these money saving tips into practice from January 1st and save some cash in the run-up to Christmas next year!