Sunny's recent research revealed that the average Brit spends almost £700 a year per person on eating out. That's £1400 for a couple going out for dinner a few times a month. But, you can cut your spend so easily – by £500 a year for two people, in fact – by simply swapping one night out for one night in each month. Take on the #DIYDineOut challenge for yourself with my delicious and budget friendly curry. It's made with butternut squash, so it's vegetarian, but you could add some meat if you want to. This recipe will make four portions for £9.34! Try it out for yourself and don't forget to share your efforts on social media with the hashtag #DIYDineOut!
Ingredients
1 red onion, peeled and chopped
60g fresh ginger, peeled and sliced
2 cloves of garlic, peeled
3 red chillies, stalks removed, halved and seeds removed
1 teaspoon of fenugreek
A cinnamon stick
1 teaspoon of ground turmeric
8-10 dried curry leaves
1 whole butternut squash, peeled and chopped into bitesize pieces
400ml tin of coconut milk
Juice of half a lime
400g tin of chopped tomatoes
Sunflower or olive oil
Salt
Method
1: Blitz the chilli, garlic, ginger and fenugreek in a food processor to make a paste.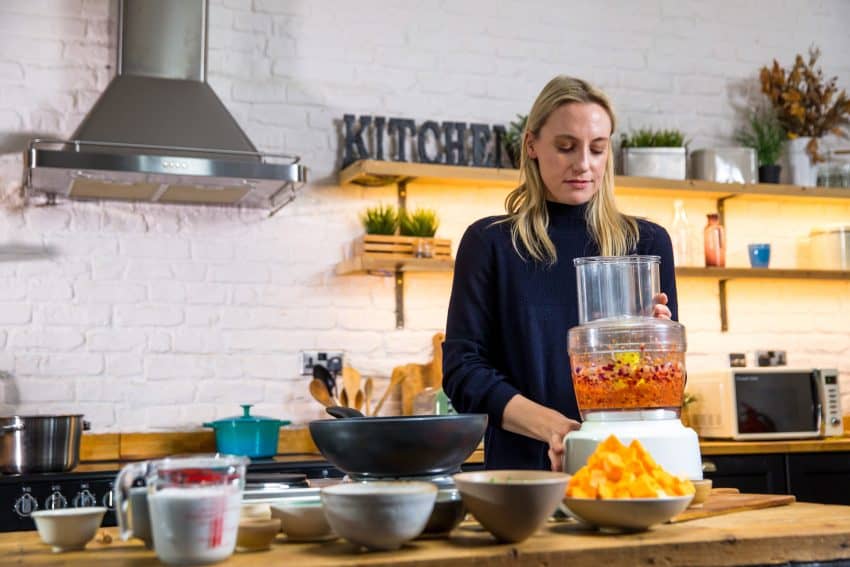 2: Heat the oil in a large sauce pan, add the paste, along with the turmeric and cook for a few minutes until softened and fragrant.
3: Add the butternut, and toss to coat in the paste.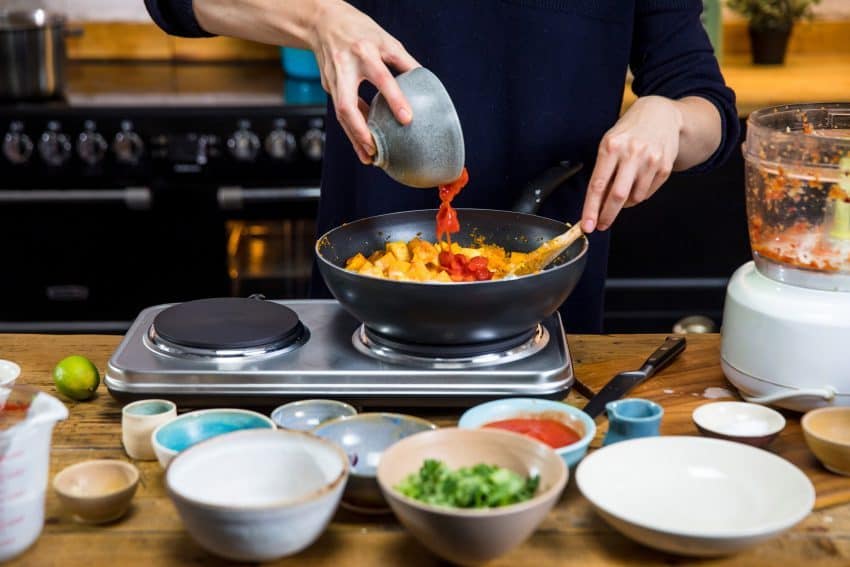 4: Pour over the coconut milk and tin of chopped tomatoes. Add the cinnamon stick and curry leaves. Simmer, uncovered until the butternut has softened and the sauce has thickened (About 15 -20 minutes). Add salt to taste
5: When cooked, squeeze over the lime and sprinkle over the coriander. Serve straight away.