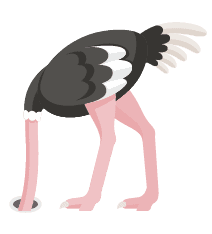 If our Money Personality Quiz has brought you here then do not despair! Far from being an actual large flightless bird, you are an imaginative idealist that is driven by strong core values and beliefs. The choice to ignore potential money problems is balanced with a personality that is caring, sensitive and compassionate. Dedicated to healing and enjoying life and personal growth, the Ostrich has perhaps the kindest of personalities.
Unfortunately, Ostriches would rather ignore potential issues than deal with them, whether it's financial or something else. A desire not to conform and be your own person may mean that bank statements lie unopened or difficult conversations remain avoided in order to feel better in the short term. But, this could cause a lot of stress and difficulty in the future.
Related: Essential Money Hacks To Boost Your Savings
How you handle finances
When it comes to money, Ostriches aren't necessarily people with 'money troubles'. It's not that ostriches have immense debt problems or uncontrollable spending habits that they're trying to bury away and ignore. In fact, they're most likely quite conservative spenders, but with little consideration of the future or for how their money could go further.
In some cases, you may find an Ostrich with financial difficulties. Those that do struggle with money will be in a particularly vulnerable position if they choose to ignore it. We've all been in the situation where we think 'if I ignore it, it'll go away', but hiding from debt will more than likely make things worse. The first step is to acknowledge your issue so that you can start to make it better.

Solutions for your money
Most ostriches will feel some level of anxiety when it comes to looking at their accounts. Whether you feel swamped by numbers and banking jargon, or you just can't face seeing how much money you've actually got, this is the first obstacle you'll have to face. Here are some tips on how to tackle the task:
Set a date – choose one day a month to sit down and look at your income. See what's going in and out of your account every month, along with any ongoing bills you might have. Ask a friend or family member to help you stick to your plan and to set up a system to organise everything if you find this sort of thing tricky.
Set a goal – giving yourself something to strive for will get you more interested in your money. Whether that's clearing your debts or saving for a holiday, achieving your end goal will feel super rewarding. Consider opening an ISA or start using a savings app like Chip or Plum to help your money go further with minimum effort from you!
Speak to an expert – if the thought of looking at bank statements still makes you feel lightheaded, visit the Money Advice Service for free, impartial advice. They also have a live web chat and helpline for more personalised help.
Read more: Budgeting Basics: 3 Steps To Building A Budget That Works For You
Ostriches and relationships
While Ostriches are gentle and encouraging communicators, when it comes to stressful conversations, especially about money, things can get tricky. Psychotherapist and relationship expert, Lena Fenton from Click For Therapy, gives her advice on the subject:
'As an ostrich, you struggle to face up to things; if you can't see it, it's not there. Then, when things do force you to look at your finances, it is likely that it's such a mess that you will want to bury your head even deeper.
'Naturally this can be exasperating for your partner or people close to you, but I imagine you hide yourself from that too. The cause of this could be a feeling in you that you simply don't know how to cope or complete tasks effectively. The best way to overcome this is to talk it through with someone in your life who you know is good at managing money.
'If there is no one like that in your life then look online; there are lots of good websites that provide practical help and advice. The key word here being 'look', even if only for 5 minutes a day. The point is that the change comes about in very small increments and you'll find you can do something for a short amount of time regularly that you could never do all at once.'
Related: How Can Life Control Affect Your Happiness?
Ostriches may struggle most at the beginning relationships, trying to keep up with the expense of dating or meeting friends while not feeling comfortable talking about their financial situation or asking for help. Luckily, thanks to your loyal nature, your loved one will no doubt stick by you and lend you a helping hand.
Given your peaceful and idealistic approach to life, check out the Coin Collector; you could be kindred spirits! It's probably best to avoid the Risk Taker… though sometimes opposites do attract!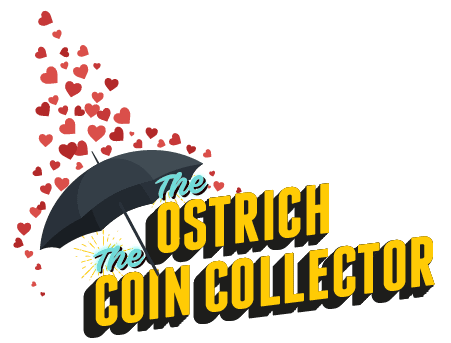 Ostriches and careers
Since money isn't at the forefront of an Ostrich's mind, they tend to opt for work in the care sector, or in a place where they can let their creativity run riot. They often work well autonomously and enjoy placing their personal stamp on a piece of work. Typical careers might be graphic designer, primary school teacher, nurse or veterinarian.
Related: 6 Helpful Tips When Asking For A Pay Rise

So, now you've heard what we have to say it's time to dip a toe into your finances and begin to build your confidence in that area. Every step, however small, is a step in the right direction. So, open those bank statements and log into your online banking. Start small and you could end up making big savings.
The change will come about gradually but you'll get there in the end. As they say, slow and steady wins the race!