Odd jobs around the house are tasks that often get pushed back and promised to a set weekend. However, more often than not, they keep getting postponed until you can no longer bear leaving them undone. At that point, you have to decide whether to have a go at the task yourself or whether you should employ a trained professional. But how do you make the choice? Here are some things to contemplate when considering getting 'The Man' (or woman!) in.
The risk factor
Before you do anything else, weigh up how dangerous the job is. Ask yourself two questions:
Could I be seriously injured?
Could I severely damage my property?
If the answer is yes to either of these, step away from the drill! Tampering with anything that uses gas or electricity isn't a good idea as it poses too many risks to your health. Similarly, knocking down walls can cause massive damage to your property's structure if done incorrectly.
House Beautiful listed the four main jobs you should leave to the experts as: fixing a gas leak, removing asbestos, fitting a new bath and knocking down an internal wall. All come with great health risks and could invalidate your home insurance if not completed correctly with all the proper paperwork.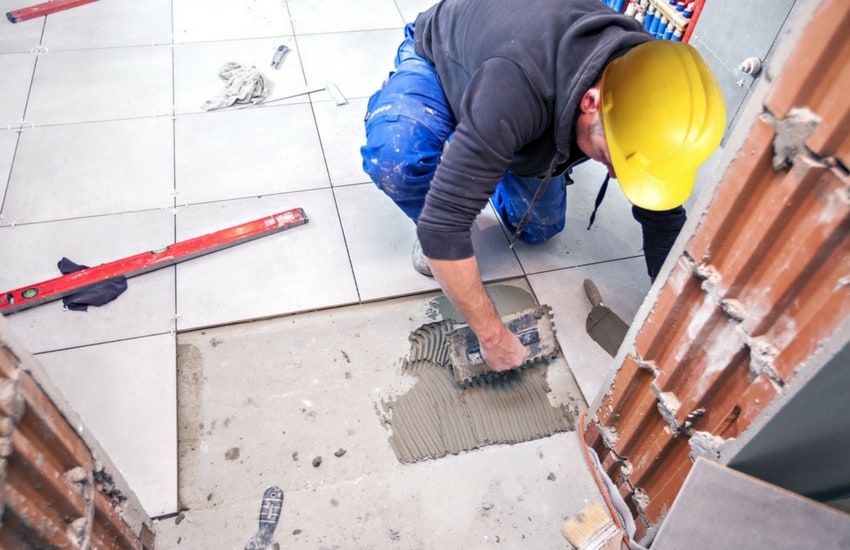 Read more: Simple, Free Makeovers For Every Room In Your Home
The know-how
Before attempting to work on something in your home, you should also figure out whether you'll be able to do it yourself. Thanks to the internet, there's plenty of help available online these days. There are tons of tutorials on YouTube.
However, it's worth checking out the advice before you start the job. After all, there's no use knocking all your bathroom tiles down if you don't know whether you'll be able to replace them. Always take into consideration:
Do you have the right tools and equipment for the job? If not, can you borrow what you need?
Do you have enough skill to complete the task to the standard you want?
Is it worth taking the risk or will you end up much worse off if it all goes wrong?
We hate to sound negative, and we aren't doubting your skills as an amateur decorator, but with your home at stake, it's worth erring on the side of caution in these situations.
A Halifax Home Insurance survey revealed over a third of Brits admitted to giving up on a DIY job after they'd already started it and 10% bought the tools but failed to even begin the project. That's a lot of wasted time and money! If this sounds like something you'd do, it may be better to save up and get the job done properly, and in a timely fashion, by a professional.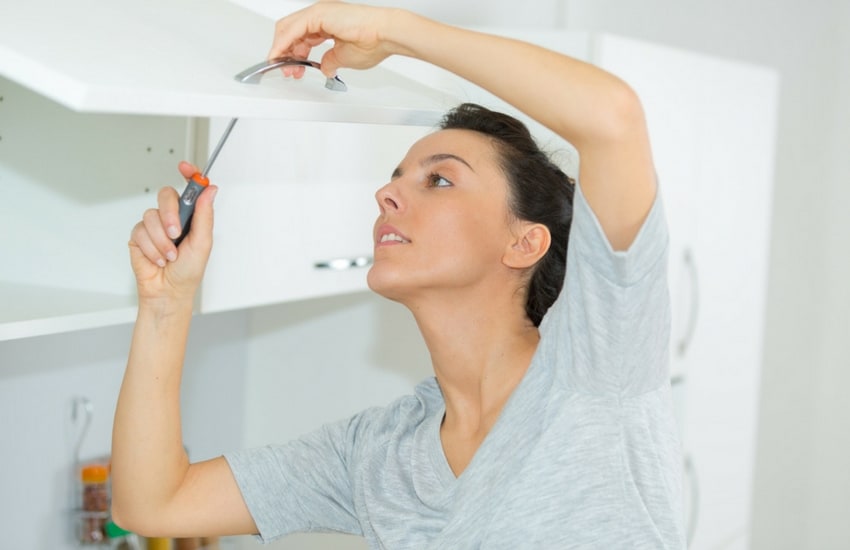 Related: 20 Stress-Free Ways To Save Money In Your Home
The cost
If you've got a big project planned that'll need a lot of work and take a lot of time, splitting the load could be the best solution. For example, getting your kitchen renovated requires lots of different components, some needing more expertise than others. Instead of getting someone to do the entire project, give yourself some of the 'easier' but more time-consuming work, such as painting, and leave the complicated fitting of units and appliances to the professionals. Splitting the load like this should knock a significant amount off the total bill as you 'll be saving on labour costs.
So, whether you DIY or get an expert's help, there's no time like the present to tick those jobs off the list!